Prices of dairy products gain a further 4.5% at auction; Whole Milk Powder firms 3.2%, with the price now nearly two-thirds higher than it was in July; lift in milk price forecast from Fonterra seen likely 'any time soon'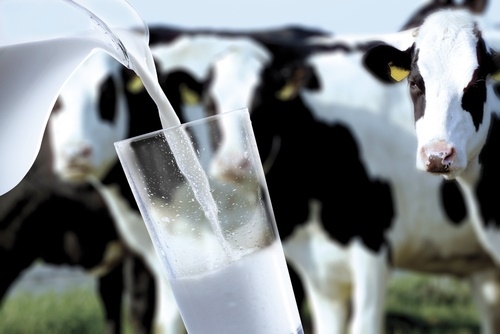 By David Hargreaves
Dairy prices have consolidated at higher levels, with an overall 4.5% gain in the latest GlobalDairyTrade auction overnight. ASB economists, who were very much a market outlier in forecasting a milk price earlier in the season of as high as $6, expect Fonterra to raise its forecast price "any time soon".
The latest rise in global dairy prices, following a massive 11.4% surge in prices at the previous auction two weeks ago, means that global dairy prices have lifted by over 50% in the past four months.
The key Whole Milk Powder price was relatively subdued this time around after rocketing nearly 20% at the previous auction, but WMP prices in last night's sale were still 3.2% higher overall.
Encouragingly also, while the short-dated (December delivery) WMP contract fell - after seeing some frenetic buying interest in the previous auction - the longer-dated delivery contracts held up well, with the strongest gain, 6.2%, recorded by the May 2017 delivery contracts.
Since July the WMP prices have done even better than the overall dairy prices, gaining by nearly two-thirds from an average price of a little over US$2000 per metric tonne to last night's US$3423. That's the highest price in over two years - though to give some perspective, WMP prices were over US$5000 at the start of 2014.
However, the latest consolidation of prices will further enhance the prospect of Fonterra upwardly reviewing its milk price forecast for this season again - with a price in excess of $6 per kilogram of milk solids now looking more and more possible.
Fonterra's opening pick for a milk price this year was only $4.25. This was boosted to $4.75 only as fairly recently as August 25 and was then lifted again in September and there hasn't been a further revision since at this stage. On September 21 Fonterra increased its 2016/17 forecast Farmgate Milk Price by 50 cents to $5.25 per kgMS on the back of the recent global price gains.
When combined with the forecast earnings per share range for the 2017 financial year of 50c to 60c, the total payout available to farmers in the current season is still currently forecast to be $5.75 to $5.85 before retentions. See here for the full dairy payout history. 
ASB senior rural economist Nathan Penny said following the latest auction that ASB's $6.00/kg milk price forecast "is in the bag" and is now under review for a possible upgrade.
"In fact, if anything, we are ahead of the curve in terms of where we thought we would be at this stage of the season."
Penny said the ASB economists had thought back in April, that WMP prices would reach about US$3000/MT by November. "Whereas now, they have clearly surpassed that level; WMP prices now sit above US$3,400/MT or some 13% higher than we had anticipated back then.
"...We expect Fonterra to lift its milk price forecast from $5.25/kg to at least $5.75/kg any time soon."
Penny said the latest solid GDT result reflects the continued impact of wet weather on NZ production.
"Fonterra has reported that milk volumes across the central and upper North Island over October were very weak, with this weakness continuing into November. In the Waikato region (which accounts for 23% of NZ's dairy herd), late October milk volumes were down around 14% vs. the same time last season.
"At this juncture, we point out that prices have lifted earlier and higher than we anticipated. As a result, if NZ production over the course of the full season is indeed as weak as we now anticipate, then prices are likely to remain at current levels, if not lift further."
ANZ senior economist Philip Borkin said tight supply remained a key factor behind prices gains.
"Nevertheless, this auction adds further upside to 2016/17 farmgate milk price forecasts and while there would normally be an update from Fonterra in early December (under DIRA regulations), we wouldn't rule out something earlier," he said.
AgriHQ reported that a total of 23,902MT of product was sold at the November 15 GDT event, 3833MT less than the previous auction. The auction ran out to 18 rounds "indicating strong competition between buyers in some categories".