Economists say milk production levels this season will be crucial, with the strong start already putting pressure on prices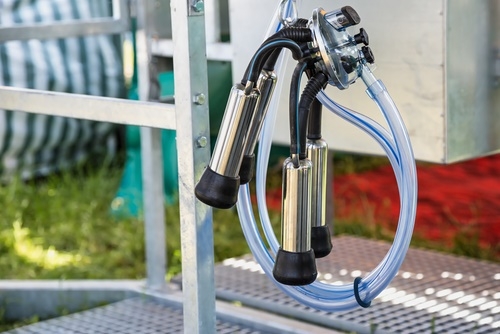 Dairy prices are coming under pressure as milk production in New Zealand ramps up in the new season and is comfortably surpassing levels seen a year ago.
Economists say how production over the rest of the season now pans out will be crucial, as continued strong levels of production could see further falls in prices.
ANZ economists said the 1.9% drop in Wednesday morning's GlobalDairyTrade auction means rices are threatening to break out the bottom of the relatively narrow range they have been in for the past two years.
"New Zealand's commodity prices more broadly have been swimming against the global tide for a while now, with slowing global growth and trade spats putting a range of agri staple commodities under pressure."
ANZ has now reduced its forecast milk price for this season to $6.40 per kilogram of milk solids. Previously the ANZ pick was in line with the official forecast from Fonterra for a price of $6.75.
Fonterra is now looking well and truly out on a limb with its forecast.
BNZ economists last week trimmed their forecast price pick to $6.30 from $6.60 while also recently Westpac economists lowered their forecast for this season to $6.25 from $6.50.
Westpac senior economist Anne Boniface said after the latest auction, that "for now" their $6.25 pick was being retained "but should prices continue to slip, the risks are to the downside".
"We suspect the strong start to the NZ dairy season is one factor now weighing on prices. NZ milk production grew 4.6% in August, with production for the season to date running over 5% ahead of last year. Anecdotes from around the regions suggest most farmers also had favourable conditions in September," she said.
ASB economists are still sticking with their pick of $6.50 for the moment.
ASB senior rural economist Nathan Penny said  from here, NZ production will be a key factor for the direction of dairy prices over the remainder of the season.
"We anticipate production growth of 2% compared to last season. Production growth in excess of this level would likely lead to additional dairy price weakness and vice versa. Indeed, our $6.50/kg 2018/19 milk price forecast is also based on our 2% NZ production growth forecast." 
Penny said in annual change terms, overall global dairy prices have fallen 14.5%.
"Moreover, overall prices are now at their lowest since October 2016 in USD terms. In NZD terms, however, the annual fall is a much more modest 2.4%.
"In the short-term, we expect more downward pressure on dairy prices. NZ is at its seasonal peak in production in October and in line with this peak auction volumes are also at their highest level for the year. This additional auction product will keep the downward pressure on prices for the time being.
"Looking over the rest of the season, broader NZ production trends will be a key factor for prices."
Production growth in excess of  ASB's expected 2% rise would likely lead to additional dairy price weakness and vice versa.
"For now, we stick with our 2018/19 milk price forecast of $6.50/kg, but continue to note the downside risks."