RBNZ Governor Adrian Orr tells bank bosses to look past their noses, as ANZ NZ chairman plus ASB, BNZ and Westpac CEOs speak out against the possibility of the RBNZ taking the OCR negative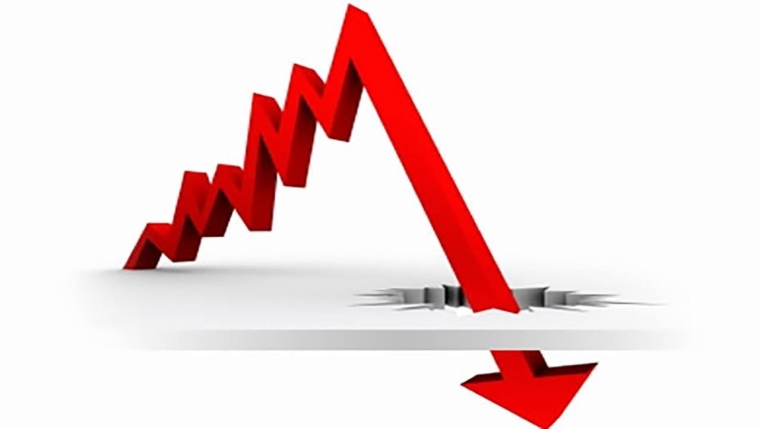 By Gareth Vaughan
Conflict between the Reserve Bank (RBNZ) and the country's big four retail banks over the regulator's push towards potentially taking the Official Cash Rate (OCR) negative bubbled to the surface at this week's Institute of Finance Professionals New Zealand (INFINZ) virtual conference.
Firstly a seemingly frustrated RBNZ Governor Adrian Orr spoke out in favour of preparations for the potential move, only to be closely followed by senior representatives of the big four banks all airing their opposition to the concept of negative interest rates.
Having dropped the OCR to a record low of 0.25% in March as the COVID-19 crisis kicked-in, the RBNZ wrote to bank CEOs in May saying it wanted them prepared for negative interest rates by December 1. This came after RBNZ Deputy Governor and General Manager for Financial Stability Geoff Bascand told interest.co.nz banks' computer systems weren't set up to deal with negative interest rates.
Speaking in the INFINZ conference Orr noted that, before it potentially gets to negative rates, the RBNZ is also looking at implementing a funding for lending programme, offering low-cost, secured, long-term funding for banks. Through this the RBNZ would provide wholesale funding to retail banks that it expects to be passed on to banks' borrowing customers through lower interest rates. Orr noted the funding for lending programme could be done in a "simple or more targeted fashion." 
"At the same time we have asked banks to get ready for the ability to have negative wholesale interest rates, the ability to get ready for negative wholesale interest rates. We're in a wonderful country. Unlike most other countries that had to go there, we are in the position where we have taken time to learn, study, and understand how it fits in with everything else that we need to know," Orr said.
"I've seen some banks already come out and shout from the rooftops 'oh this is really bad' because of some kind of narrow perceived target. We are able to manage, if we need to go there, the tradeoffs for bank profitability along with the lower retail interest rates that we need. So please read before you react and be a responsible financial sector leader not a self interested CEO when you talk about these activities," added Orr.
"We're spending enormous time with the banks, the chief economists, [and] we're now working with the boards to let them understand."
'Think beyond your nose'
When told that feedback from bank executives was that negative interest rates don't appeal, Orr said the executives need to look at themselves.
"Why don't they appeal? Do they not appeal to them because it might impact their bonus? Do they not appeal to them because it might mean they have to do something different? Do they not appeal to them because they don't think they would be effective? What is it? Think beyond your nose. Think about to what purpose because that's what we're doing. That's what we are paid to do. Think about the medium-term. What will work to achieve these [monetary policy] mandates? And we can do it in a way that we think will be highly effective and highly efficient," Orr said.
ASB CEO Vittoria Shortt, BNZ CEO Angela Mentis, Westpac NZ CEO David McLean and ANZ NZ Chairman John Key appeared together on a panel after Orr. All spoke out against negative interest rates. 
"I think it would be counter productive and have a negative effect on sentiment, and that other QE [quantitative easing] tools are probably more effective for the Reserve Bank to use," McLean said.
Mentis agreed.
"I speak to a lot of people offshore in other jurisdictions. And I think that there are other ways around fiscal policy and QE that can be the tools first. And I do worry about us [getting] in there and coming out. Sweden, five years and how did it come out of it? [The] US as well. And I think it's going to be counter productive to what the Reserve Bank is trying to do," Mentis said. 
'It's the nuclear option but I personally wouldn't go there'
Key also weighed in.
"You have to ask yourself what are you trying to achieve? Dropping interest rates is what the Reserve Bank has rightfully done and saying 'I'm at a point where I can't drop interest rates anymore, ...so therefore I've got to go negative.' It hasn't helped Japan. To David's point the sentiment is negative. None of us are going to be paying people to take a mortgage. We're going to probably give even less cash than we are already giving [through] very low amounts to our deposit base, many of whom are retired and older and need the money," Key said.
"You do get to the point where you say 'look, if you really, really needed it you'd go there'... Jay Powell, the Federal Reserve Chairman, has made it pretty clear he's not going negative. I think you're far better doing the things Adrian has done so far and say 'look, like everything in life it's the nuclear option.' But I personally wouldn't go there."
Shortt agreed, noting the RBNZ had flagged the funding for lending programme.
"I think there's quite a few other tools to use first," Shortt said.
Plenty of QE ammunition left
Orr did note the RBNZ has "got plenty of room left on quantitative easing."
 Through its QE programme the RBNZ is buying central and local government bonds with newly issued money on the secondary market. It plans to buy up to $100 billion worth by June 2022. The latest RBNZ figures show thus far, the RBNZ has spent $37.2 billion, including $1.512 billion on local government bonds.
The aim of this policy is to help ensure low retail interest rates, again in order to help meet the RBNZ's inflation and employment targets. The QE programme effectively means the Government is buying back its own debt at a premium from market participants including the big four banks, in a move Treasury forecasts will cost the Government $11.1 billion over three years.
In a research report in June Macquarie analysts looked at the potential impact on major Australian and New Zealand banks if the RBNZ and Reserve Bank of Australia took their cash rates negative. Macquarie said NZ banks had more capacity to reduce term deposit rates to protect margins, and looked at Sweden's experience with negative interest rates, a country with a similar banking market to NZ and Australia.
"Overall, Swedish banks managed negative rates relatively well, as they benefited from lending repricing initiatives, trading-related gains, lower impairment charges and improved balance sheet growth. While their return on equity declined by 3%, from 13% to 10% between 2014-19, part of that reduction was driven by capital accumulation, which has been a global trend. The impact of lower rates can be observed from interest income/gross loans and advances reduction of 5% between 2014 and 2016," Macquarie said.
And last November the RBNZ said the balance of evidence suggested the overall impact of low interest rates on bank profitability was broadly neutral.
Even if it takes the OCR negative, the RBNZ does not expect bank deposit interest rates or home loan interest rates to go negative. The next RBNZ OCR review and Monetary Policy Statement is due on November 11. See negative interest rates 101 here.