CEO Antonia Watson says ANZ NZ doesn't currently need the RBNZ's proposed funding for lending programme, but she'd like to see more fiscal stimulus from the Government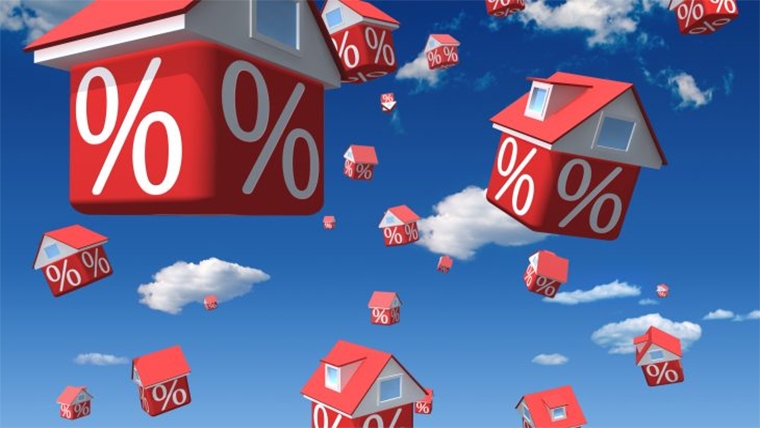 By Gareth Vaughan
ANZ New Zealand CEO Antonia Watson says the country's biggest bank doesn't currently need the proposed funding for lending programme from the Reserve Bank, but is keen to see more fiscal stimulus from the new Labour government.
Speaking to interest.co.nz after ANZ NZ posted a 27% fall in September year profit to $1.336 billion on Thursday, Watson also said ANZ NZ was "ready and willing to implement" restrictions on high loan-to-value ratio (LVR) lending should the Reserve Bank decide to reimpose the macro-prudential tool.
Watson said ANZ NZ was on track for a record home lending month in October. The bank's previous record month, during the 2015-16 period, saw it do more than $600 million of net new lending.
The Real Estate Institute of New Zealand's figures last month showed the strongest September sales volumes in 14 years, and a record high national median price of $685,000. The Reserve Bank removed high LVR restrictions in April in the early days of the COVID-19 crisis. Governor Adrian Orr last week warned the Reserve Bank is "looking at" potentially reinstating limits on high LVR bank mortgage lending.
Asked if she was surprised to see how hot things are in the housing market Watson said she was.
"[But] I guess if you look through it it's less surprising. We're probably on track to have a record home lending month in October...That's definitely a surprise if you look back, if you'd sat in our shoes six months ago you'd never have imagined that," Watson said.
"When you think through low interest rates, you're probably not going to put your money on term deposit, equity markets are at all time highs, there's probably a bit of confidence out there about how long interest rates will remain low."
"Absolutely it [LVR restrictions] is a tool they've got in the toolbox. And it'd be something that if they look at the data and decide that's the right thing, we're ready and willing to implement again," Watson said.
She said ANZ NZ's appetite to lend at LVRs of more than 80% hasn't changed since the Reserve Bank removed the restrictions.
"There's enough uncertainty out there that we think people are better off having a good deposit with them. So whilst we write some of our book between 80% and 90%, we keep a limit on that. We have increased residential investment lending, we've got an appetite up to 80% LVR to that [this was restricted to 70% under the LVR limits]. So we have increased that appetite for residential investment lending, but we're still requiring at least a 20% deposit," Watson said.
"What we're seeing manifest at the moment in what we write, we're seeing probably 20% of our new lending in first home buyers, which I think is very positive, [and] just under 30% of it to residential investment lending."
Funding for lending programme not needed at the moment
Meanwhile, the Reserve Bank is looking at implementing a funding for lending programme, offering low-cost, secured, long-term funding for banks. Through this the Reserve Bank would provide wholesale funding to retail banks that it expects to be passed on to banks' borrowing customers through lower interest rates. More detail on this is expected in the November 11 Monetary Policy Statement.
Asked whether ANZ NZ actually needs this support at the moment Watson said: "No, we have plenty of liquidity at the moment, but we'd work on how we could use it."
This abundance of liquidity stems from the Reserve Bank's Large Scale Asset Purchase Programme, or quantitative easing, through which it's buying billions of dollars worth of government and local government bonds on the secondary market with new money in order to reduce borrowing interest rates.
"It takes time for us to be able to draw down the funding for lending programme [because] we need to wait for other funding sources to roll off. Or else we're just taking it and putting it back on deposit at the Reserve Bank," Watson said.
ANZ NZ chief financial officer Stewart Taylor noted that if banks know they've got access to the funding for lending programme, they may "reduce deposit pricing faster as a consequence." Watson said this could mean banks reduce lending rates, which is what the Reserve Bank is looking for.
That spells more bad news for savers, already facing interest rates at unprecedented lows.
Taylor said ANZ NZ, helped by quantitative easing, has seen "enormous growth" in its deposit book this year.  Overall deposit growth is just over $11 billion, he said, with $16 billion flowing into call accounts and $5 billion out of term deposits, dropping ANZ NZ's term deposit holdings to about $50 billion. Why?
"Rationally people are looking at it and saying 'the relative benefit of locking my money away for some term is smaller, and I'm probably thinking a little bit more about what I want to do with that money. And so I'd quite like access to it right now please'," said Taylor.
'We've got a new government and they appear willing to provide fiscal stimulus. And we'd love to see some of that'
Asked whether, if it goes ahead with the funding for lending programme the Reserve Bank ought to target it specifically at non-housing lending, Taylor said the problem with that could be a lack of willingness among businesses to borrow, as was being seen by the Business Finance Guarantee Scheme, which the Government broadened in August after slow take-up.
According to New Zealand Bankers' Association data, just 834 customers had received a total of $176 million through the Business Finance Guarantee Scheme as of August 31. And Reserve Bank sector credit data shows business lending down $5.725 billion between April and August to $117.697 billion. That's a drop of 5%.
Taylor said there's a lack of willingness from businesses to borrow given an uncertain economic outlook. Watson noted Thursday's ANZ Business Outlook Survey shows confidence back at pre-COVID levels.
"[That] is interesting and positive so we'll watch this space," Watson said.
So what support for the economy would ANZ NZ most like to see right now? Fiscal stimulus from the Government.
"We've got a new government and they appear willing to provide fiscal stimulus. And we'd love to see some of that used as long as it's very targeted at people and businesses who need it," Watson said.
"The specifics I'd like to see is to make sure it's very targeted to lower income earners. We know that will improve their wellbeing, and also they're more inclined to spend it, [and] to businesses that are struggling."
Prior to the election, Finance Minister Grant Robertson noted Labour's fiscal plan left $12.1 billion of the $50 billion so-called COVID-19 Response and Recovery Fund "protected," which could be used, if needed, to combat the health and economic impacts of COVID-19.
*This article was first published in our email for paying subscribers. See here for more details and how to subscribe.