The hurdle for further interest rate cuts just got higher says BNZ's head of research Stephen Toplis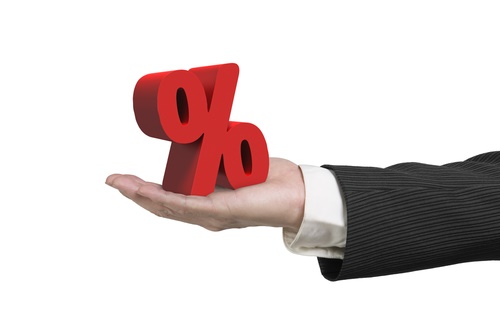 The hurdle for more interest rate cuts just got higher and the Reserve Bank has admitted that it is getting "really nervous" about cutting interest rates much further, BNZ head of research Stephen Toplis says.
He says the crux of the argument put forward by RBNZ Governor Graeme Wheeler in a speech is that further rate cuts must be constrained by the fact that (a) there is little evidence that reducing rates further will boost growth and, in turn, inflation and (b) further rate cuts risk pouring more fuel on an "already blazing housing market". Toplis says BNZ economists agree with the thrust of that argument.
"Importantly, the RBNZ also reaffirmed its September MPS news that it is becoming more relaxed about getting CPI inflation within the target band and less focused on hitting the 2.0% mid-point.
"The combination of the above factors is critically important because it means the hurdle for further interest rate cuts has just got higher. This is not to say the Reserve Bank is likely to pause with a cash rate of 2.75%. To the contrary, the Governor also confirmed that further easing is still likely but he does suggest there will be a pause at 2.5% unless economic activity indicators deteriorate significantly in the interim."
Toplis says BNZ economists had argued that blindly targeting 2.0% inflation in the current environment was unwise and that there was a real risk the RBNZ might fire all its bullets too early and then have nothing left if growth started to wane worryingly, later on down the track.
"We also warned that there was no point in lowering interest rates further if doing so further inflamed the housing market while having little impact elsewhere in the economy. Again, the RBNZ seems to share these concerns."
Toplis says BNZ economists do think growth will slow and that the unemployment rate will rise steadily.
"We don't see the unemployment rate peaking until 2017. Moreover, we doubt anything the Bank does now would change this outlook. So, if the RBNZ cut after each published increase in the unemployment rate it would have almost nothing left to play with at the time when the public demand for further rate cuts would be at its peak."
Toplis says there are some who contest that New Zealand's real interest rates are too high both in an absolute and relative sense.
"There is some merit in this argument – at least in a theoretical sense. But we would also point out that, because the current interest rates do not appear to be adversely impacting investment activity, revealed preferences would suggest real interest rates are not too high. Moreover, the real rate that a householder is facing is actually highly negative if you use house price inflation as the deflator. And if all this wasn't reason to overlook the real interest argument, for the time being, the fact that the RBNZ restates that 'it is unable to influence long term interest rates' suggests there is little to be gained in asking it to do so."
Toplis sees "very little chance" of the RBNZ hitting the 2% midpoint of its 1-3% inflation target range unless the Kiwi dollar falls significantly further or global spare capacity is absorbed and commodity prices rise.
"Trying to raise inflation by cutting interest rates in this environment is like pushing on a piece of string – highly unproductive. Consequently, and rightfully in our opinion, Governor Wheeler is now saying lets treat this target more flexibly both in terms of the levels we are aiming for and the time it might take to get there. With regard to timing, it notes there is no need to 'immediately' correct CPI deviations from target.
Toplis predicts that after one more rate cut this year, the RBNZ "will pause to survey the landscape".
"The balance of risks will still favour further interest reduction thereafter but the perceived hurdles to doing so have just got higher. Currently, the market prices a 2.46% low in the cash rate by mid next year. This looks about right to us."
Westpac chief economist Dominick Stephens says the Westpac economists have been expecting the RBNZ to keep the OCR on hold in October, but to signal that "some further easing" is coming. "And we have been forecasting a December 2015 OCR cut. We see no reason to alter either of those forecasts."
He also says the economists have been arguing that a 2.5% OCR will not be low enough to ensure that inflation returns to 2% on average over the medium term, and that "disappointingly" low inflation will eventually force the RBNZ to cut the OCR to 2.0%.
"We remain steadfast in that assessment, and continue to expect that the OCR will eventually reach 2.0%. But today's speech reiterated that the RBNZ does not share our view. Consequently, our forecast for further OCR cuts in early-2016 is now under review pending Friday's inflation data, with an eye to shifting towards forecasting OCR cuts below 2.5% at a later time."