ASB economists now see NZ inflation driving up over 7% in the first half of this year, mainly on the back of surging oil prices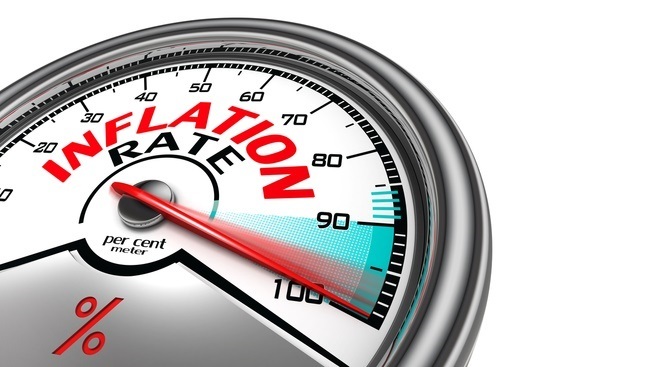 Economists are continuing to push up their expectations of how high New Zealand's inflation rate may go this year as the effects of Putin's War keep pushing oil prices higher and higher.
ASB economists now see inflation hitting 7% in the first half of this year, which would be up from the actual 5.9% rate as of December 2021, measured by Statistics New Zealand's Consumer Price Index.
The Reserve Bank (RBNZ) is currently forecasting inflation to peak at 6.6% in the March quarter, although subsequent to the forecast appearing in the February Monetary Policy Statement, RBNZ Deputy Governor Christian Hawkesby conceded that the even higher surge in oil prices following the start of the Ukraine conflict would likely see inflation go above that level.
ASB chief economist Nick Tuffley said rising fuel prices are already being felt around the world and are adding to transport costs and "already pressuring stretched global supply chains".
"Traded wheat prices are nearing the levels seen around early 2008, when oil prices soared and some food crops were used to make biofuels. Russia and the Ukraine account for around 30% of global wheat exports, with much of this shipped via ports in the Black Sea, close to the Ukraine conflict. Retail prices of grains, other foodstuffs that make use of them, and substitutes for them are likely to rise over time. Added spending on necessities reduces more discretionary spending, impacting wider demand," he said.
"For NZ, it is the direct impacts of oil and affected food prices that will be most noticeable, with annual consumer price inflation likely to exceed 7% in the first half of this year. The wider demand for our exports will depend on the extent to which global growth slows. There are few signs of this yet, with dairy export prices continuing to ratchet higher," Tuffley said.
BNZ economists are currently still expecting March 2022 quarter inflation of 6.6%. But they now see inflation staying higher for longer.
"...We've upgraded our view on annual CPI inflation through 2022," senior economist Craig Ebert said.
"We now see 6.4% for Q2 [second quarter], 5.3% for Q3 and 4.1% for Q4. This time last week we were forecasting 6.0%, 4.7% and 3.6% respectively.
"To be sure, our latest view is closer to what the Reserve Bank was already forecasting, as per its February Monetary Policy Statement (namely 6.3%, 5.0%, 4.1%). Still, it underscores the likelihood of headline CPI inflation running well above the top of the 1.0 to 3.0% target band, for a good while to come.
"And, the way things are going, the risks are that we see inflation going even higher than we forecast, for the nearer term at least," Ebert said.
Westpac acting chief economist Michael Gordon said Westpac economists were already forecasting that consumer price inflation will peak at 6.3% in the March quarter.
"The risks to that forecast are clearly towards a higher peak in the near term, with the possibility that it could remain above the Reserve Bank's 1-3% target range for longer," he said.
"This makes the RBNZ's balancing act even trickier. Obviously they can't prevent the sorts of price shocks that are emanating from overseas (and higher fuel prices act as a handbrake on activity over the medium term, as well as boosting inflation in the near term). But the bigger issue for them is the extent to which this feeds into local price-setting behaviour, including wages."
Gordon said "with the right conditions" – in particular a tight labour market – even a temporary price shock can provide the spark for a sustained series of price rises.
He said RBNZ officials noted last week that the significant amount of tightening that's already factored into market interest rates was a key reason why they settled on raising the Official Cash Rate (OCR) by 25 rather than 50 basis points at last month's Monetary Policy Statement.
"However, there is a risk that current interest rate pricing may not have enough of a restraining effect to bring inflation under control. Indeed, it's notable that while the RBNZ is now projecting the OCR to peak at around 3.4%, the market hasn't quite been willing to endorse this profile. If the RBNZ does believe that the OCR will ultimately need to go this high, it may need to be a bit more forceful about conveying its intentions, including the possibility of larger OCR moves."