Roger J Kerr says conventional economic "cause and effect" paradigms are out the window and the currency markets are just one part of the jig-saw trying to work out what it means for them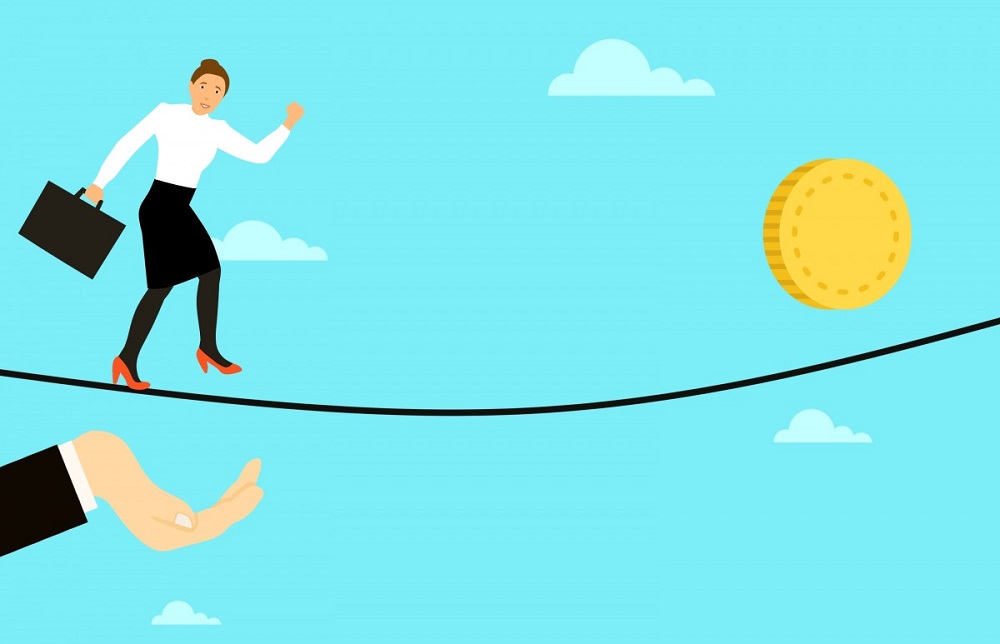 As many commentators have recognised, it is a weird, unprecedented and much distorted financial/investment world we are experiencing in mid-2019. Conventional economic "cause and effect" paradigms are out the window and the currency markets are just one part of the jig-saw trying to work out what it means for them.
Consider the following developments: -
Strong economic growth has tightened up labour markets

in many economies (including New Zealand) as worker demand exceeds supply. The conventional economic wisdom was that the price of labour (wages) would increase in such market conditions, leading to increased costs for business firms being passed-through into higher selling prices, thus inflation increases. Tighter monetary policy through increasing interest rates is then required to slow the economy and bring inflation back under control. As US Federal Reserve boss Jerome Powell observed this past week, these well-proven economic relationships have now completely broken down. Wages and inflation have not been increasing, despite the strong GDP growth. Central bankers around the world are confused and flummoxed. The technology revolution is causing the very low inflation and it is taking a while to understand the implications.
Sharemarkets spiral ever upwards to new highs as interest rates are cut to engineer some non-existent inflation pressures. Investors are trapped in the "TINA" syndrome as there is no alternative to investing in equities to get a return on your money as interest rates approach zero.  Former Fed head-honcho, Alan Greenspan use to warn the markets of asset bubbles bursting badly (remember "irrational exuberance") and that in turn damaging the real economy. The widely anticipated downward correction in equities keeps on being postponed.
Risk and return no longer applies in bond markets as some European sovereign issuers command negative interest coupons (the investor pays the borrower for the pleasure of holding their debt securities!). Fund managers around the global are receiving no yield return from bonds, however they are compelled to invest in bonds under the investment mandates from their sponsors. The unintended consequences are that the bond managers seek compensating returns from currency allocation and switching. The safe and conservative bond investment funds start to look like currency hedge funds.
Monetary policy has become totally ineffective as cutting interest rates to zero has not worked to increase inflation. Central banks like the RBA are encouraging looser fiscal policy from their Government to lift inflation as interest rate changes fail to make a difference. The problem is that the US and Europe cannot stimulate growth through looser fiscal policies as they are already at maximum Government debt limits. In contrast, China, Australia and New Zealand do have fiscal capacity and therefore these economies appear to have more upside. That in turn suggests currency strength not weakness as global investment funds seek alternative homes to the over-valued US dollar. Not everyone can be successful with the "race to the bottom" monetary policy strategies which entail lowering interest rates to depreciate the currency to help export industries and generate some imported inflation. President Trump criticises others for doing this (China and Euroland), however he now also demands lower interest rates and a lower US dollar value.
The Fed remains on track to cut US interest rates
As anticipated in last week's column, the stronger than expected June employment increase in the US has not shifted the Federal Reserve's stance to cut interest rates as the global economic slowdown has negative implications for the US economy and inflation tracks below target. The US dollar could not sustain its initial gains on the June jobs numbers and has weakened back to $1.1270 against the Euro. The Kiwi dollar has moved back up to near 0.6700 against the USD as a result and seems poised to challenge the key resistance levels at 0.6730 again (refer chart below).  
June quarter's inflation outcome may surprise
Consensus forecasts are for a 0.50% increase in inflation over the June quarter when it is released on Tuesday 16th July. The risks seem to be to the top-side as fuel price increases caused other transport-related prices to increase across the economy. Current interest market pricing is a 75% chance of an 0.25% OCR cut in August and 100% certainty for September. A higher inflation outcome will push that timing back and may well be the catalyst to drive the Kiwi up through the 0.6730 barrier. Local New Zealand factors for the Kiwi dollar are not as uniformly positive today as they were a few months back. Export commodity prices such as dairy and logs have corrected back down after strong gains. Domestic economic trends remain mixed. What balances the ledger up for the still positive outlook on the NZD/USD exchange rate is recent developments in Australia.
Australia defies the odds
The always cocky Aussies may not be in the Cricket World Cup final; however, things are looking up on their economic front. For the last 12 months there has been a barrage of doomsday forecasts for the Australian economy and accompanying forecasts of a collapsing AUD to below 0.6500 against the USD. Neither has happened and now tax cuts, lower interest rates and booming export commodity prices seem set to lift GDP growth. Even the residential property market has turned the corner in Sydney and Melbourne. The AUD/USD rate is trading back above 0.7000 again on a weaker USD, further gains are on the cards when the "short-sold" AUD speculative position holders inevitably unwind and buy back the AUD. The Kiwi dollar will follow the AUD up.
---
*Roger J Kerr is Executive Chairman of Barrington Treasury Services NZ Limited. He has written commentaries on the NZ dollar since 1981.