US equity markets, bond yields consolidate after their big gains on Monday. RBA signals likely easing in November - AUD and Aussie bond yields fall. NZD drifts lower within a still-tight trading range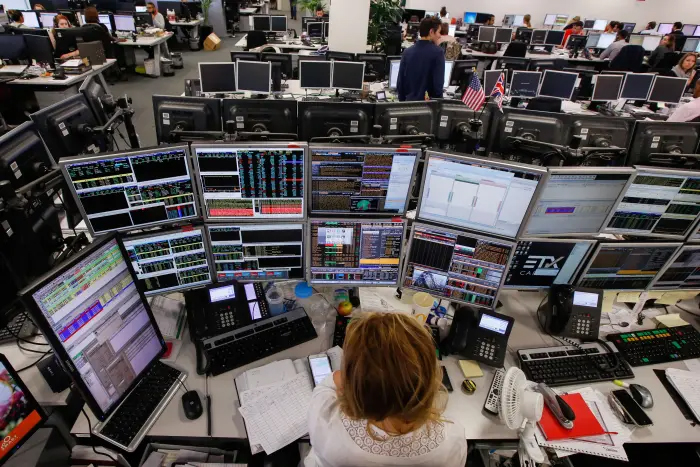 Equity markets and bond yields have consolidated overnight after their big increases in Monday's session, after Trump left hospital.  The RBA kept its policy settings unchanged yesterday, as expected, but the statement was dovish, setting up the market for a series of incremental easing measures next month.  The NZD has drifted slightly lower, within a narrow trading range.
Shortly after we sent this report yesterday, Trump announced that he would be leaving hospital, with his doctors not objecting to the decision.  Equity markets, which had already made significant gains earlier in the trading session, rallied further into the close on this news (S&P500 +1.8% yesterday).  The S&P500 is up slightly overnight (+0.2%), essentially consolidating those gains from yesterday.  The same is true in the bond market, with the 10-year Treasury yield treading water overnight (0.78%) after a big rise over the previous two trading sessions.
Fiscal stimulus negotiations between the Democrats and White House continue, but without any evident progress overnight.  In a speech overnight, Fed Chair Powell implored politicians to embark on another fiscal stimulus, observing that the risks of doing too little greatly exceeded that of doing too much.
Under the surface in the equity market, US small cap stocks continue to outperform while tech stocks underperform.  The Russell 2000 small cap index rose another 1.8% overnight, taking its cumulative increase since the start of last week to over 9%.  In contrast, the NASDAQ is flat overnight, and it has only gained 3.8% over that period.  The outperformance of small cap stocks vs. tech, after what has admittedly been an extended period of underperformance, is consistent with the market putting a greater weight on a Biden presidency.  A Biden presidency, if coupled with Democrats retaining the House and regaining the Senate, is expected to result in greater fiscal spending (a positive for small cap stocks more exposed to the domestic US economy) and greater regulation and taxes for big tech firms.  A CNN poll overnight, taken after the debate with most responses received after Trump's COVID-19 diagnosis, found that Biden had a 16% lead (57% vs. 41%).  CNN reported that Biden appeared to have gained support amongst several key voting blocs, including women and people of colour.
The USD has recovered somewhat from its losses yesterday.  The Bloomberg USD index is up around 0.2% and the USD has shown broadly-based, albeit modest, gains against most of the G-10 currencies.
The EUR is largely unchanged overnight, at around 1.1775, with some predictably dovish comments from ECB President Lagarde and chief economist Lane not having much impact on the currency.   Lane expressed concern that low inflation expectations could be entrenched, in turn reducing the room for manoeuvre with monetary policy, noting that "the less costly and more prudent approach is to add sufficient extra monetary policy accommodation".  Lagarde told the WSJ that the recovery "looks a little bit more shaky", while observing that the ECB was "not the only game in town anymore", with fiscal policy playing a greater role.  The market expects the ECB to announce more bond buying later this year.
On Brexit, Bloomberg reported that EU will not make concessions ahead next week's EU Summit.  UK PM Johnson had previously marked out this date a deadline to get a deal done, although he recently softened his stance on this.  Brexit negotiators are currently engaged in "intensive" talks, although with little sign of a breakthrough yet.  Commentators think it may require intervention from the key leaders to get a deal over the line.  The GBP is down slightly overnight, down 0.3% to 1.2935.
In Australia, the RBA kept its policy settings unchanged, as expected, at its Board meeting yesterday.  The statement was suitably dovish to reinforce expectations that the RBA will ease next month, with our NAB colleagues looking for a 15bps cut in the cash rate, 3-year yield target and term lending facility (all to 0.1%) alongside a QE programme centred on 5-10 year bonds.  In an article overnight, closely-followed RBA watcher Terry McCrann claimed that the RBA would indeed ease next month.  The AUD initially blipped up above 0.72 on the on-hold decision but has fallen back to around 0.7145 this morning (-0.5%) as the market digested the RBA policy implications.  Australian 3 and 10-year bonds reversed their earlier sell-off, with the 3-year futures yield 5bps lower than its pre-RBA levels, at 0.175% this morning.
At the Australian Budget last night, the government announced a range of new policy measures, mostly flagged already through media leaks, including the bringing forward of income tax cuts.  The deficit is forecast to be a whopping 11%/GDP issuance in the current 2020/21 fiscal year and bond issuance will be a bit higher than previously projected (although the Australian Treasury is already ahead of the run-rate for issuance, so this shouldn't have much impact on the bond market).
The NZD has again shown little movement over the past 24 hours.  As we write this, it is trading towards the lows of the day, around 0.6625, but the trading range has again been very narrow (around 0.6623 – 0.6658).  Overnight, the GlobalDairyTrade dairy auction showed small gains in the overall index (+1.7%) and whole milk powder (+2.2%), a decent result given that prices sometimes soften during Chinese Golden Week holidays.  The dovish RBA statement has seen the NZD/AUD cross tick up 0.25% to 0.9270.
NZ long-end wholesale rates ticked up again yesterday, with the 10-year swap rate rising 1.5bps to 0.54%, its highest level in more than two weeks.  The moves preceded the RBA statement, which took place at around the time of the NZ market close, so we should see some retracement lower in NZ rates this morning.