US Treasury yields retreat supporting risk sentiment. No fallout from plunge in Turkish Lira. NZD recovers to around 0.7180. RBNZ continues to suppress NZ long term rates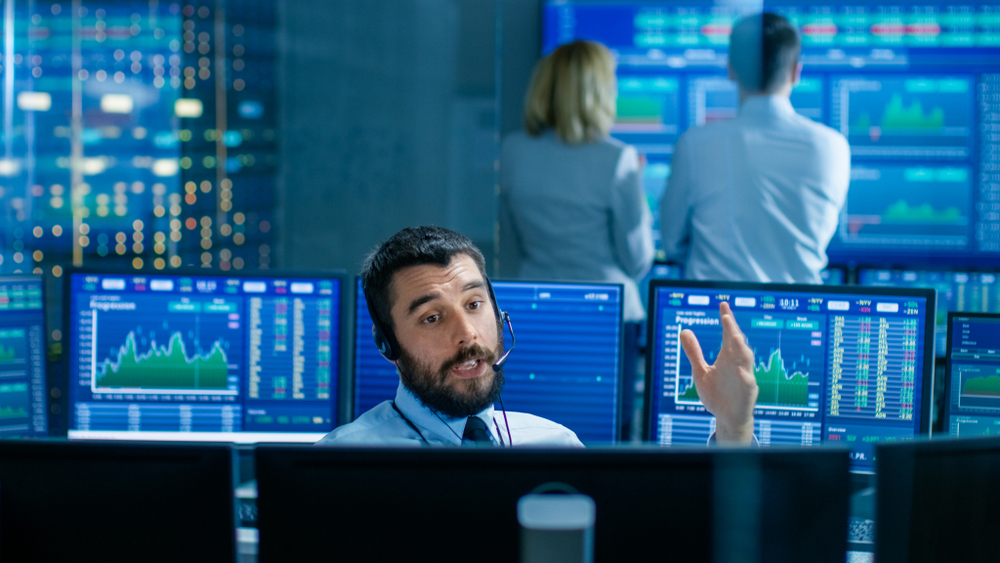 Lower US Treasury yields have helped boost risk sentiment, sending US equities higher, led by the tech sector. Currency movements have been modest, with little fallout from a plunge in the Turkish Lira.
There were a few nerves in the market yesterday, as the Turkish Lira fell as much as 17% in early Monday trading following the weekend news that President Erdogan had sacked the central bank Governor after he raised rates by 200bps last week. But the Lira has since recovered to be down "only" 7%. Contagion across other EM currencies has been minimal, with the Russian Ruble down 1% and Brazilian Real down 0.4%. The NZD traded just below 0.7140, but has since recovered towards 0.7180, up slightly from last week's close. The AUD briefly traded below 0.77 and has since recovered to 0.7750.
Risk sentiment has been boosted by a fall in US Treasury yields across the curve after last week's ramp up in the 10-year rate to as high as 1.75%. The rate tracked lower in early Asian trading and the move has been sustained, down 4bps to 1.68%, albeit little changed from the NZ close. After rising for seven consecutive weeks, a period of consolidation is due, even if many in the market think that a move up through 2.0% is inevitable as inflation expectations rise, and the Fed is determined not to move on policy until actual inflation is much higher.
A lower rates backdrop has boosted US equities, with the S&P500 currently up 0.8% and the more rates-sensitive Nasdaq index up over 1½% as the IT sector leads the way.
AstraZeneca reported that its COVID19 vaccine was shown to be safe and 79% effective in a large-scale US trial. The vaccine was 80% effective in participants aged 65 and over and 100% effective in preventing serious illness and hospitalisation across ages and ethnicities. The data paves the way for FDA approval in the US and should boost confidence in the use of the drug across Europe, after recent publicity on rare blood clotting issues.
German leaders agreed to extend Germany's lockdown until 18 April after new daily case rates of COVID19 have nearly doubled over the past month. The Bundesbank predicted a sharp contraction in Q1 GDP given the pre-existing lockdown restrictions which were stricter than the previous quarter.
The run of weaker than expected US housing market data continued, with existing home sales falling by a greater than expected 6.6% in Feb. While the mid-month storm likely caused some of the weakness for the sector, rising mortgage rates can also take some of the blame and it is likely that peak in the market has now passed.
Other currencies have showed modest moves. European currencies have outperformed and the euro is up 0.3% to 1.1940. The lower rates backdrop has done no harm to JPY, while GBP and CAD are laggards, flat to slightly lower against the USD.
The domestic rates market was supported by global forces while the RBNZ's stepped up bond buying over the past couple of weeks continues to particularly distort the long end of the market – the Bank's motivation for driving rate compression at the long end remains a mystery. The 10-year NZGB and swap rates both fell by 6bps to 1.75% and 1.93% respectively, while 2-year rates fell by 3bps.
There was disappointment in the government's announcement on no change to current border restrictions, given increased hope for quarantine-free trans-Tasman travel to resume to produce a much-needed boost to confidence and the economy. As a clear sign of public disappointment with the government's cautious COVID strategy, all 33 comments in an NZ Herald opinion article are negative – best summed up by one scribe who said "So just to make sure in case you didn't follow - last week they announced that this week they were announcing that they're making an announcement in 2 weeks."
Today the government will announce a housing package said to "tilt the balance to first home buyers" and to "curb rampant speculation", with both demand and supply measures. The economic calendar remains light but overnight there will be some interest in comments that Fed Chair Powell and Treasury Secretary Yellen will make to a House Panel.