Trends this month continue overnight: equities higher, rates and USD lower. No fresh insights from Powell speech. GBP underperforms as more countries restrict AstraZeneca vaccine for younger people.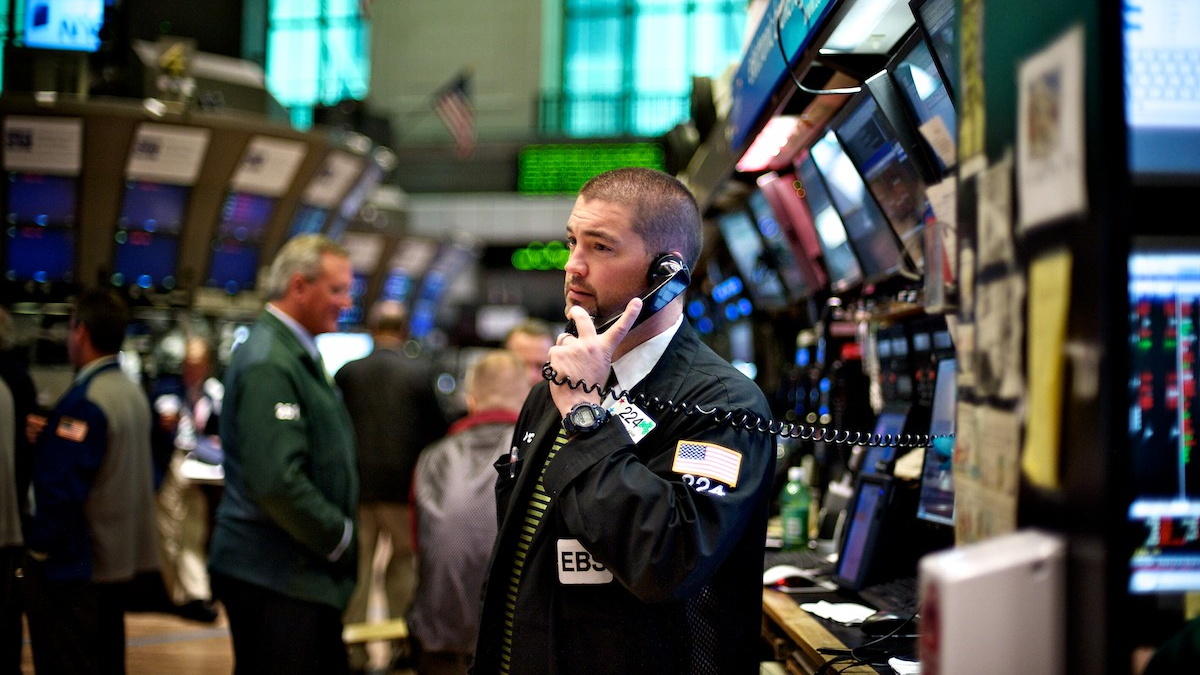 Recent market trends have continued overnight, with equities pushing higher and bond yields and the USD lower. There hasn't been much fresh news, with Fed Chair Powell largely reiterating previous messages in a speech overnight. The NZD is back above 0.7050.
Equity markets continue to push on to new highs, although the gains have been reasonably modest. The S&P500 is up 0.4% and the Eurostoxx 600 0.6% overnight, with both trading at fresh record highs. Tech stocks have outperformed amidst a further pull back in bond yields, with the NASDAQ gaining 1%.
Some have attributed the equity rally, in part, to reassuringly dovish comments from Fed Chair Powell, who was speaking overnight on an IMF panel. Powell noted that "the recovery remains uneven and incomplete", adding that, while the March nonfarm payrolls report was pleasing, the Fed wanted to see "a string of months like that" before it could feel confident the recovery was making progress. Questioned on inflation, Powell reiterated that the Fed expected a short-term bump higher, but it expected this to be transitory. He added that the Fed would be watching inflation expectations closely and in the unlikely event, in his view, that inflation expectations started moving uncomfortably high, the Fed " have the tools to deal with that" (read: it would raise interest rates).
There didn't seem to be much new from the Powell comments in our view. The rates market, which prices just over three Fed rate hikes by the end of 2023, shows that investors think the Fed will ultimately start its tightening cycle earlier than its current projections indicate. The market also remains less sanguine than the Fed about inflation risk. Inflation options show the market sees a 30% chance of CPI inflation averaging more than 3% over the coming five years.
US jobless claims were higher than expected last week but this was brushed off by the market given other more positive labour market indicators (such as the recent nonfarm payrolls report).
News that more countries have restricted use of the AstraZeneca/Oxford University Covid-19 vaccine hasn't dented the prevailing positive market sentiment. Spain and Italy announced that they would stop using the vaccine for those under the age of 60 while Australia, which had planned for the AstraZeneca shot to account for around two-thirds of its vaccine rollout, said it would restrict its use for those younger than 50. Governments' increasing reluctance to use the AstraZeneca vaccine on younger people will likely delay the vaccination process, and economic reopening, in some countries. New Zealand is using just the Pfizer vaccine for its rollout.
Bond yields have continued to drift lower, extending the moves seen over the previous few days. The 10-year Treasury yield is down 4bps overnight, at 1.63%, near its lowest level in a fortnight. The retracement in bond yields this month looks more like the market is entering a period of consolidation, after what had been a very big move in a short space of time, rather than a change to the market's economic outlook. The domestic rates market took its lead from global trends yesterday, with rates falling slightly and the curve exhibiting a mild flattening bias (2-year swap unchanged, at 0.45%, and.10-year swap rate -2.5bps, at 1.84%). Domestic rates should open up lower and flatter again this morning.
In currencies, the USD has extended its recent move lower, with the BBDXY index falling 0.4%. The risk positive backdrop and decline in Treasury yields look the obvious drivers behind the USD pullback this month, albeit from what was a 4½ month high.
EUR/USD has pushed above 1.19 (+0.4%), breaking above its 200-day moving average, while USD/JPY (-0.6%) has fallen towards 109 amidst the decline in Treasury yields. The GBP has underperformed again and is broadly unchanged despite broad-based USD weakness against other currencies. Growing concerns around the AstraZeneca vaccine, which the UK has relied on heavily for its speedy vaccine rollout, are likely weighing on the GBP. Against a weaker USD backdrop, the NZD has pushed up above 0.7050, near its recent highs.
Turning to domestic data, the notable feature from yesterday's ANZ business survey (the preliminary reading for April) was a further increase in pricing intentions. A net 52.9% of respondents expect to raise prices, a new record high for a series that dates back to 1992. Consistent with the cost and price pressures coming through the economy, we expect headline CPI to approach the top of the RBNZ's 1-3% target range by the end of the year. In other aspects of the survey, firms' own activity outlook was broadly unchanged from March while employment intentions remained at above-average levels.
RBNZ Chief Economist Yuong Ha speaks at a Citi conference this morning. Given the proximity to the Monetary Policy Report, which takes place on Wednesday, Ha will be recapping messages from the February MPS rather than providing any new insights.