US equities bounce back strongly but other markets don't. US 10-year rate hits fresh low below 1.13% before reversing course. NZD and AUD hit fresh year-to-date lows. COVID19 risks overhang the market; conviction of August RBNZ rate hike recedes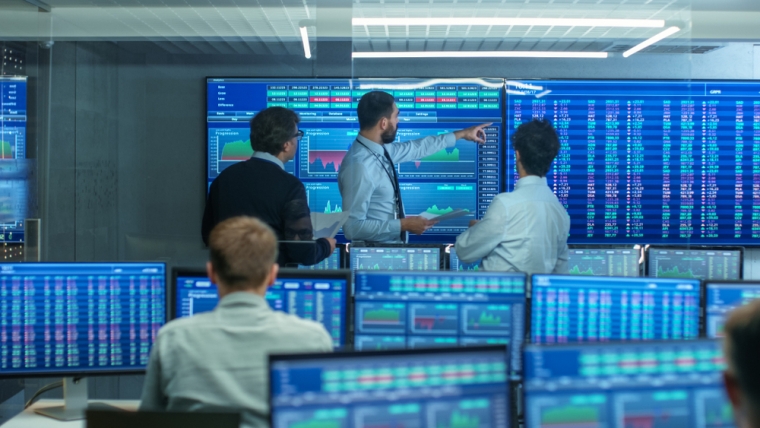 There has been little news overnight, but US equities have bounced back, recovering yesterday's losses. Other asset classes aren't showing the same reversal. The US 10-year rate is barely higher and, while commodity currencies have outperformed overnight, movements have been small. 
After yesterday's sharp 1.6% fall in the S&P500, the market has bounced back by 1.7%. While yesterday's fall was attributed to rising fears of the spread of the delta variant of COVID19 and rising geopolitical tensions with China, neither of those factors have changed.
China predictably responded, with a Chinese Foreign Ministry spokesman saying that "the US has ganged up with its allies and launched an unwarranted accusation against China on cybersecurity…it is purely a smear and suppression out of political motives".
Meanwhile the risks around the spread of COVID19 haven't suddenly vanished. The US CDC estimates that the delta variant of COVID19 now makes up 83% of new cases, up from 50% earlier this month. A director of the CDC told a Senate committee that the US was experiencing a "pandemic of the unvaccinated" and noted that in almost two-thirds of US counties, less that 40% of people had been vaccinated. This sets the scene for a significant ramp-up in case numbers across much of the US, as currently being seen in the UK.
While US equities have bounced back strongly, other markets don't show the same pattern. The Euro Stoxx 600 index only rose by 0.5%, making up less than a quarter of yesterday's loss. The US 10-year rate printed a fresh five-month low just below 1.13%, before reversing course. It now trades at 1.21%, only a couple of bps higher from this time yesterday.
In currency markets, CAD has been the best performer, helped by modest gains in the order of over 1% for crude oil, with USD/CAD down 0.5% to just below 1.27. The AUD and NZD have also outperformed overnight, but barely so and off a low base, with the NZD still below levels seen this time yesterday. The NZD hit fresh year-to-date lows overnight, down to 0.6881 and is back trading near 0.6925. The AUD fell to a new low of 0.7300 and is back around 0.7330.
Not helping sentiment, South Australia imposed a one-week lockdown, and Victoria extended its lockdown by a week.  Adding in the current lockdown in NSW, half of Australia is facing restrictions, which will act as a significant drag on GDP, slicing at least 2 percentage points off growth, taking it well into negative territory.
That dynamic isn't doing any good for NZD sentiment, given the close ties between the NZ and Australian economies. We all realise that NZ could easily suffer the same fate on one slip-up at the border triggering some community transmission of the virus. This is probably why NZD/AUD hasn't pushed on up further this week. Indeed, the cross is slightly lower at 0.9440 as traders reassess how aggressive any RBNZ tightening of policy will be against the current pandemic risks.
The domestic rates market remains well supported despite the ending of the RBNZ's bond buying programme this week. Fears of the market needing to absorb in increased supply from next week are apparently non-existent. The 10-year NZGB fell by 10bps to 1.51%, outperforming Australia. Curves flattened a bit further. The 2-year swap rate fell by 6bps to 1.00% while the 10-year rate fell by 9bps to 1.72%. In the OIS market, the odds for a 25bps hike in August was repriced to a 66% chance, down from just over 80%.
The overnight GDT dairy auction showed a 2.9% fall in the price index, with whole milk powder down 3.8% and skim milk powder down 5.2%. This was the seventh consecutive fall off a very high base. Weaker prices have been expected and, along with a weaker NZD, and should have minimal change in expectations for the expected milk payout.
In economic data overnight, US housing market data were mixed, with starts rising by more than expected in June while permits unexpectedly fell to an eight-month low, but the former is the leading indicator and has been trending lower alongside mortgage applications. Thus, overall the data adds to the story of fading economic activity for the housing market.
The economic calendar remains light, with Australian retail sales for June expected to be weak at minus 0.7% m/m.