Risk appetite improves after Evergrande negotiates a coupon payment. Fed adopts a more hawkish stance, but market well prepared for that. FOMC members bring forward rate hike expectations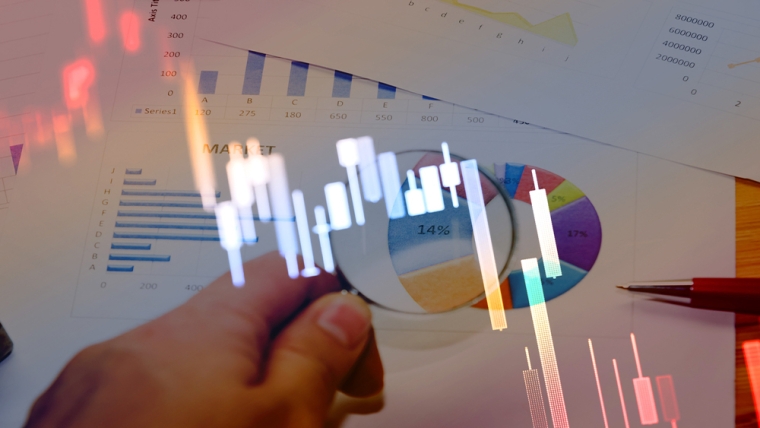 Risk appetite has improved, as Evergrande survives another day, with a negotiated coupon payment, and the market wasn't spooked by the US FOMC policy update, even as it moved in a more hawkish direction. US equities are up near 1%, the US 10-year rate is little changed, while net currency movements have been modest. The NZD continues to languish around 0.70.
Risk appetite improved during the Asian trading session after troubled Chinese property developer Evergrande filed to the stock exchange that it had reached agreement with yuan bondholders on a coupon payment (worth about USD36m) due 23 September. But investors were left in the dark about how much interest would be paid and when, and what was the status of the USD bond coupon due the same day (worth USD84m).
Supporting market sentiment, in its market operations the PBoC injected 120bn yuan into the banking system, resulting in a large net liquidity injection of 90bn yuan, a signal to the market that the central bank was happy to support financial markets. After a two-day holiday break which missed the ructions in financial markets, China's CSI 300 index fell by only 0.7%.
There was keen interest in the US Fed's forecast update and latest policy assessment released this morning. The FOMC made a further step towards tapering QE by saying that if progress towards its policy goals continues broadly as expected the committee "judges that a moderation in the pace of asset purchases may soon be warranted". This aligned with market expectations that a tapering decision could come at the upcoming November or December meetings, depending on key employment data ahead of those. Chair Powell said that after a gradual tapering, QE could conclude around mid-2022 and this also aligns with market expectations.
There was more interest in the dotplot showing the committee members' expectations of the Fed Funds rate. There was a good chance of some members bringing forward their expectations of hikes and this was evident. The committee is now evenly balanced for 2022, with 9 out of 18 members seeing a rate hike as appropriate (up from 7). This reflected an upward revision in inflation forecasts, with the core PCE deflator revised up to 3.7% y/y for 2021 (previously 3.0%) and up to 2.3% for 2022 (previously 2.1%). Furthermore, a record number of Fed members see upside risk to inflation.
Still, the pace of rate hikes is expected to be fairly moderate. The median Fed Funds rate was seen as 0.25% for 2022, 1% for 2023 and 1.75% for 2024, the last figure still below the long-term rate of 2.5%.
The Fed's update didn't seem to spook the market, which seemed to be well prepared for the shift in language on tapering and for the economic and Fed Funds rate projections. The initial market reaction was, strangely, a weaker USD, but that reversed course as Powell began speaking. The net change in the USD has been small and the BBDXY index is up 0.1% for the day. 
The NZD traded slightly above 0.7050 immediately after the FOMC release, but has fallen back to around the 0.70 mark. The AUD ran up towards 0.73 but is back down at 0.7250. EUR has slipped back to 1.17 while GBP is down to 1.3630. Powell is still speaking as we go to press and currencies are still jumping around a little.
US rates have shown a slight upside bias, led by the belly of the curve. For the day so far, the 2-year rate is up just under 2bps, the 5-year rate is up just over 2bps and the 10-year rate is little changed at 1.32%.
In other news, US existing home sales fell by 2% in August, in line with market expectations. Supply conditions remained tight, with only 2.6 months of supply at that sales rate and houses were only taking an average 17 days to sell compared to 22 days a year ago. Eurozone consumer confidence unexpectedly rose in September, running near the top of its historical range, perhaps driven by an easing of COVID19 restrictions.
Commodity prices are stronger, with solid gains for copper (up nearly 3%) and iron ore prices up to USD110 per tonne. Crude oil prices rose by 2%, with further signs of tighter market conditions. The EIA reported that US crude inventories fell for a seventh straight week to their lowest level in about three years. Brent crude traded above the USD76 per barrel mark.
In the domestic rates market, movements weren't significant across much of the NZGB and swaps curves but there remained notably good demand for long end bonds, with the 20 and 30 year rates down 2bps and 4bps respectively. OIS pricing for coming RBNZ meetings nudged down another basis point, dragging down the 2-year swap rate by less than a point to 1.43%.
Tonight, global PMI data are released, with almost all indicators across the UK, continental Europe and US expected to show some moderation in activity in September, reflecting the impact of the delta variant and global supply chain issues. The Bank of England MPC meets and policy settings are expected to remain unchanged, but the market will be interested in the tone of the Statement, given expectations that tighter policy will prevail from next year.