Whippy market backdrop continues, with recovery in global equities. US ADP employment and ISM manufacturing in line; US Treasury rates push up a little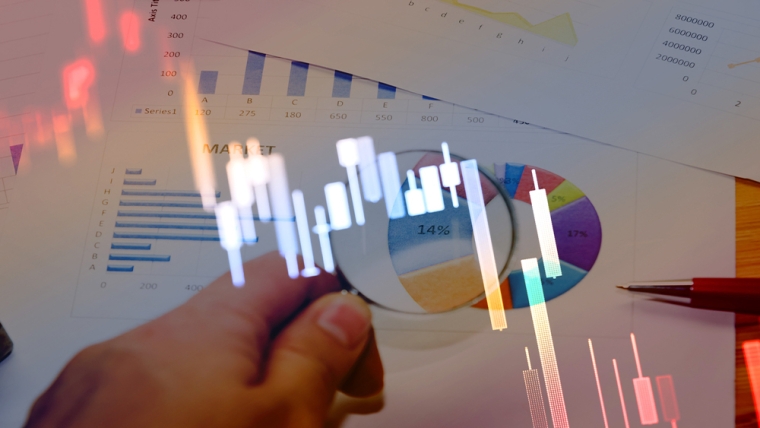 Market sentiment continues to sway, with risk appetite turning positive yesterday afternoon, supporting a recovery in equity markets and commodity currencies on a 24 hours basis. Still, the recovery remains unconvincing, with US rates barely higher and the preeminent safe-haven currency, the yen, being the strongest overnight performer. The NZD and AUD have slipped overnight.
Markets remain nervous about the Omicron variant of COVID19 and we remain in an information vacuum until more data are provided on its transmissibility and deadliness, alongside how current vaccines perform against it. Meanwhile, Fed Chair Powell has faced another session in face of lawmakers, but nothing market-moving has come of it, after his hawkish comments the previous day.
On Omicron, anecdotal evidence so far offers a glimmer of hope we shouldn't be overly fearful about this mutant variant. The WSJ notes the case of a vaccinated Israeli cardiologist who came into contact with over 100 people after contracting Omicron, but only passed the virus onto his unmasked colleague who shared a car, and he didn't even pass it on to his family. It also notes two Hong Kong vaccinated cases, which showed mild symptoms and antibody levels in blood samples shooting up 10 times within a few days of their infection being found. The Chief Scientist from the WHO said that "we still need to find out if there's any loss of protection, but we think vaccines will still protect against severe disease as they have against the other variants".
The key US data releases overnight were both in line with market expectations, with ADP private payrolls rising by 534k and ISM manufacturing at 61.1 in November. The ADP report will mean little change to expectations for Friday's non-farm payrolls figure, with the consensus currently sitting at 545k, likely strong enough to not get in the way of a decision to speed up the tapering of QE, as suggested by a number of FOMC members, including Chair Powell and vice-Chair Clarida.
On the ISM data, the new orders, production and employment components all showed a lift from October while the supply-chain measures eased, even if they remained elevated – supplier delivery times, order backlogs and prices paid all dipped. The data might suggest that the worst is over in terms of supply-chain disruptions. Whether this trend can be sustained will depend on how the Omicron risk plays out.
S&P futures rose from early afternoon NZ time yesterday and have trended higher, seeing the S&P500 open on a positive note and extend its gains, with the index currently up 1½%, recovering much of the 1.9% loss in the previous session. The Euro Stoxx 600 index closed 1.7% higher following yesterday's 0.9% fall.
After the notable flattening in the US Treasuries curve after Powell's hawkish commentary yesterday, there has been slightly more flattening, with the 2-year rate up just over 1bp and the 10-year rate barely higher at 1.44%. The 10-year break-even inflation rate is down 7bps to 2.44%, after yesterday's 3bps fall, suggesting some perceived credibility to the Fed's inflation-fighting credentials.
In currency markets, commodity currencies recovered from yesterday afternoon, but there has been no follow-through overnight. Indeed, since the NZ close, they are all lower. The NZD pushed up to an overnight high just under 0.6870, and has since slipped to 0.6830. The AUD broke up through 0.7170, but is back down at 0.7125. A smaller than expected 1.9% contraction in Q3 GDP for Australia didn't perturb the currency market.  Timelier data suggest a decent bounce-back in Q4 as NSW and Victoria have reopened after lockdowns. NZD/AUD is slightly higher for the day at 0.9585.
JPY has been a clear outperformer overnight, for no obvious reason against a backdrop of a decent recovery in equity markets and only slightly higher global rates. USD/JPY is down to 112.75. After making a charge towards 78.0 late yesterday, NZD/JPY has steadily fallen to 77.0.
The domestic swaps and NZGB curves showed a clear flattening bias yesterday, driven by global forces. The 2-year swap rate rose 5bps to 2.20% while the 10-year rate fell 3bps to 2.67%. The 10year NZGB fell 2bps to 2.39%.
In the day ahead, the second-tier economic releases on the calendar shouldn't perturb the market. US initial jobless claims are expected to bounce back to 240k, after issues with seasonal adjustment factors drove it down to 199k the previous week, which was the lowest since 1969.