Weak US spending data could mean their economy was in recession in first half of 2022; PCE deflators also softer than expected. Global rates show big falls; Germany 2-year rate down 20bps; US Treasuries 5-year down 14bps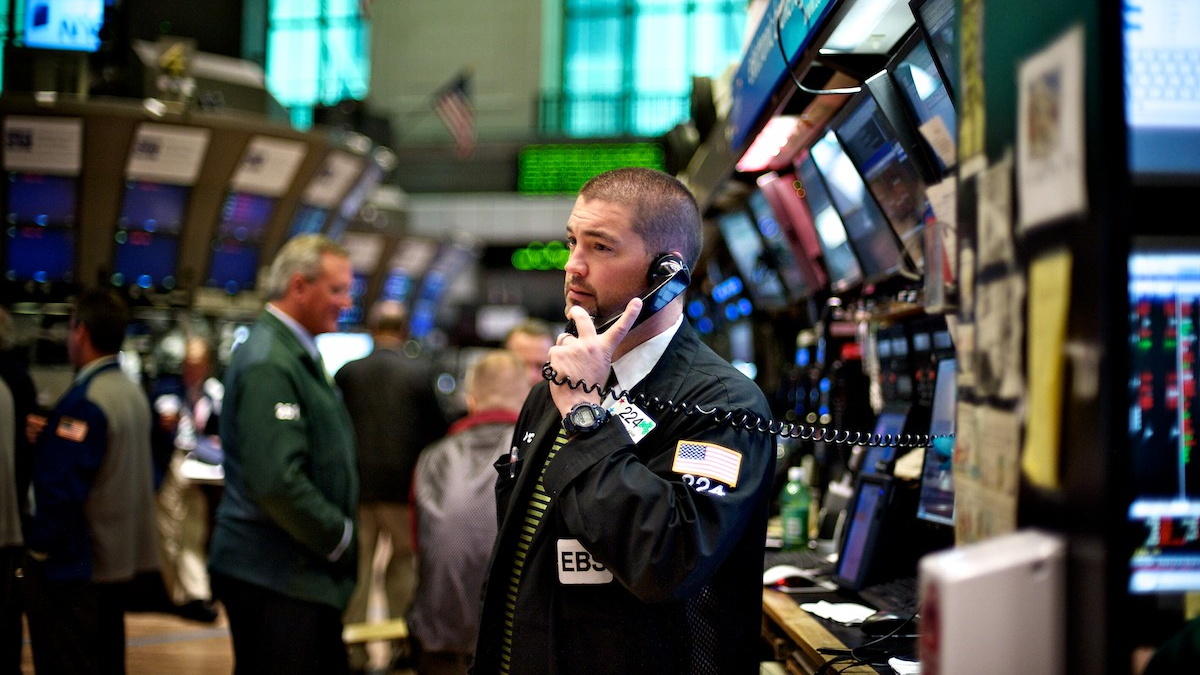 There has been plenty of economic data to digest over the past 24 hours and, while some has moved the market, month-end flows have also been in action, adding to some large movements in bonds and equities markets. Global rates market show some big moves to the downside, led by Germany, while the US 10-year rate is back below 3%. The NZD has regained some poise after dipping below 0.62 yesterday but currency markets overall show modest net movements.
A turbulent second quarter is about to be wrapped up and market participants will be glad to see the back of it, a quarter which sees double digit falls for most equity markets and much higher global rates. Continuing the volatile environment, the last day of trading for the quarter has seen some big moves.
German bunds rallied hard, led by the short end on a combination of factors, including relief from no upside surprise to French CPI inflation, month-end buying and safe-haven flows as the Euro Stoxx 600 fell 1½%. Germany's unemployment rate shot up by 0.3 percentage points to 5.3% which looks alarming at face value, but the sharp reversal of trend was explained by refugees from the war in Ukraine adding to jobless claims.
Germany's bond market has been whipsawing recently, and last night was no exception, with the 2-year rate down a massive 20bps to 0.61% and the 10-year rate down 18bps to 1.33%. The latter has traded a 60bps range of 1.33-1.93% in the past two weeks. Traders continue to pare back how much tightening the ECB will do, with "only" 140bps of hikes priced for the four meetings left this year compared to 180bps priced two weeks ago.
This dynamic dragged rates down right across Europe and spilled over into the Treasuries market, with further falls for the latter coming in the wake of softer activity and inflation data.
US personal spending data were lower than expected with the first monthly decline in real terms this year and downward revisions for the prior four months. The weaker momentum suggests a lower contribution to Q2 GDP from private consumption, leading economists to revise down their estimates. Pantheon Economics now expects Q2 GDP at an annualised minus 0.5%, following the 1.6% annualised contraction in Q1, reaching the definition of technical recession, although the official arbiters of this won't make a call on this until much later – the data could yet get revised and the NBER also looks at other indicators like the unemployment rate before judging an economic recession. The Atlanta Fed GDPNow index fell to minus 1.01%. Morgan Stanley revised Q2 down from 2% to 0.3%, so whether the US economy prints two negative quarters in a row looks like a close call.
Initial jobless claims remained close to a five-month high and yet another regional PMI, this time for Chicago, fell by more than expected. The Citigroup economic surprise index has been trending lower and remains close to a two-year low, consistent with the theme of data running much weaker than expected.
On a more positive note, the PCE deflators came in just shy of market expectations with the headline at 6.3% y/y and core at 4.7% y/y and remain much lower than CPI estimates due to much different weightings on components like rents. The monthly gain for the core PCE deflator was 0.3%, but 0.348% on unrounded figures which annualises to 4.3%, still too high for comfort.
US Treasury yields are lower, led by the belly of the curve, with the 5-year rate down 14bps to 3.01%. The 2 and 10-year rates are down 11bps, both now back below 3%. The US 10-year break even inflation rate is down 2bps to 2.37%, near its low for the year after a steep decline and after trading above 3% just over two months ago. This shows increasing confidence regarding the Fed to bring inflation sustainably down, supported by the more hawkish talk and determination in its part to do the job. The S&P500 has been whipsawing, opening on a weak note to be down over 2% at one stage, recovering to flat and back down 0.9% as we go to print.
While bonds and equities markets show big movements overnight, currency movements have been well contained.  Net movements have been modest, although the USD came under pressure after the US data dump, but the fall could also reflect month-end factors. Yesterday the NZD took a brief dip back just below 0.62 after the release of another poor business survey, but stronger China PMI data supported a recovery and it trades this morning around 0.6250. The ANZ business outlook survey was another weak one and, when viewed alongside a record low level of consumer confidence, was either consistent with the NZ economy being in recession, close to it, or heading that way.
China PMIs showed a bounce-back above the 50 mark in June, after lockdown restrictions were eased, with a much stronger reading for the non-manufacturing sector at 54.7 and manufacturing at a more muted 50.2. Despite the recovery, there are good reasons to remain cautious about China's economic outlook, as long as the country continues with its zero-COVID strategy. Japan industrial production felt the full wrath of China's lockdowns in May, plunging 7.2 m/m%, but hopefully the reopening in China sees a subsequent bounce-back.
The only brief dip below 0.62 for the NZD confirmed it as major support level, although we think there is a reasonable chance of the NZD breaking lower in Q3 on our view that the global macro environment will continue to worsen, leading to further downward revisions to global growth, and we wouldn't rule out a test of 0.60.
The AUD has recovered the 0.69 handle while NZD/AUD has been range-trading around 0.94. EUR fell below 1.04 overnight but has recovered to 1.0480 despite the larger fall in European rates compared to the US. The lower global rates backdrop has taken some pressure off the poor performing yen, and USD/JPY is down to 135.60, well down from the 137 peak just over 24 hours ago.
Overnight, NZ and the EU concluded negotiations on a free trade agreement, worth $1.8b annually when fully implemented by 2035, with removal of 91% of tariffs as soon as the deal is actioned, worth $100m in duties savings. We aren't over all the details yet but at first glance it looks mixed for the primary sector. The deal will increase NZ dairy and red meat access to the EU, although the Meat Industry said that the lift in the red meat quota to 10,000 tonnes was disappointing. Meanwhile kiwifruit will be tariff-free.
NZ rates continued to track down, driven by global forces, with good receiving interest in particular for the mid-curve. The 2-year swap rate fell 8bps to 4.06%, 5-year swap fell 11bps to 4.04% and 10-year swap fell 7bps to 4.11%, these rates down to their lowest level in about three weeks. NZGB rates fell 5-6bps across the curve. Since the NZ close, the Australian 10-year bond future is down 11bps in yields terms, setting the scene for another fall in NZ rates on the open today.
In the day ahead, NZ consumer confidence will be interesting to watch to see whether it can manage to lift from a rock-bottom level. The key global releases are euro area CPI, still expected to be way too high for comfort and the ISM manufacturing index, where the consensus picks a fall in June to 54.5 but regional indicators highlight the chance of a much deeper downward correction.