Markets unphased by prospects of tighter US monetary policy; GBP rises strongly on favourable Brexit polling; AUD hit by selling pressure, NZD pulled down too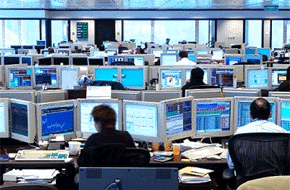 After a brief pause over the last couple of trading days, the broadly-based rally in the USD continued overnight, with GBP also continuing its recovery.
It's good to see equity markets unperturbed by prospects of tighter US monetary policy, with the S&P500 showing a solid 1.3% gain at the time of writing and Europe's Stoxx 600 index up 2.2%.
While a risk-on mood prevailed even before the US market opened, with oil prices and US equity futures higher, a strong rebound in US new home sales added to the positive tone.
The USD is up circa 0.3% in TWI terms, with the market continuing to nudge up the probability of the Fed tightening policy, more likely in July than June. EUR/USD is down 0.7% to 1.1145, its lowest level in about 9 weeks, while USD/JPY is up 0.7% to 110, recovering all of the losses over the previous trading session.
But the big winner overnight was GBP, rising by 1.0% to 1.14635, with further polls showing support for the UK remaining in the EU. The latest poll showed that older voters, who are more likely to vote and who previously backed leaving the EU, are switching sides to the Remain camp.
Adding to the GBP increase, the Bank of England's Carney said in a scenario where Britons voted to remain in the EU, the next move in the key policy rate would probably be up, while a Leave outcome wouldn't automatically bring about an easing. NZD/GBP is down 1.4% to close to the 0.4600 mark and down over 6% from levels seen in mid-April.
Selling pressure returned for the AUD, which fell to as low as 0.7145 and currently sits at 0.7180. The currency is down about 8% since the weak Q1 CPI figure triggered a turnaround in sentiment.
A speech by RBA Governor Steven's supported AUD weakness although there were no particular fresh insights. One key takeaway was the Governor fully backing the current inflation targeting framework.
The weaker AUD spilled over into NZD weakness and it is currently 0.6735, down about 0.4%, having fallen as low as 0.6706 by early evening yesterday. NZD/AUD broke through the 0.94 mark again and is just below that level this morning. NZ trade balance data and Australia construction work done are second-tier releases that shouldn't cause much market reaction today.
Get our daily currency email by signing up here:
---
BNZ Markets research is available here.