IMF hands Greece another lifeline and asks EU creditors to restructure loans if needed in 2018; USD takes a breather, market no longer fears near term rate hike, NZD/USD up 0.5%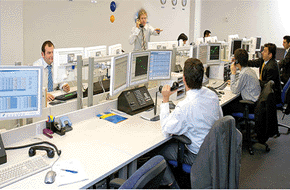 Positive market sentiment has seen commodity currencies outperform and the yen weaken, while the USD has had another pause for breath.
It seems the market no longer fears a near-term rate hike by the Fed, with a more positive tone to economic data releases and rising oil prices supporting market sentiment.
Citi's G10 economic surprise indicator has shown a nice recovery over the past two weeks, with a broadly-based rise across the US, Europe and Japan.
Meanwhile oil prices reached a 7-month high as further data showed a sharp decline in US crude inventories. Both WTI and Brent oil prices approached the $50 mark, peaking 30-odd cents below that mark.
Despite the odds of a June or July tightening edging higher, the USD is a touch softer, down about 0.3%. On some technical indicators the USD was reaching "over-bought" territory after its strong run from early May, thus a pause for breath is understandable.
With a broadly-based rally in commodity prices over the past 24 hours, the commodity currencies have outperformed, with the CAD boosted after the Bank of Canada's decision to leave rates unchanged and the message being one of economic recovery.
The NZD is currently up 0.5% at 0.6770, regaining losses of the previous day. The currency has been remarkably flat lately, closing the New York session between 0.6740 and 0.6765 for each of the past five trading sessions. Let's see if we can get six in a row.
One could almost be forgiven for thinking that the RBNZ had moved to a pegged NZD/USD currency regime. The NZD got a brief boost after more positive local trade data released yesterday morning, but that most likely reflected some spot traders looking for an excuse to do something, and the gains weren't sustained for long.
We'll be watching our screens at 8:30 this morning to see if Fonterra releases the first milk pay-out forecast for the 2016/17 season (no guarantees on timing here). Our dairy expert is picking a range of $4.50-$5.00 and I would have thought the risk around that is towards the lower end.
GBP has continued its strong recovery, rising another 0.6% to break the 1.47 mark. Clearly the fear of Brexit is receding by the day, as the polls show an increasing likelihood of the UK remaining in the EU.
EUR is slightly stronger after a poor run over May so far. An immediate Greece debt crisis has been averted with the IMF tentatively agreeing to allow further funding for Greece this year. The proviso is that Germany and other euro area countries agree to restructure Greece's rescue loans in 2018 "if needed". It's another classic case of kicking the can down the road, deferring any "hard" decisions until later. Germany previously promised the IMF and Greece in 2012 that it would offer debt relief later if needed, so this charade has been going on for some time.
Get our daily currency email by signing up here:
---
BNZ Markets research is available here.