NZD remains well supported as GBP struggles; BoE to ease monetary policy; EU's credit rating cut by S&P; equity markets continue to recover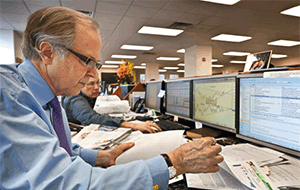 There was plenty of news to digest in the UK/EU saga. The market's working assumption that central banks would add stimulus as the economic outlook clouded has proved correct, with the BoE's Carney commenting that "..the economic outlook has deteriorated and some monetary policy easing will likely be required over the summer".
Furthermore, according to un-named euro-area officials, the ECB is considering loosening the rules for its bond purchases to ensure enough debt is available to buy in the aftermath of the Brexit vote.
In other developments, pro-Brexit campaigner Boris Johnson has dropped out of the race to become the next PM, following former ally Michael Gove's entry into the race. Theresa May remains the clear front-runner to win and, despite being a Remain supporter, she confirmed that there would be no going back on the vote or any new election before 2020. She would take the UK out of the EU, although the new government would need to agree on a negotiation strategy first, so Article 50 should not be invoked before the end of this year.
Finally, S&P downgraded the EU's credit rating one notch to AA.
Equity markets continued to rebound and recover losses after the shock vote. Europe's Stoxx 600 index rose by over 1%, taking its return for the month to minus 6.5%. The S&P500 index is up over 1%, closing in on a small loss for the month. The VIX index is back below 16.
GBP is the biggest loser, dropping almost 2 cents since Carney's comments and sitting at 1.3250. The spillover effect from GBP as well as the prospect of looser bond buying rules sees EUR down 0.4% to 1.1080.  In the risk-on environment, the Yen is also weaker, with USD/JPY up 0.4% to 103.25.  USD DXY index is up 0.4%.
The NZD remains well supported. Yesterday, it drifted down in the local time zone despite a solid ANZ business outlook survey, falling to as low as 0.7058.  It has since recovered to 0.7130, a similar level to yesterday morning. At current levels we see the balance of risk towards the downside over coming months, with our models suggesting it's looking rather stretched on fundamentals.
NZD/AUD remains stuck in the 0.95-0.96 zone, an area it's been in for much of the last three weeks. The AUD has also been pretty flat and trades this morning at 0.7450 ahead of the weekend's general election. The latest Fairfax-Ipsos poll points to a very close race with Labour and Lib-Nat both at 50% based on preference flows.
---
Get our daily currency email by signing up here:
---
BNZ Markets research is available here.