Both Kiwi & Aussie dollars track higher on improved global sentiment; oil price climbs back towards US$50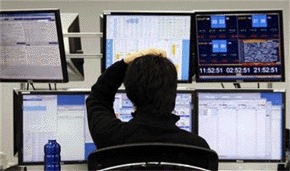 By Kymberly Martin

After a few intra-night gyrations the USD index closed little changed on Friday. The NOK was the strongest performer but the AUD and NZD also made gains.
Global sentiment improved on Friday night. Headlines, courtesy of Agence France Press (AFP) said that Deutsche Bank and the US Department of Justice were close to an agreement. It noted a USD5.4bn settlement of the latter's mortgage mis-selling claim, well below previously stated figures. This saw DB close up almost 17% from its early session low. Our global risk appetite index (scale 0-100%) rebounded from 59 to 62%.
The EUR/USD traded lower in the evening but bounced back early on Saturday morning. From lows below 1.1160 it ended the night at 1.1240.
The global oil price also added to its gains following the previous day's report that OPEC had agreed on the need to make oil production cuts. The WTI oil price closed up almost 1%, at USD 48.20, assisting a stronger NOK. The USD/NOK now trades at its lowest level since early-May.
The AUD/USD and NZD/USD both tracked higher from late Friday evening. However, the NZD/USD again found resistance on the approach to 0.7300. It closed for the week just below 0.7290.
The NZD/AUD pushed up above 0.9540 late on Friday night but ultimately closed for the week at the familiar 0.9500 level. We anticipate the cross will consolidate around this level for the rest of the year.
The next key challenge for the cross will be tomorrow's meeting of the RBA, the first under new Governor, Lowe. No action is expected.
We also do not anticipate significant change to its tone, particularly given the Governor's frank remarks at his Parliamentary Testimony last Thursday. No doubt the AUD will gain a mention, likely in a similar tone as previously i.e. "an appreciating exchange rate could complicate [the economy's necessary economic adjustments]."
Get our daily currency email by signing up here:
---
BNZ Markets research is available here.