GBP sell-off halted by stronger manufacturing report; NZD/GBP near post-Brexit high; NZD/USD trading in tight range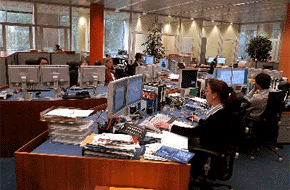 By Kymberly Martin

The USD strengthened a little in the early hours of this morning. The GBP has been the worst performer overnight, while the NZD/USD has traded a range between 0.7250 and 0.7290 since the start of the week.
In a reasonably calm start to the week the USD index traded a tight range last evening, before pushing a little higher in the early hours of this morning. The EUR and JPY were casualties of the move.
The GBP/USD was under pressure early in the evening as the market appears to be forming the view that British PM, May, is intent on implementing a 'hard Brexit'. May has indicated that Article 50, which will formally trigger the exit negotiations, will be invoked by the end of March. Her comments on curbing immigration and reclaiming sovereignty may, as a quid pro quo, imply limited access for Britain to the EU's single market.
The downward momentum in the GBP was briefly interrupted last night when the UK manufacturing PMI came in well above expectation, at 55.4. This was its highest level since mid-2014 and higher than current US or European readings. However, it was not sufficient to prevent the GBP/USD ultimately trading down to 1.2840. This is within a hair's breadth of the lows touched in early-July immediately after the 'Brexit' vote. Our forecasts ultimately see the GBP/USD trading down into the low 1.20s early next year.
Meanwhile the NZD/GBP trades at 0.5660, near the top of its post-'Brexit' range. The NZD/USD has traded a bit of a choppy range since the start of the week. On several occasions it found resistance near 0.7290 and support approaching 0.7250. It now trades near 0.7270. In the early hours of tomorrow morning, the latest GDT dairy auction could have some influence on the NZD. We wonder if prices at auction might take a breather from their rapid gains over recent months.
The AUD/USD sits a little higher this morning, around 0.7670. The RBA will meet today, the first under the new Governor, Lowe. No action is expected. We also do not anticipate significant change to the Bank's tone. The Governor has already provided a preview in his Parliamentary Testimony just last Thursday. No doubt the AUD will gain a mention, in a similar vein as previously i.e. "an appreciating exchange rate could complicate [the economy's necessary economic adjustments]."
Get our daily currency email by signing up here:
---
BNZ Markets research is available here.