GBP/USD at lowest level since 1985, UK PM not worried; fears the recent dairy price run up may be unwound; NZD/USD under pressure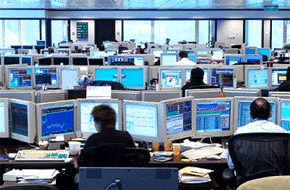 By Kymberly Martin

The USD has strengthened against most of its peers over the past 24-hours. The JPY has been the weakest performer.
The NZD/USD has also traded lower. GBP/USD hits new lows.
Market sentiment was generally fairly steady overnight. The USD was trading steadily higher until a flutter of volatility in the early hours of this morning. This was triggered by a gap higher in the EUR following reports that the ECB was nearing a consensus on the need to taper QE before the end of its programme. From 1.1160 the EUR/USD soon found itself near 1.1240 before returning to trade at 1.1200 currently.
Meanwhile the GBP remained under pressure overnight. UK data continued a recent trend of beating depressed expectations. Last night this came in the form of a stronger-than-expected UK construction PMI for September. However, this did little to slow downward momentum in the currency. The GBP/USD has traded down to 1.2740, its lowest level since mid-1985. When the UK PM, May, was asked about pressure on the GBP, she appeared unperturbed, saying that currencies "go up and down". Maybe a bit more down, of late.
The JPY has declined steadily over the past 24-hours. The USD/JPY has gained 1.25% since this time yesterday morning. It now trades at 102.80.
The AUD showed little response to yesterday afternoon's meeting of the RBA. On the lower exchange rate (since 2013) yesterday's statement noted it "has been helping" the traded sector. This was subtly different to the statement after the September meeting that suggested it "is helping". A nuance perhaps, but it may suggest the Bank sees the benefits of the exchange rate on the economy, as waning.  If so, the Bank would potentially be less tolerant to further AUD appreciation, should the economy or inflation surprise on the low side.
However, the AUD/USD has trade lower overnight. It now sits near 0.7620, from last evening's highs near 0.7680.
The NZD/USD has also been under pressure since late last evening. Downward momentum was likely encouraged by the results of the GDT dairy auction in the early hours of this morning. The average price index fell 3% from the last auction. A decline at this auction could raise fears that the recent price run-up may be unwound, just like we have seen on a couple of occasions over recent years. The NZD/USD now trades at 0.7210, its lowest level since late-August.
Get our daily currency email by signing up here:
---
BNZ Markets research is available here.