Boost to USD on stronger data; NZD dribbles lower; Yen continues to weaken; NZD/AUD close to short-term fair value levels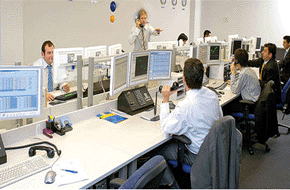 By Kymberly Martin

The NZD has weakened a little over the past 24-hours against a fairly steady USD. The JPY has underperformed.
Markets remain fairly calm in the run-up to the release of the US payrolls report at week-end. US equities made modest gains and our global risk appetite index has ticked up to a healthy 65%.
WTI oil price futures have gained a further 2%, nudging toward USD50/barrel.
Currencies have traded pretty tight ranges. The USD index gained a brief boost in the early hours of this morning following the release of a much stronger than expected September US ISM non-manufacturing index. This appeared to confirm that August's drop was an outlier. However, the release of the US ADP employment report provided no strong hints as to risks around tomorrow night's US labour market report. Currently consensus looks for 172k on nonfarm payrolls.
The JPY has continued to weaken. The USD/JPY now trades around 103.50, having gained more than 3.5% since the end of September.
The NZD/USD has dribbled lower over the past 24-hours. However, it has recovered from early morning lows, following the US ISM data release, and now trades around 0.7170.
The NZD/AUD is also now a little lower, trading around 0.9410. This is the crosses lowest level since mid-August. We see the cross as close to short-term 'fair value'. Our two short-term models provide a 'fair value' range of circa 0.92-0.95. We see the cross consolidating in the mid 90's during Q4.
There is a relatively light data scheduled today. Keep an eye out for the ECB's account of monetary policy this evening. But all eyes will be firmly focused on tomorrow night's US payrolls and labour market report.
Get our daily currency email by signing up here:
---
BNZ Markets research is available here.