Lighter holiday volumes kick in. September quarter GDP results unlikely to move the NZD. Swedish casting vote raises eyebrows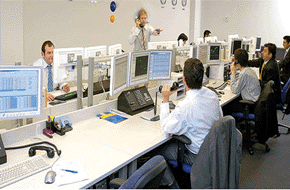 As the countdown to Christmas approaches, liquidity is drying up, market movements are modest and there is less to write about.
Major equity markets are barely changed on the day, with the Dow Jones index failing to break 20,000 again. The VIX index has continued to drift lower and fell below 11 at one stage, something it hasn't done all year.
The only notable currency movement has been the 1.4% gain in the Swedish Krona against the USD. The Riksbank left its negative policy rate unchanged and extended its QE programme in a tapered fashion for another six months, as widely anticipated, but Governor Ingves had to use his casting vote to get the QE extension through. The market took this as a signal of an approaching end of the QE programme. It's another central bank to add to the list of those at an inflexion point with regards to policy.
Elsewhere, currency movements have been uneventful. The NZD dipped below the 0.69 mark this morning but has managed to edge its way back above 0.69. GDP data later this morning could inject some life into the currency in illiquid market conditions. It would only be temporary though, as it's hard to see data nearly three months dated changing the outlook much.
AUD had traded in a tight range and sits around 0.7250. JPY and GBP have barely budged from their previous close, sitting at 117.70 and 1.2350 respectively. EUR is slightly stronger at 1.0435, with the tailwind from the Swedish Krona a possible factor.
Get our daily currency email by signing up here:
---
BNZ Markets research is available here.