NZD changed little against the USD and AUD; NOK and CAD down 0.6% and 0.3% respectively against the USD as oil prices resume their decline; GBP 0.5% lower despite no obvious trigger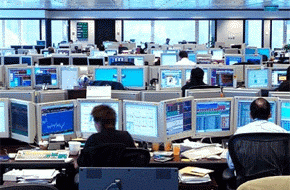 An air of risk off drifted through markets overnight, ahead of the important Fed decision tomorrow morning.
Market equity markets are lower. The Euro Stoxx 50 closed down nearly 0.5%, with the US S&P 500 currently down a similar amount. US and core European yields are lower, while emerging market yields have pushed higher. Oil prices have resumed their decline.
Currency markets were generally quiet with the USD pushing a little higher in the mild risk off environment. The DXY index is up 0.3%, to sit around the middle of the year-to-date range. USD/JPY is up 0.2%, sitting around 114.70 currently.
Stronger than expected US PPI data didn't generate significant market movement, but reinforces inflation is on the rise. Meanwhile, US small business confidence remained very strong in February, although down a smidge from January's 13-year high. In short, positive growth signals and rising inflation simply underscores the case for the Fed to hike rates tomorrow.
Oil prices fell by as much as 2% at one point, to their lowest level this year. Brent crude is now below US$51/bbl having been more than US$57/bbl at the beginning of March. The latest decline follows from Saudi Arabia telling OPEC it raised output, effectively reversing about a third of the cuts it made the previous month, although output is still lower than required under the terms of last November's agreement.
No surprise then to see the Norwegian Krone at the bottom of the currency leader board today, down 0.6% against the USD. And the CAD under pressure too, with USD/CAD up 0.3%. More broadly, oil price developments are worth watching from a general inflation perspective given previous increases are an important component of recent gains in inflation around the world.
GBP got hit hard early last night, with GBP/USD down around 0.5%. There was no particularly obvious trigger but perhaps a combination of a delayed reaction to the UK parliament signing off the Article 50 bill yesterday that gives PM Theresa May the ability to start the Brexit process once it's given royal assent over coming days, another Scottish referendum back on the radar, and a resignation of a proposed BoE Deputy Governor for 'professional competence falling short of the very high standards required'. PM May is expected to trigger the Brexit process by the end of March. From as high as 1.2250 yesterday, GBP/USD fell rapidly in the early evening before finding support around 1.2110 and staging a mild recovery. The pair opens this morning around 1.2160. A weaker GBP saw NZD/GBP push back up to the 0.5700 mark, about it currently sits, from as low as 0.5660 during yesterday's local session.
EUR/USD is down around 0.3% at around 1.0620. Weaker than expected industrial production did not help the single currency neither news that French Presidential candidate Fillon has been charged with misuse of public funds. Dutch polls are due to close shortly, although aren't expected to cause any angst.
As risk appetite waxed and waned, NZD/USD dipped below 0.6900 and stretched up to 0.6940 overnight, before settling to be little changed overall at around 0.6630 currently.
AUD/USD was also saw little net change with no lasting effect from yesterday's softer headline AU business confidence, mixed Chinese data, or the RBA indicating it is prepared to do more macro prudential policy if needed. AUD/USD opens this morning at a familiar level around about 0.7570 while NZD/AUD hovers near 0.9160.
---
Get our daily currency email by signing up here:
---
BNZ Markets research is available here.