NZD up 0.4% to 0.6935 USD and back above the 0.9200 AUD level; VIX index continues to hover around a historically low level of 10; China growth slows; WTI Crude Oil down 2% to below US$48/brl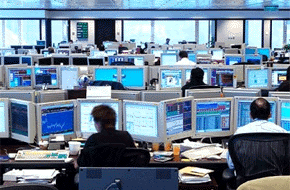 Market movements have been modest ahead of tomorrow morning's FOMC statement.  Currency movements against the USD are all within +/- 0.4% for the day, while the NZD has outperformed modestly.
There has been little fresh news to drive markets.  On the political front the press has focused on the spending bill that allows the US government to stay open for business through the end of September, but with the Democrats trumping the Republicans in the negotiations.  President Trump tweeted that "Our country needs a good 'shutdown' in September to fix mess!"  While that smacks of a sore loser the real takeout from all this is that  it confirms the status quo of political gridlock in Washington and Trump's lack of support to get the policies through that he desires.  That's not such a bad thing and the complacency of the market through all this "noise" is not surprising.
US equities are flat, while European bourses were up 0.5-1%, catching up after Monday's holiday.  The VIX index continues to hover around a historically low level of 10.
There were no key economic releases in the US to follow the recent series of disappointing data, but a number of car companies reported lower sales in April to make it four months in a row of falling sales in aggregate.  This followed the weekend's PMI data in China and yesterday's Caixin PMI which suggest we might be past the peak in China growth momentum, after its improved run through the last year.  It was better news in Europe, with final PMI data in Europe confirming that the manufacturing sector in the euro area was expanding at its fastest pace in six years.  The UK PMI unexpectedly rose to a three-year high in April, likely fuelled by the cheap pound.
With all that, the USD is flat, while the GBP rose after the PMI release and sits 0.3% higher at 1.2925.
The NZD is near the top of the leaderboard, as selling pressure seen over recent months appears to have eased for now.  It is up 0.4% for the day to 0.6935.  The latest GDT dairy auction was more positive than we expected, with average prices up 3.6% and whole milk powder up 5.2%.  It's another data point that supports NZ's term of trade.  While some global commodity indices are trading close to their lows for the year, the NZ commodity price index such as the CBA version hasn't fallen at all this year and this supports our NZD fair value estimate, which is around 0.7450.
The NZD is flat to higher on all the crosses.  NZD/AUD is back up through 0.92.  Yesterday's RBA policy announcement showed little change in view and had little impact on the market.  AUD is flat around 0.7530.  The yen continues to unwind the rally seen over recent months, with USD/JPY up through 112 and NZD/JPY up to 77.7, some 1.5% higher from last week's close.  The biggest gain on the crosses overnight was a 0.6% increase in NZD/CAD to take it up through 0.95.  CAD dropped to a 14-month low against the USD on weaker oil prices, with WTI crude down 2% to below USD 48 per barrel.
---
Get our daily currency email by signing up here:
---
BNZ Markets research is available here.