Roger J Kerr says the Kiwi dollar could go up or down depending on the composition of the future government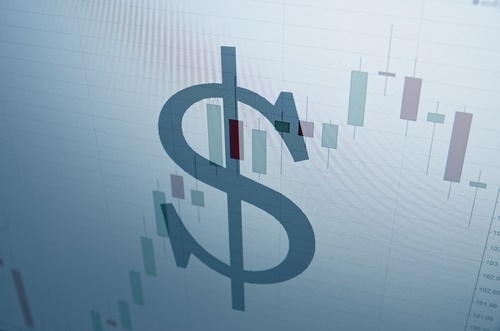 By Roger J Kerr
The Kiwi dollar's slide downwards continues as political risk factors cause uncertainty about the future in the eyes of foreign investors and currency traders.
The NZD/USD exchange rate has broken below key technical/chart support areas around 0.7150 and for the meantime there are no buyers in sight.
Further selling can be expected from the current level of 0.7090 ahead of the political deadline New Zealand First's leader Winston Peters has set for Thursday 12 October to make a decision on which party he is going with.
The very tight timetable certainly indicates that a "confidence and supply" agreement is much more likely than a formal coalition Government with either National or alternatively the Labour/Greens block.
My view is that if Winston decides to go with a supply agreement with National the Kiwi dollar will immediately bounce back up by as much as two cents, as that would signal no real change to broad economic policy direction in New Zealand. All the recent selling that has pushed the Kiwi dollar down would be instantaneously unwound.
However, an extension of the deadline date and any hint that he wants to bring the Greens into the talks with Labour, the Kiwi dollar will depreciate further to below 0.7000.
If the political outcome is that Winston concludes a supply agreement with the Labour/Green block and Jacinda Ardern become Prime Minister the Kiwi dollar would be sold down another two of three cents to the 0.6800 area.
Under this scenario, foreign investors would struggle to comprehend how the public of New Zealand could vote the incumbent Government out of office after it has guided the economy from recession and budget deficits in 2010 to 3% growth rates and booming budget surpluses in 2017.
On top of that successful fiscal management the country's Terms of Trade (export prices over import prices) has returned to 40 year highs.
The foreign investors will conclude that something has gone horribly wrong in New Zealand that they do not know about and thus they will reduce their NZ dollar denominated investment allocations in bonds and equities.
A Labour/Greens/NZ First combination in Government with lower immigration policies and new restrictions on foreign investment will indicate to foreign investors that their money is not welcome in New Zealand as the shutters go up.
Once the political uncertainties come to an end and we have a Government in place, the normal drivers of the Kiwi dollar (USD, AUD and whole milk powder price movements) will return and determine the Kiwi's future direction.
The US dollar is looking stronger on global FX markets and the upward surge in metal and mining commodity prices that drove the AUD/USD rate up to 0.8000 recently have now reversed, therefore the AUD has already pulled back to 0.7780 against the USD and looks set to ease further.
In addition to these offshore negatives for the NZ dollar, the situation with the NZ share market is also cause for concern.
Strong foreign investor buying of NZ high yielding dividend stocks (in a world of no yield anywhere) has pushed the NZ share market to an over-priced and very expensive 22 times earnings multiple level.
Such giddy heights are unsustainable and a correction is inevitable. The downwards correction will be more pronounced if the foreign holders of NZ stocks observe that we have also tossed out the incumbent Government.
Equity market disinvestment by offshore players would see the Kiwi dollar sold as they pull their money out of New Zealand.
---
Roger J Kerr contracts to PwC in the treasury advisory area. He specialises in fixed interest securities and is a commentator on economics and markets. More commentary and useful information on fixed interest investing can be found at rogeradvice.com