NZD tracks sideways after 8 consecutive days of falling; EUR continued to show signs of modest recovery; US Fed minutes show that participants are concerned that low inflation readings may be due to persistent factors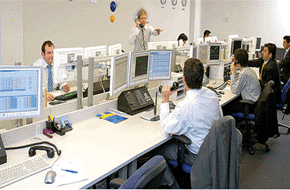 A dearth of data or news has seen only small changes in financial asset prices.  Ahead of the FOMC's September meeting minutes this morning at 7am, currencies were largely tracking sideways in small ranges.   The minutes didn't surprise and market reaction was fairly muted. 
According to the minutes "Many participants expressed concern that the low inflation readings this year might reflect not only transitory factors, but also the influence of developments that could prove more persistent". Several policy makers said their decision on whether to raise rates this year "would depend importantly on whether the economic data in coming months increased their confidence" on inflation rising toward their 2 percent target, while many officials saw another rate hike warranted this year.  The odds of another Fed hike in December remained steady around 75% after the minutes were released.
Overnight, EUR continued to show signs of modest recovery.  A declaration of independence of Catalan from Spain has been suspended, while Spain's Rajoy is seeking talks with the rebel regional government before deciding whether or not to trigger the "nuclear" option and take control over the Catalan government.  The removal of any immediate risk of chaos in the region has seen the EUR better bid, even as talk from the ECB is looks dovish.  The ECB's Smets argued for a gradual and cautious tapering of asset purchases and Visco also called for a gradual normalisation.  Bloomberg has run a story that ECB officials agree on keeping a pledge to not raise interest rates until "well past" the end of bond buying.  EUR is up 0.4% to 1.1850, the biggest mover on the day.
The NZD has tracked sideways.  That's actually a big deal, following an 8-day consecutive fall in the TWI as the country awaits the outcome of coalition government talks.  As the talks have progressed it seems that traders have been reducing their NZD exposure, nervous of the outcome and what agreed policies might emerge.  This contrasts with the (lack of) reaction in the rates and equity market, where more level-headed investors seem unperturbed.  The NZD trades this morning at 0.7075, flat on the day.  The crosses are flat with NZD/AUD around 0.91, NZD/GBP around 0.5350 and NZD/JPY around 79.5.  The relatively stronger EUR sees NZD/EUR trade more decisively below the 0.60 mark at 0.5970.  A weaker NZD/EUR has been our highest conviction call and we see the downward trend continuing for at least another six months.
---
Get our daily currency email by signing up here:
---
BNZ Markets research is available here.