GBP has had a wild ride overnight on the ebb and flow of Brexit talk headlines; NZD and AUD have performing strongly; US dollar index currently sits flat on the day, halting a four day decline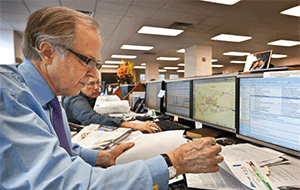 GBP hogged the limelight overnight, with NZD and AUD also performing strongly. Equity markets are little changed. US bond yields have slipped lower, as have oil prices.
GBP has had a wild ride overnight on the ebb and flow of Brexit talk headlines. It was initially sold aggressively after EU chief negotiator, Michel Barnier, said that Brexit talks had hit an impasse over what the UK owes when it leaves. GBP/USD cascaded down toward 1.3120 from where we left it around 1.3260 yesterday afternoon. After licking its wounds, GBP then gapped higher on reports that Barnier may offer the UK a two-year transitional membership of the EU's. The proposal deal would be linked to the UK meeting its financial obligations to the EU and all other responsibilities of being a member. In the least this could relieve some time pressure on Brexit negotiations, if the UK were to agree. GBP/USD rocketed back to around 1.3260. The pair remain skittish but currently sit around 1.3280, up around 0.4% on the day.
Action was more subdued elsewhere. The US dollar is little changed on the night. It did rally initially supported by higher than expected core PPI inflation data. PPI ex food and energy prices rose 0.4% in the month, putting annual inflation at 2.2%. Still, the reaction was relatively muted with more focus on tonight's CPI figures that are expected to show headline CPI rising to 2.3% from 1.9%. This would support the idea of the Fed hiking in December with attendant US dollar support.
The DXY US dollar index currently sits flat on the day, halting a four day decline. EUR/USD has checked its recent run higher, down 0.1% to currently sit around 1.1840. Better than expected industrial production data had little impact on the single currency. USD/JPY traded in a tight range, dipping late in the session as US yields fell. The pair opens this morning down 0.3%, around 112.20.
NZD and AUD have both extended yesterday's gains, on little new news although the VIX fear index falling back to an even more risk loving level sub-10 would not have hurt. NZD/USD is up 0.8% to currently sit around 0.7140 pushing above the tight 60pip range that had previously contained it all week. AUD/USD is up 0.6% at close to 0.7830, with NZD/AUD up 0.2% opening this morning around 0.9120.
A less than usual dip in September food prices, in our view, adds to the case that next week's Q3 CPI will print a touch higher than the RBNZ forecast in its August MPS. But it is a stretch to suggest that food prices drove the NZD higher. It is more a case of recouping losses from earlier in the week. NZD is higher on the crosses, with NZD/EUR up 1.0%, punching back above 0.6000. NZD/JPY is up 0.5% at around 80.1, with NZD/GBP up 0.4% to currently sit close to 0.5380. The NZ TWI has bounced off its year to date lows over the past two days. The NZD shrugged off yesterday's news of marginally lower consumer confidence, very weak house sales and weakening dairy futures yesterday as Fonterra lifted future auction offer volumes above previous forecasts. The latter will focus eyes on next week's GDT auction. Lower international dairy prices would make Fonterra's current $6.75 milk price forecast difficult to achieve.
We are still no clearer on exactly when the outcome of the now concluded coalition talks will be announced. But NZ First leader, Winston Peters, said it would be known by the end of next week. The wait continues.
The Swedish Krona was the only other major mover, down 0.9% against the USD to sit at the bottom of the currency leaderboard after inflation rose less than expected.
---
Get our daily currency email by signing up here:
---
BNZ Markets research is available here.