President Draghi acknowledged "some moderation in growth" but noted the economic recovery was still solid, EUR fell to 1.21; NZD still trading close to where it was this time yesterday at 0.7060 USD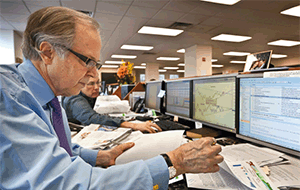 US equities have moved higher over the past 24 hours, boosted by stronger earnings (Facebook in particular).  The EUR fell to a three month low after Draghi said the Governing Council hadn't discussed monetary policy "per se" at its meeting.  The 10 year Treasury yield has drifted back to a little under 3%. 
US equity markets have seen a solid move higher overnight (S&P500 +1.3%, NASDAQ 1.9%).  Corporate earnings continue to be a supportive driver (81% of companies have beaten expectations so far), with Facebook the latest to beat expectations after the bell yesterday.  Facebook was up around 10% overnight. The S&P500 is now around flat for the year, while the NASDAQ has posted a modest (~3%) gain. 
Ahead of US Treasury Secretary Mnuchin's planned trip to China (supposedly late next week), Bloomberg reports that the Chinese government was considering halving its import duties on cars.  Larry Kudlow, head to the NEC, announced that he was joining the mission and said the talks were "going to cover a broad area. All of the disputes will be discussed."  We can expect a resumption of volatility related to US-China trade relations if the negotiations don't yield some sort of an agreement (Trump still threatens $150b in tariffs on Chinese imports).  
The main event overnight was the ECB meeting, where President Draghi acknowledged "some moderation in growth" but noted the economic recovery was still solid and supportive of inflation (eventually) getting to target.  Draghi said the slowdown in European growth could reflect some temporary (i.e. weather, timing of Easter) factors and a pullback from the high pace seen last year, but the verdict was still out. 
After initially rising above 1.22, the EUR fell to 1.21 (a three month low) after Draghi said "the interesting thing is that we didn't discuss monetary policy per se".  Most economists forecast that the ECB will announce its plans for ending QE at its next meeting in June or July, but there is the risk that they central bank delays this if economic data continues to soften and inflation fails to move higher.  Bloomberg, quoting ECB sources, reports Draghi over-ruled a request from Austrian central bank Governor Nowotny to discuss the outlook for QE at this meeting.  Bund yields fell around 3bps in response to Draghi's comments, with the first (10bp) rate hike priced for June next year. 
The fall in the EUR set the tone for most other currencies.  The NZD had risen to 0.7095 before Draghi's comments, but quickly moved back to 0.7060, close to where it was this time yesterday.  The NZD has now fallen for eight consecutive sessions, and is now sitting just below our fair value estimate of 0.7170.  We haven't changed our targets for the NZD/USD for either the end of the quarter (0.72) or end of the year (0.70) – see the note yesterday from Jason Wong.
---
Get our daily currency email by signing up here:
---
BNZ Markets research is available here.