Key US inflation data overnight were in line with expectations; USD has weakened slightly since the inflation data release; AUD has underperformed alongside the NZD which sees the NZDAUD cross flat around 0.9345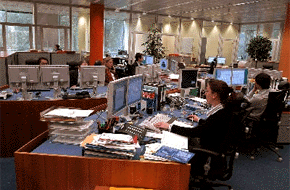 The NZD has started the week on a soft note in a fairly quiet end to the month. 
Key US inflation data overnight were in line with expectations, with the Fed's 2% inflation target now effectively met.  Base effects are likely to push annual inflation for the core PCE deflator above the 2% mark over coming months, but this is well acknowledged by the market and some Fed officials have noted this in recent speeches and comments.  There has been little market reaction, with US 2-year Treasuries unchanged, while the 10-year rate has drifted down by 2bps to 2.93%. 
Something to watch out for in the coming hours is some announcement on whether or not the EU will face the new tariffs on steel and aluminium.  Previously released proposed tariffs were delayed for implementation until 1 May and the White House hasn't signalled definitively which of several moves it might make.  In other trade news, US officials will meet in China this week for US-China trade talks.  The NY Times reports that China will refuse to discuss Trump's two toughest trade demands, namely the mandatory $100b cut in U.S.-China annual trade deficit and curbs on China's $300b plan to support the country's industrial upgrade into advanced technologies.
The USD has weakened slightly since the inflation data release, but earlier strength means that it is still up for the day, around 0.2-0.3% on the various indices.  The NZD has underperformed, seeing NZD tracking down 0.6% to 0.7040, where it seems to have met some support. The ANZ business outlook survey showed a modest softening in activity indicators, but it still feels like businesses are grumpy about the direction of government policy than anything too sinister.  It's hard to square up the depressed confidence in the construction sector when real indicators there are booming, and grumpiness in the agriculture sector in the face of rising key commodity prices like dairy.  The GDT dairy auction tonight is expected to show a decent rise in average pricing.
The AUD has underperformed alongside the NZD which sees the NZD/AUD cross flat around 0.9345.  The NZD is down on all the other crosses, in the order of 0.3-0.5%.
EUR has slipped below the 1.21 mark while NZD/EUR is down slightly to around 0.5820.  Both Germany and Italy inflation data came in slightly below expectations, setting the scene for lower euro-area inflation when that data is released later this week.  Italian politics remains a mess.  No parties have been able to form a government since the election earlier this year.  The anti-establishment Five Star Movement said it's seeking new elections as early as June.
GBP has held up well despite some negative headlines.  Amber Rudd, a key ally of UK PM May, resigned yesterday and was replaced by euroskeptic Sajid Javid as home secretary, while the EU's chief negotiator Barnier said that Brexit talks could yet fail as the EU and UK grapple with the Irish border issue.
Oil is up after Israel said that it has proof Iran had a secret programme to build nuclear programmes.  On 12 May, Trump will decide whether to pull the US out of the international agreement between Iran and six world powers that curbed Iran's nuclear programme in exchange for sanctions relief.  This evidence, which the US has verified, could sway his decision, adding further upside pressure to oil prices if Iran supply is curtailed.
In the day ahead, the RBA's policy announcement this afternoon isn't expected to move the dial away from neutral.  Core inflation is back to the bottom of the target range and the central bank awaits more evidence of a tighter labour market before willing to guide rates higher.  Tonight, the US ISM manufacturing index should continue to retreat from its recent peak.
---
Get our daily currency email by signing up here:
---
BNZ Markets research is available here.