US equities have risen strongly overnight; GBP has also recovered sharply; NZD has fallen, despite a broadly weaker USD; NZ longer-dates government bond yields increased again yesterday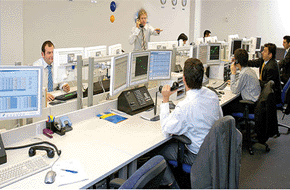 US equities have risen strongly overnight on a series of positive reports on US-China trade talks, including reports that China might revamp its Made in China 2025 industrial policy.  The GBP has also recovered sharply, as the market anticipates that Theresa May will win a leadership challenge in a few hours' time.  The NZD has fallen, despite a broadly weaker USD.
There is a risk-on tone to market moves over the past 24 hours, primarily due to more positive news on US-China trade.  Overnight, the WSJ reported that China was drafting a replacement for the Made in China 2025 policy and planning to allow greater access to its markets for foreign companies.  The Made in China policy aims to make China a leader in advanced manufacturing by 2025, across areas such as robotics and AI, but has led to US accusations that China has used intellectual property theft and forced technology transfer to achieve its goals.  It has been one of the sticking points in the US-China trade war, and a change in direction from China on this front would increase the chances that the two sides come to a trade agreement.  According to reports, China was considering delaying some of its targets to 2035 and put more focus on improving industry standards, with the new policy planned to be rolled out early next year.   Separately, President Trump told Reuters yesterday afternoon that he wouldn't raise tariffs on Chinese imports until he finds out whether the two sides could reach a deal, adding that he would meet President Xi again if necessary to discuss trade.  And finally, Huawei's CFO was granted bail in Canada, and Trump said he could intervene in that case if it would help achieve a trade deal with China. 
US equities have moved sharply higher as a result, with the S&P500 up 1.6% and the NASDAQ over 2% higher.  The US 10 year Treasury yield has also increased to 2.91%, 3bps higher on the day, amidst the improvement in risk sentiment. 
In overnight economic data, US headline and core CPI met expectations, with the latter boosted by a surprisingly large increase in used car prices which may reverse in the months ahead.  There was a small increase in US rates after the CPI release.  Expectations for Fed tightening next year have increased somewhat, with the market now pricing one full hike for 2019. 
European equity indices were between 1.5% and 2.5% higher on the day, and also boosted by news that the Italian government would propose a 2.04% fiscal deficit target for next year to the European Commission (EC), down from the original 2.4%.  An EU official said that Italian PM Conte and EC President Juncker had made "good progress" over the budget talks.  Italian bond yields moved sharply lower, with the 10 year Italian yield falling 12bps to below 3%, its lowest level since late September.  Italian yields should continue to fall from here, as the government has shown it is sensitive to market pressure and willing to compromise with the EU.  The EUR has benefited from the Italian news, alongside the sharp move higher in the GBP, and is 0.6% higher on the day to 1.1380. 
The GBP is the best performing G10 currency, and is 1.2% higher to 1.2650, back to where it was trading on Monday.  Yesterday, Chairman of the 1922 Committee of backbenchers, Graham Brady, said the required 48 letters had been submitted to trigger a leadership vote in Theresa May, to be held at 9pm BST (10am NZT this morning).  Overnight, a large number of Conservative MPs have come out publicly to say they would back May, with Sky News reporting that the number had reached 171 (above the 159 needed for her to win).  The GBP has rebounded on the expectation May will survive the vote, with the betting markets now attributing close to a 90% chance that May will win.  Even if May wins, the margin of victory will still be important, with political commentators suggesting that a large number of votes against her (over 100) would undermine her credibility in the party and lead to calls for her to resign.  Either way, there are still plenty of obstacles to overcome in the Brexit process and it remains highly uncertain whether May will be able to secure parliamentary backing for her Brexit deal, assuming she survives. 
The NZD is the only currency in the G10 to fall against the USD overnight, and is down 0.25% to 0.6855 despite the more positive news on US-China trade relations.  The stark underperformance of the NZD overnight looks flow-related, but comes after a period where the NZD has made strong gains on all the major crosses.  The NZD/AUD fell 0.6% to 0.9490. 
NZ longer-dates government bond yields increased again yesterday, ahead of the release of the HYEFU today (and the accompanying release of the bond programme by New Zealand Debt Management).  The 10 year NZGB increased 3bps in yield, to 2.48%, despite the 10 year swap rate remaining unchanged.  We don't have any reason to think the bond programme will change from what was released at the Budget back in May.  In the swaps market, the 2 year swap rate rose 2bps to 2.055% following profit-taking by investors on received positions.  The 90 day bank bill rate was unchanged at 1.98%, but there was a modest increase in FRA-OIS spreads in 2019.
---
Get our daily currency email by signing up here:
---
BNZ Markets research is available here.