Increased optimism of a China:US trade deal. More Fed speakers signal 'patience'. Greenback weakens as oil prices rise +4%. Bond traders see Fed on hold for an extended period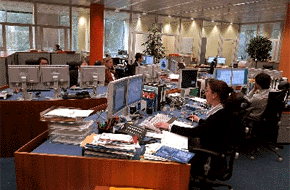 Risk appetite continues to recover, with increased optimism that the US-China trade war will be resolved and some dovish Fed speakers adding to the case for a Fed pause in the tightening cycle.
The USD is weaker across the board, while the NZD has been the best performer of the majors.
The US-China trade meeting has ended with some positive vibes, albeit with more work to be done to seal an agreement before the 1 March deadline.  The official word from the Office of the US Trade Representative was fairly bland but the WSJ reports that the two sides are making progress toward an agreement but leaving the thorniest issues to be resolved in higher-level talks. The two sides made progress on issues such as additional Chinese purchases of US goods and services, as well as opening China's markets further to American capital, but remain divided on thornier issues including a reduction of Chinese subsidies to domestic firms and protection of intellectual property, according to sources.  Yesterday Bloomberg reported that President Trump is increasingly eager to strike a deal with China soon in an effort to perk up financial markets, according to people familiar with internal White House deliberations.
Some of the recovery in risk appetite this year can be attributed to increased optimism that a trade agreement will be reached. To that we can add more soothing words on Fed policy by Kaplan and Powell last week.  In overnight news, more FOMC members indicated that they favour a pause in the tightening cycle and some went as far to say that the next move could be a rate cut or a hike.  The Fed's Bostic said that "A patient approach to monetary policy adjustments in the coming year is fully warranted in light of the uncertainties about the state of the economy and about what level of policy rates is consistent with a neutral stance".   He added that policy was already close to neutral and on his forecast, "I see little need to engage in restrictive monetary policy and push the federal funds rate above a neutral stance".  When asked by a reporter whether he was saying that the next interest-rate move could be an increase or a cut, Bostic said "yes".
The Fed's Evans said that "Because inflation is not showing any meaningful sign of heading above 2%...I feel we have good capacity to wait and carefully take stock of the incoming data and other developments".  The Fed's Rosengren said weakening growth in China, trade tensions and market volatility all counselled the Fed to be "flexible and patient."  Uber-dove Bullard said that the Fed is "bordering on going too far and possibly tipping the economy into recession" if rates are lifted further.
Bostic's suggestion that the next move could be a rate cut added to the prevailing downside pressure on the USD and it is weaker across the board, with the key indices we monitor all down 0.6% for the day.  The NZD has outperformed, reversing some of its under-performance since Christmas, nudging above the 0.68 mark in overnight trading and up over 1% for the day.   It has outperformed other commodity currencies, with the AUD weighed down by ongoing concern about its housing market, with the slump in building approvals not helping sentiment, while CAD's performance has been held back by confirmation of a more dovish Bank of Canada. The Bank of Canada left its policy rate unchanged, cut its growth and inflation forecasts, and softened its outlook for further rate hikes.  Governor Poloz indicated that the drop in oil prices had a material impact on the Canadian outlook.
Against a much weaker USD overnight, AUD and CAD have made only minor gains since the NZD close, even as oil prices continue to recover, up around 4%.   There was only a small dip in oil prices after a reported jump in US inventories of gasoline and distillate fuels, with more weight given to the reduced supply outlook.  Earlier this week Saudi Arabia said that it would slash its oil exports in January by 10% compared to November and with a further modest cut in February.
NZD/AUD is up to 0.9470 after getting down close to 0.94 in the local session.  The soft USD sees EUR up through 1.15, but NZD strength sees NZD/EUR head to 0.59.  In the UK, PM May continues to be defeated in Parliament on bills that will see lawmakers take control of the Brexit timetable if (or when) Parliament rejects her divorce agreement.  Still, a no-deal Brexit looks increasingly unlikely by the day and that is helping support GBP, which had a look at 1.28 overnight.  NZD/GBP is back up through 0.53.
In the bond market, US Treasuries have largely traded sideways despite higher risk appetite and the more dovish Fed comments. The rates market already reflects a view that the Fed will be on hold for an extended period.  The US 10-year rate is trading flat around 2.73%.
In the day ahead, the FOMC releases minutes from its December meeting at 8am this morning, but these have been superseded by recent comments by FOMC members, so should pass without much market reaction.  China inflation data are released this afternoon.
---
Get our daily currency email by signing up here:
---
BNZ Markets research is available here.