Consumer price index inflation undershoots RBNZ and market expectations in September quarter, coming in at 0.7% quarter-on-quarter and 1.4% year-on-year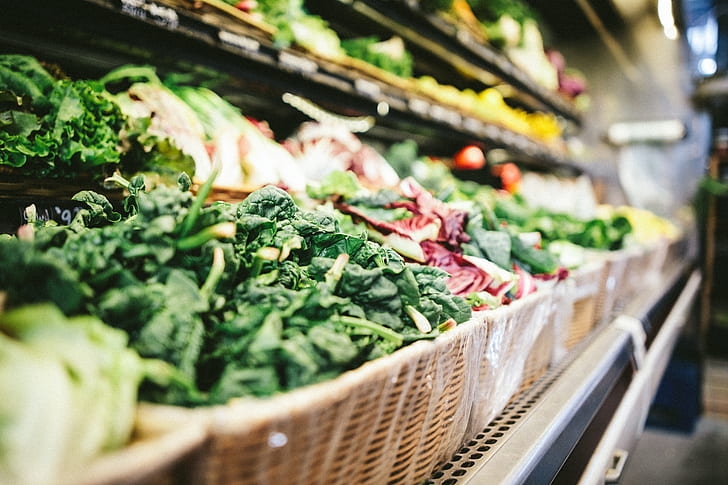 Consumer prices didn't increase as much as the Reserve Bank (RBNZ) and financial markets expected they would in the September quarter.
The latest Statistics New Zealand data shows the Consumer Price Index (CPI) rose 0.7% in the September quarter compared to the June quarter. This followed a -0.5% fall the previous quarter.
The CPI rose 1.4% in the September quarter compared to the September 2019 quarter - a drop from 1.5% in the June quarter.
The RBNZ, in its August Monetary Policy Statement, forecast a quarter-on-quarter change of 1.1% and an annual change of 1.8%. Bank economists were expecting readings of there-abouts or lower.
While the data is underwhleming, it's a little noisy as Statistics New Zealand did its three-yearly update on what's included in its CPI "basket of goods and services" and how these items are weighted.
'The case for more stimulus remains clear'
Nonetheless, ANZ senior economist, Liz Kendall, said: "A weak starting point for inflation has the potential to reinforce low inflation expectations, which are currently at dismal levels.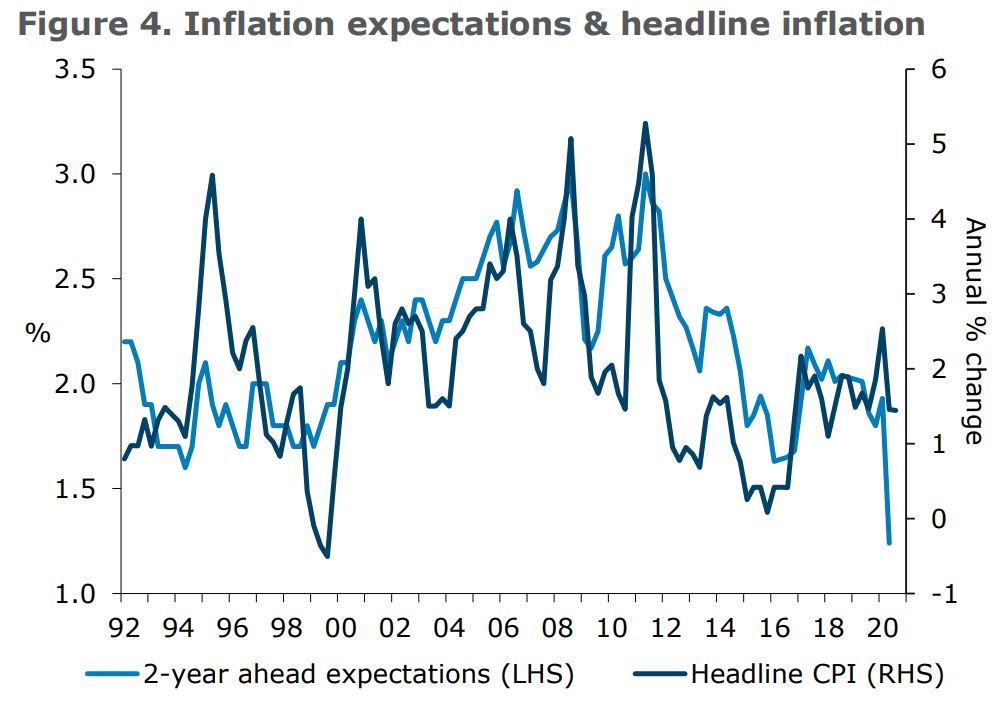 "And with the economic recovery set to stagnate, job losses expected to rise and a more challenging time ahead, inflation is set to be too low and unemployment too high. The case for more stimulus remains clear for now."
Kiwibank chief economist Jarrod Kerr said the weak reading only supports the RBNZ's resolve to do more, early, to lower interest rates to boost inflation in an attempt to reach its 1% to 3% target range. 
He expected the RBNZ to implement its Funding for Lending programme before the end of the year, and cut the Official Cash Rate (OCR) into negative territory as early as February.
ASB economists, Mark Smith and Nick Tuffley, pencilled in a negative OCR from April next year. 
The RBNZ in March 2020 said it would keep the OCR on hold for at least a year. However it doen't have a scheduled Monetary Policy Statement release planned for March 2021. So all eyes are on whether it will cut earlier. 
Westpac senior economist, Michael Gordon, made the point the RBNZ has been aware the risks to its inflation outlook all lie to the downside, and extraordinary monetary policy support will be required for a long time. 
Higher fruit and vege prices the main contributer
The data had a subdued impact on the New Zealand dollar, which fell from US66.8 cents to US66.7c.
Food was the main contributor to annual inflation, increasing 3.7%. This was driven by a 15% price increase in fruit and vegetables.
Housing and household utilities was another leading contributor, increasing by 2.6%. The rise in this group was influenced by higher prices for rents, purchase of housing, and property rates and related services.
Actual rentals for housing increased 3.1% nationwide. Regionally, rental prices increased 1.6% in Auckland, 5.1% in Wellington, and 1.6% in Canterbury.
Transport prices fell 3.9%, with private transport supplies and service.
'We forecast inflation to drop towards 0% next year'
Providing more commentary, Kerr said: "We forecast inflation to drop towards 0% next year.
"Our economy is likely to run well below its potential while our borders remain closed. The rising unemployment rate signals growing spare capacity in the economy, which places downward pressure on prices and wage growth.
"Domestically generated inflation (non-tradables) will weaken. The current environment is just not conducive to price hikes. 
"Imported inflation (tradables) too will fall near-term. Because the Covid crisis has sapped demand not just here, but also around the world. 
"The outlook has improved slightly for the global economy, with the International Monetary Fund (IMF) forecasting an annual 4.4% contraction (previously -5.2%). However, that decline would still be the deepest since the 1930s Great Depression. And despite the upward revision, the IMF is projecting a longer and slower return to pre-Covid levels. 
"The deflationary pressure on tradables of a more subdued recovery path also suggests that annual inflation will cool from here."