BNZ economists now expect a 0.8% rise in GDP for the March quarter against the Reserve Bank's expectation of a -0.6% fall. They currently forecast inflation of 3% 'but evidence is gathering to move this higher'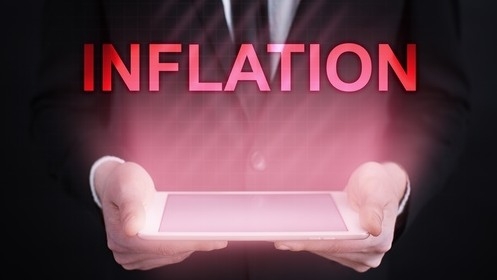 BNZ economists now see the economy as having grown by 0.8% in the March quarter, after earlier expecting a 'neutral' outcome.
And they say while they are currently forecasting inflation to hit 3% in coming quarters, "evidence is gathering" to move that forecast higher.
The Reserve Bank's own forecast for March quarter GDP is for a -0.6%, which, along with the -1.0% fall recorded for the December, would see New Zealand technically tipped back into recession. (The technical definition of recession being two consecutive quarters of negative GDP.)
The March quarter GDP figures will be released next Thursday (June 17).
BNZ senior economists Doug Steel and Craig Ebert said having seen the last of the main 'partial' economic indicators being released ahead of the GDP release they were now "struggling, even more", to see how first quarter GDP can have dropped like the RBNZ anticipated it would in its May Monetary Policy Statement (MPS).
"Indeed, we have gone from being neutral on March quarter economic activity, to now expecting a 0.8% gain as a central case."
They say the point is that New Zealand's economic indicators continue to acquit themselves very well.
"These, in turn, suggest the economy is on a much stronger footing than the RBNZ appreciates. With this comes more upside potential to inflation."
They provided this list of positive economic data very recently released:
Retail Trade surprised all comers in jumping 2.5% in volume, and 3.2% in ex-auto terms
Building Work Put in Place expanded an incredible 3.7% in real terms, when its level in Q4 was already elevated
This morning's Wholesale Trade posted a nominal increase of 3.7%, which inferred a similar-sized gain once inflation-adjusted
Manufacturing data (also published this morning) implied a decent expansion in its output overall – we'd guess 1.0%  ̶  so a bit better than the reported 0.4% increase in sales volumes
The relatively new Business Financial Data pointed to robustness in key aspects of the services economy 
Forestry harvesting activity is still going from strength to strength, to a record high level (based on our seasonally adjusted estimate of the raw series published by the Ministry for Primary Industries)
Imputed rent doing its usual thing, and increasing about 0.4% per quarter.
They say that upside inflation risk continues to build.
"The RBNZ forecast a peak in annual CPI inflation at 2.6% in Q2. We currently forecast 3% over coming quarters but evidence is gathering to move this higher."

In terms of the GDP release next week they say that GDP "in clearly rising not falling – to put more pressure on the Bank's view of the real economy, and, by implication, inflation".     
ASB economists have also been looking at their inflation forecasts as well.
ASB senior economist Mark Smith expects annual headline CPI inflation to rise to around 3% by the end of 2021 "as cost shocks and demand pressures from selected pockets filter through into consumer prices".
He says annual inflation is then expected to settle "in the mid-2's" as some transitory influences fade.
"Not only will annual CPI inflation likely peak at a higher rate than the RBNZ expects, but it also looks set to remain persistently higher. This could bring forward the timing of [Official Cash Rate] hikes," Smith says.
"We will be keeping close tabs on surveyed inflation expectations, capacity gauges and other indicators of pricing pressures.
"...It is apparent that some of the more enduring inflation drivers are increasingly pointing upwards. The improving economic outlook, increasing pressures on (truncated) productive capacity and the likelihood that higher headline inflation filters through into inflation expectations also point to the uplift in inflation persisting."
ASB economists have currently "pencilled in" a May 2022 start to RBNZ  interest rate hikes, "but acknowledge the timing is fluid and conditional on a range of factors", Smith says.
"The divergence in the ASB and RBNZ views on inflation will start to become apparent towards the end of this year, with the 2021Q3 inflation data to be published on October 18."