OCR able to be kept at 1.75% into 2018 following unemployment and wage figures, economists say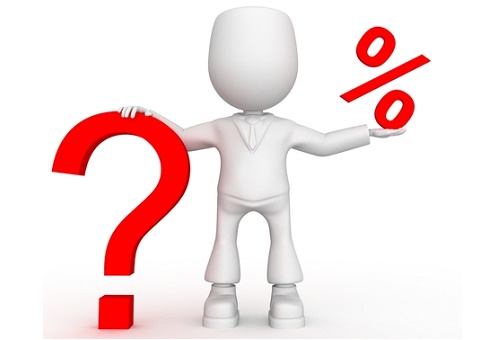 The Reserve Bank of New Zealand (RBNZ) is under no pressure to raise the Official Cash Rate (OCR) until sometime into 2018, economists at New Zealand's major banks said following Wednesday's employment and wage data.
Stats NZ figures showed the unemployment rate rose to 5.2% in the December 2016 quarter from 4.9% in September as the number of people seeking work rose, while employment grew 0.8%. Wage growth was steady at 1.6%.
BNZ's Stephen Toplis told interest.co.nz there was nothing in the data that would have the Reserve Bank scurrying to raise interest rates. BNZ has a mid-2018 rate rise pencilled in.
Toplis noted the RBNZ's November 2016 forecast of rates not rising through 2019. However, signs core inflation is pushing higher and data showing the economy is "firing on all cylinders" certainly indicates there should be a rate rise within that time-frame, he said.
New Zealand could be said to be in a "nirvana situation" with stronger growth and low inflation as wage pressure is subdued by the growing labour force, he said.
Meanwhile, ANZ economists said today's data should see the market pause for thought on its pricing of an OCR increase by the end of 2017. "The figures are certainly not weak (labour demand remains strong). But until clearer evidence of stronger wage growth emerges we doubt the RBNZ will want to front-run a tightening cycle," they said. "Hikes still look more likely to be a 2018 story."
ASB economists said they continue to expect the RBNZ to hold the OCR at 1.75% at its 9 February Monetary Policy Statement (MPS), with the underlying data showing the labour market is still robust despite the uplift in the headline unemployment rate. "But, just as there are no grounds to cut the OCR, equally there is no reason to expect hastened OCR increases. We expect the RBNZ to be on hold for an extended period, to late 2018," they said.
Kiwibank economists said the data pointed toward wage growth remaining well capped at current levels, with employers finding it a bit easier to hire staff without having to raise wages. "If wage inflation continues to remain muted then this is likely to slightly dampen the Bank's inflation outlook," they said. If labour force participation continues to rise without matching strength in employment growth, that implies a little more spare capacity in the labour market than the RBNZ forecast in the November MPS, they said.
The Reserve Bank in November had forecast the unemployment rate to fall further to 4.7% by the March 2017 quarter before settling at 4.5% through 2018 and 2019.
Westpac economists said they doubt Wednesday's data will be a big surprise for the RBNZ, especially with inflation remaining modest.