What are we supposed to invest in now that interest rates have disappeared?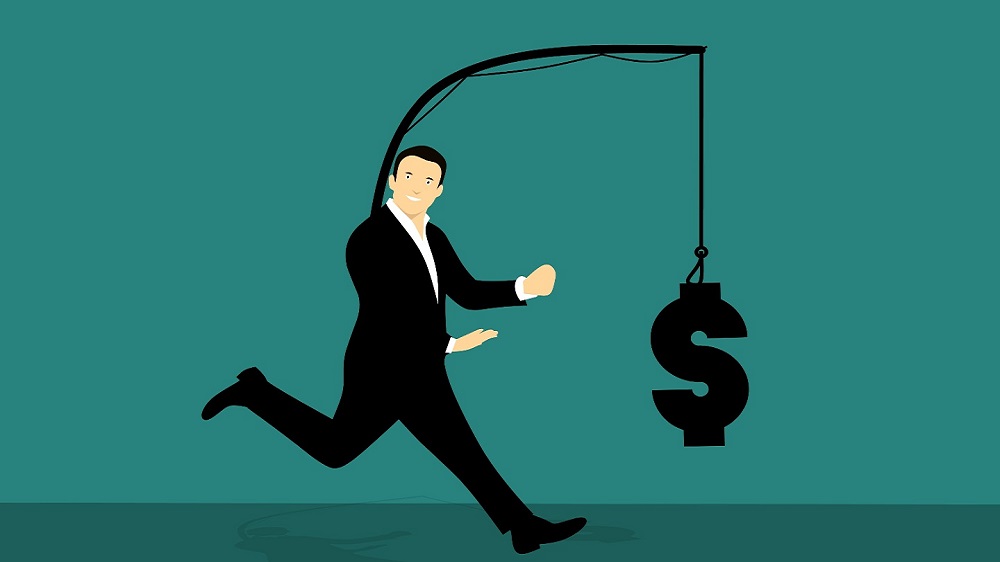 So, what should we invest in at the moment?
The question is not rhetorical. I want to know.
It might seem churlish to fret over declining investment returns at a time when businesses are under stress and people face losing jobs.
HAVING money might seem a nice 'problem' to have versus NOT having money. And yes,  I know which camp I would rather be in. And who wouldn't?
But of course, with an aging population, the need for people to provide for their own futures has never been more paramount. And certainly, in terms of what to invest in, and how, I can't think of a more challenging time.
I last visited this topic in depth about a year ago, when I highlighted an interest rate of 2.22%, essentially as an example of how low things had gone. Well, you could only dream of 2.22% now! Look at this lot.
And, remember, the Reserve Bank is sending pretty clear signals it will likely move the Official Cash Rate (currently sitting at 0.25%) below zero early next year.
We are pretty much promised that the interest rates we receive from our banks won't go below zero as well (IE it won't cost US money to have a term deposit), but my goodness nobody's going to be getting rich on the interest rates we will see for the foreseeable future.
If the OCR does go as low as say -0.5% - as a number of economists are suggesting, then its difficult to imagine there will be any bank interest rates above even 1%.
In truth, we've been having to get used to ever decreasing returns from bank deposits for a while now.
If we look at say the average six-month rate offered by the banks, that has now not been above 5% since the end of 2008 - although obviously it's been dropping well below the 5% mark in more recent times.  At the moment the going rate is about 1.3%.
If we go back just on 12 years (to mid-2008), six-month TDs were yielding 8%. A deposit of, say, $50,000 would have therefore yielded a pre-tax return of $2000. The same investment now at 1.3% would get $325% pre-tax. 
So, the pre-tax return has dived from $333 a month to just $54 a month. You ain't retiring on that. Well, you ain't retiring on that and expecting to eat as well.
I've focused a bit on bank term deposits because they are 'safe'. They are investments that one does not imagine are 'at risk'. 
Higher risk
Potentially much higher yielding investments, such as shares, have always been around. But of course they have higher risk.
The point is that for a long time in this country pretty nice returns could be garnered from those 'safe' investments, such as bank term deposits. Park money. Take interest. Live happily ever after.
Now it seems the need to manage risk is much greater.
It has to be appreciated that the range of things that can be invested in has been increasing rapidly in recent years, such as direct investment into things like index-tracking funds. Outfits such as Sharesies and InvestNow weren't around a few years ago and have been very happily embraced by the investor public.
A lot of us of course have KiwiSaver accounts.
There's peer-to-peer lending that enables you to effectively cut out the bank middleperson and lend directly to people, with therefore higher yielding returns, though again potentially somewhat higher risk.
And you can always take a walk on the hair-raising side and try something like cryptocurrencies. Ah, again, not without risk though. Oh, yes.
Saving is a redundant concept
What's happened though is that the old idea of 'saving' is now a pretty much redundant concept. Because you could get some sort of passable return simply by parking money in a bank, then that's what people did. And the idea of 'saving' was a very passive idea. Drop money in bucket and forget about it.
These days we have to think much more in terms not of 'saving' but 'investing'. Okay, you first need something to invest, which means rationing spending, but the point is that with an 'invest' mentality, it's a lot more active and there's rather more work involved.
I would like to think that as a nation New Zealand is improving its level of financial literacy, but goodness me, it needed to. It was a jarring shock to me that still resonates in terms of being a reporter covering the finance company sector meltdown roughly between 2006 and 2010. 
The lack of financial literacy that meltdown revealed was frightening and the consequences for some people, reasonably significant numbers of people, were shattering.
What we have now is an environment where - certainly for the foreseeable future - we are all going to need to actively manage our 'savings' more than in the past. 
So, financial literacy will be crucial. 
Managing risk
The biggest shortcoming that I could see in and around the finance company sector meltdown was a very poor appreciation of the idea of 'risk' - what constituted 'high risk' and what was 'low risk'. And I'm still not sure it's a concept we get our heads around that well now.
With bank deposits having fallen by the wayside as a good income earner, management of 'risk' is now more important than ever, surely.
Okay, you might have noticed something missing from this article so far. Housing. 
It's the perennial favourite with the Kiwi investor. Also, arguably, it can more closely resemble the idea of 'saving' or passive investment. Buy house. Sit on it. Watch the capital value grow.
It's hard to avoid the conclusion that the endgame from low interest rates will be even more focus on housing as a key mode of investment. 
Indeed, I think we are already seeing the first signs of that.
And of course the risk you have with people flocking to buy assets, such as houses, is that the price of said assets gets squeezed.
Already as we look around us globally there are asset bubbles. Look at some of the share valuations and they certainly in many cases don't represent the current financial of the underlying companies. No they are reflective of demand. And the demand of course comes from plenty of money sloshing around looking for something to invest in.
Which is where we came in.
Testing times
As I said further up the article, having some money is a nice 'problem' to have. But I certainly can't remember a more testing time when it comes to deciding what to invest it in.
We come back to the whole 'risk' idea. 
I think there's definitely a risk in us all following each other into bidding up the prices of assets. 
Bubbles can keep inflating for a very long time and be remarkably sustainable for a long time. But usually there is some kind of circuit breaker that will pop them.
I do reiterate the concern I expressed in the article I did on this subject a year ago is that there a 'risk' that in search of higher yielding returns Kiwis will over-expose themselves to one of these bubbles. 
And that could be bad.
Somehow or other we need to stay 'sensible' even as we are attempting to get investment returns that feel meaningful. Will we all be able to manage that?