Gareth Vaughan suggests the attitudes of Reserve Bank Governor Adrian Orr and the big four banks' bosses present at last week's INFINZ conference suggests some interesting times ahead as key issues come to a head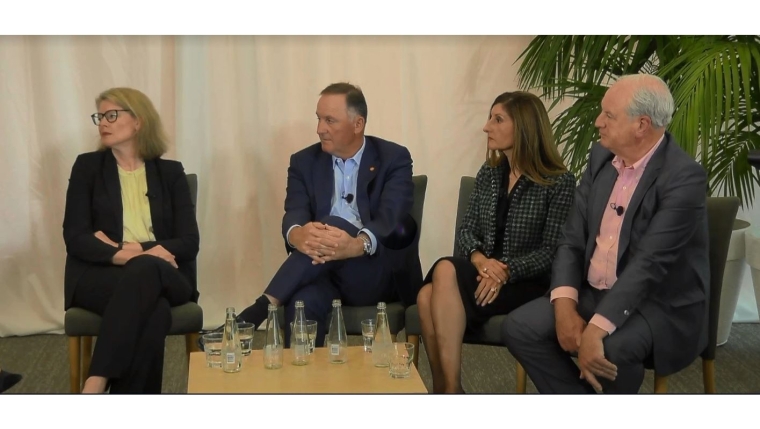 By Gareth Vaughan
Coming towards the end of this unprecedented year, last week's Institute of Finance Professionals New Zealand (INFINZ) virtual conference was illuminating in terms of the light it shed on the current relationship between the country's big banks and their key regulator.
Those following the conference heard from Reserve Bank (RBNZ) Governor Adrian Orr, plus the CEOs of three of the country's big four banks and the Chairman of the other. Orr came across as frustrated and grumpy, and the bank bosses as bolshie. That's quite the cocktail ahead of key issues set to come to a head in coming weeks. When these attitudes are on public display, one does wonder just what is going on behind the scenes.
Orr expressed concerns about the over heating housing market, noting the potential for RBNZ action, and suggesting rather than reining themselves in "the [banking] industry always just wants to have it done to them."
Orr, who appeared alongside Financial Markets Authority CEO Rob Everett, was followed by a panel featuring ASB CEO Vittoria Shortt, BNZ CEO Angela Mentis, Westpac NZ CEO David McLean, and ANZ NZ Chairman and former Prime Minister John Key. 
Key, in particular, had a lot to say. He was concerned about asset bubbles and zombie companies, increased bank capital requirements, and led staunch opposition from the four bank bosses to the possibility of the RBNZ taking the Official Cash Rate (OCR) negative. Key stopped short of saying, Henry II style, "who will rid me of this turbulent Reserve Bank Governor?" But he certainly talked his own book, bluntly saying the cost to banks of higher capital requirements will be passed onto rural borrowers.
Key appeared to have forgotten that the Government he led passed the Non-bank Deposit Takers Act, meaning this sector is now prudentially regulated like banks by the RBNZ. Key suggested there was a danger of the non-bank deposit sector "really growing," and starting "advertising on the internet and Sunday papers and everything else, [offering] higher interest rates under the illusion that they look like a bank when they're really mezzanine finance providers for property developers."
And this was hot on the heels of Orr saying bank executives ought to "think beyond your nose" when it comes to negative interest rates, and wondering if negative rates don't appeal to bank executives because they might impact their bonuses.
All this, remember, is against the backdrop of COVID-19 and a year featuring huge intervention in and support for the economy from the Government and RBNZ. Given their fingers are in almost all the economy's pies, this has flowed directly through to banks. For example, through mortgage deferrals, the wage subsidy scheme, cutting the OCR to a record low of 0.25%, removing restrictions on high loan-to-value ratio (LVRs) home loans, and the large scale asset purchase programme or quantitative easing the Reserve Bank is undertaking. This has all been designed to keep the lights on in the economy and credit/debt flowing against the backdrop of COVID-19 related restrictions, public anxiety, and the grim international scene.
After praise for both the Government and RBNZ from senior bankers for quick and decisive action earlier in the year, the sheen appears to be wearing off the big four banks' views where the RBNZ is concerned. And this ahead of key decisions due in November likely to be centred around the OCR review and Monetary Policy Statement of November 11, and the Financial Stability Report on November 25. Note ahead of those two events ANZ, BNZ and Westpac are all due to release annual financial results, giving them prime opportunities to deliver their key messages via the media.
Detail is expected next month on if, when and how the RBNZ may proceed with a funding for lending programme that would offer cheap loans directly to banks for them to on-loan to borrowers. Any steer on taking the OCR negative will also be eagerly anticipated. Last Friday's weak inflation data bolstered the case for more stimulus to help the RBNZ try to meet its inflation target. But what would this mean for the red hot housing market?
Meanwhile, Key led calls from the bank bosses for the RBNZ to again delay implementing its increases to banks' regulatory capital requirements. Already delayed a year, these are currently set for implementation over seven years from July 2021. However, the RBNZ position on capital appears as staunch as ever, given the regulator used the release of its recent bank stress test results to reiterate its case for bank capital strong enough to withstand a one-in-200-year event.
There should also be news next month on whether the RBNZ's April ban on banks paying dividends and redeeming bond issues "until the economic outlook has sufficiently recovered," will be relaxed or continued. And with the RBNZ Act review rumbling on and the housing market hot, Orr also again raised the possibility of adding a debt-to-income ratio tool to the regulator's macro-prudential toolkit.
Thus there are plenty of key issues coming to a head, and coming to a head soon. One imagines Finance Minister Grant Robertson didn't have too much time basking in the glow of Labour's stunning election victory before having his ear bent by vocal bankers and/or bank regulators.
*This article was first published in our email for paying subscribers. See here for more details and how to subscribe.