David Hargreaves looks to the second half of the year and beyond with a mixture of hope and trepidation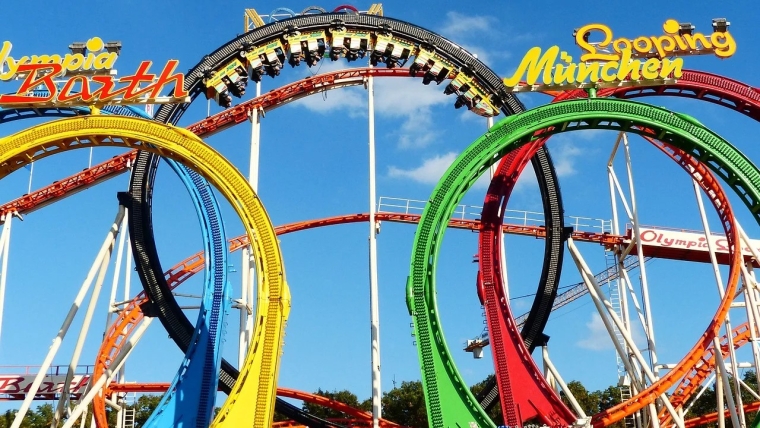 So, here we are, almost halfway through Covid Year Two. How has it been for you?
When we get to some time in June I like to do a half-term temperature check of how things are looking in New Zealand and the world and share my thoughts on this with you.
Last year's 'halfway' piece was published a day after New Zealand went to Alert Level 1 and so everything was 'open' again following the Great Lockdown - with the notable exception of our borders.
It's fascinating to look back just those short 12 months and realise how much has changed. That article in June last year was questioning how successfully we would be able to get get businesses up and running and taking in some money. 
The key thing at that point was whether people would spend. And they have done.
No tidal wave
The key to people being able to spend is that the jobs market has remained incredibly buoyant despite the savaging of the tourism sector. The tidal wave of job losses never eventuated.
It was timely for me to this week receive the New Zealand Institute of Economic Research's latest quarterly consensus forecasts.  These combine the forecasts of various major economists to produce average forecast figures. 
And it's pretty interesting and informative to compare the latest set of forecasts with the forecasts of a year ago, if we look at some of the 'big stuff'.
A year ago economists were forecasting an annual GDP outcome for the year to March 2021 of -9.0%. Ouch. The latest forecast is now suggesting -2.9% and the actual figure may well turn out a bit better than that. 
Then there is unemployment. A year ago the forecast for the unemployment rate at the end of the March quarter 2021 was 8.2%. The ACTUAL figure was 4.7%.
So, we've done a whole lot better than it looked as though we might. And the main reason for that is since the end of the big lockdown New Zealand has mostly been open for business and life has been 'normal', in so far as that's been possible.
We've been buying houses again
In fact, it's been so normal that Kiwis have once again been getting in a lather over houses, with a resultant 30% rise (give or take a few percentage points) in the country's house prices. And we did this one all by ourselves with minimal help from overseas buyers.
There can be no doubt at all that massive house price rises have done much to underpin public confidence and keep Kiwis spending. Also, as I've suggested before, I wonder whether we have in some way previously statistically under-counted just how much Kiwis normally spend when they are out of the country and therefore the amounts of money available to be spent domestically during the no-fly time are maybe greater than expected.
Anyway, it's all gone so much better than anybody had dared to hope.
All eyes now are on whether a mass vaccination programme can be successfully implemented by the end of this year. That's vital. Until that's done we remain vulnerable both health-wise and economically. Until we have some degree of Covid immunity, everything could yet go pear-shaped.
Clouds forming?
Assuming we can achieve wide-scale vaccination and begin to start easing our borders open during next year, how are we looking?
Well, for me, one of the fascinating things about this year and a half of Covid is the way in which one set of dark clouds on the horizon can be replaced by another. 
As we look out at the next six months, twelve months, 18 months, we can see a set of potential problems wholly different in nature to what we were looking at a year ago. 
Will Covid have a sting in the tale yet? Or more to the point, will the way global economies have reacted to Covid carry a sting in the tail?
I'm talking of course about the massive economic stimulus, the money that's been poured in by governments around the world and which has (significant parts of it anyway) been fed into bubbles. There's bubbles everywhere, whether we wish to talk about sharemarkets, property or cryptocurrencies. 
As I never tire of saying, to call something a bubble doesn't mean you think it's going to burst. Demonstrably bubbles can exist for a very long time and can reduce of their own accord without bursting. But the world is very vulnerable right now to another major episode of bubble-bursting.
And the potential catalyst? Inflation.
Yes, that forgotten thing. But, courtesy of the massive disruptions of Covid and global supply problems, there are pricing pressures everywhere.
Central banks remain adamant that these pricing pressures will abate. We can only hope that is the case.
Shock treatment
But wasn't the huge wave of 1970s inflation the result of (oil) supply shocks? Well, it's different now, the central bankers tell us. But is it? We will find out and maybe this time around inflation will yet again prove to be just a phantom as it has in some many recent years.
Worth keeping your eye on though.
You see, if price pressures were to persist, that would necessitate global rises in interest rates. And the combination of higher prices and higher interest rates would inevitably lead money to start flowing from some of those asset bubbles. The reason the money's in those asset bubbles in the first place is largely down to the low interest rates. 
So, if we start to see an outflow of money from various asset classes, well, TROUBLE.
Look, might not happen. But if anything's keeping me awake at night at the moment, that prospect is.
And remember, in this country, we've just added 30% on top of a housing market that was already unaffordable on an international basis.
The wishlist
Looking forward through the rest of this year and beyond then, what do we want and need to happen?
Well, priority number one would be that vaccination programme and moving towards opening up the country again.
Then we've got to hope that the global supply problems settle down and such inflation as we see does prove transitory. We should know the answer to that within the next six to 12 months.
We've got a lot to be thankful for. And hopefully that will continue to be the case. 
And as for any potential dark clouds on the horizon, well, what would life be if we didn't have something to worry about?