David Hargreaves says while it would be lovely to simply bin this year and move straight on to 2021, we may be able to somewhat salvage matters in the second half of 2020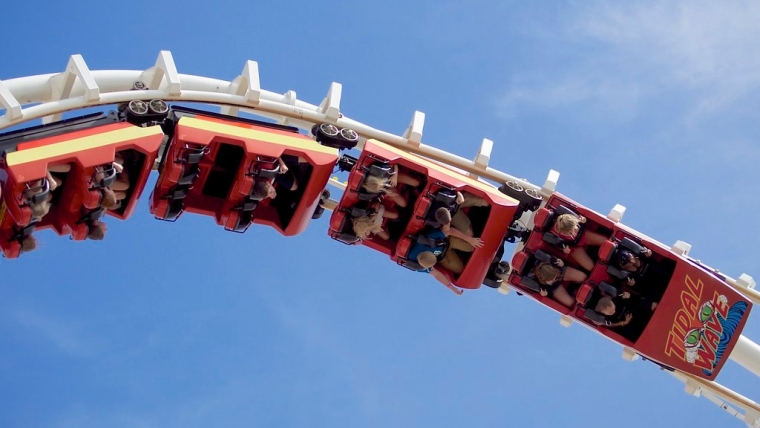 It's one of the great traditions, almost an obligation, among financial writers that at the start of each year we assess the lie of the land and do a 'scene setter' for the year ahead.
Often this involves making all kind of foolish predictions about what the coming months may bring. Yours truly long ago learned the folly of this and settled on a pattern of simply trying to assess what some of the big issues facing us would be and not necessarily predicting at all how things will pan out.
But it is with much mirth I report to you that with the piece I produced at the start of this year I put the headline: "Here's hoping for a 'stable and boring' 2020".
Really. I said that.
Mind you, I also said in the article itself that stable and boring "can in a heartbeat turn to unstable and hair-raising".
As we now close in on the year's halfway point it's probably fair to say 'unstable and hair-raising' sums up much of what's happened so far. 
Is it too much to hope for something a bit more boring and at least vaguely resembling stability in the second half of the year?
Well, it probably is too much to hope for.
We've done well
But having said that, I must say we are right now in a much better position in respect to that hideous virus than I had dared dream two months ago. 
By effectively clearing the slate and heading towards the second six months of the year with (at time of writing) zero virus cases we have at least engineered for ourselves the prospect of making this something of a year of two halves.
A good second half will never make up for the carnage of the first six months but at least we might be able to finish 2020 with reasons to be cautiously optimistic about 2021.
Really it all depends on how bad the damage to the economy was in the early months of the year. And it will be a while before we can truly get a hard measure on that.
The lockdown was in some ways like a very deep earthquake that rattled our foundations. We now need to examine the foundations and see how bad the structural damage is.
As I referenced in an opine last week a big part of all this will be how bad the unemployment level gets. That in part will be determined by how much people now get out and spend - or possibly they don't, because they are er...worried about losing their jobs. Vicious circle I think they call it.
Our move to Level 1 is in effect a moment of truth. 
No excuses now
There's nowhere to hide. The economy is now as open as it can be for now. In other words, for businesses that have been gradually opening their doors again post-lockdown, the coming weeks are now going to be as good as it gets in the near term. There's no Government handbrake any more. No excuse, if you will. If the money doesn't start coming in the door now then it's probably not going to. Or not quickly enough.
And as we see the inevitable post-lockdown pent-up spending demand fizzle (and signs are that's already happening or maybe even happened) then so we move into a period when some businesses will have to make the decision on whether they can battle on through or perhaps have to give it away.
There's another factor at play that we will see, I'm sure, over the next six months too.
Some industries - and retailing would be an obvious one - have already been undergoing structural change, but still facing the need for more. If we talk about retailing specifically, it's seemed to me that the cracks have been papered over for some time by our burgeoning inbound international tourism. Now the tourists are gone with no date set for their return. 
And also, the lockdown and its closure of the shops may well have convinced even the confirmed tyre kickers among us (people who physically like to shop) that online will do. 
Therefore the reckoning that was coming for the retail sector may be accelerated.
Tough timing
Which is unfortunate. Ideally if a part of the economy is undergoing structural change that sees jobs being lost the hope is that other parts of the economy - and perhaps new and growing industries - will take up the slack.
We have no such luck at the moment - with the economy at large having been dealt such a big blow to the solar plexus. 
Another factor, as other commentators have noted, is the extent to which some businesses and sectors may use the pandemic as effectively 'cover' to carry out restructuring and downsizing that they may have already planned or were at least contemplating. Indeed, there's definitely been signs of that already and so therefore there's no reason to believe we won't see more of it over the rest of this year too.
So, the next six months won't be stable and won't be boring. 
Having gone down the track of seeking to eliminate the virus and having, let's face it, done such a great job so far, the absolute imperative is that we now keep it under control. Our chosen path has in effect been to wilfully wreck the economy in order that we might be able to restart and get it up running earlier and more strongly than would be the case if we had instead had a big virus outbreak and a super-stressed health system.
Keep it going
If we can keep the economy up and running with as few restrictions as possible for the rest of the year it is then all up to us to see how well the economy can recover. And that's obviously a big question mark when tourism in large part can be expected to remain missing in action.
However. We were, and we are, better placed than many countries.
With the chance now of running a relatively unencumbered economy through to the end of the year we do have the possibility of ending the year in better shape than might have seemed likely three months ago.
And that would be a cause for some satisfaction in what has been, let's face it a nasty old year.
Stable and boring we won't get. I would settle for defiantly resilient.