The Reserve Bank's announcement of new more punitive measures against the housing market takes some pressure off it to be the first cab off the rank in terms of hiking interest rates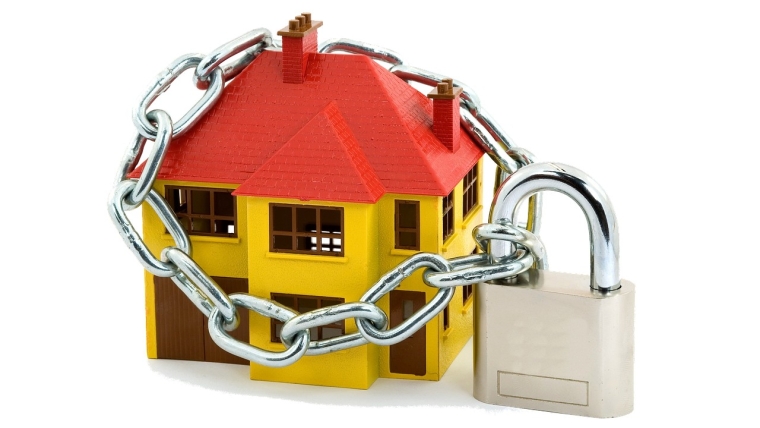 The Reserve Bank's next interest rate review on August 18 SHOULD NOT have been all about houses. But it was probably going to be.
And while it will still be surprising if New Zealand's Number 1 Obsession doesn't get referenced in both the upcoming Monetary Policy Statement (MPS) and accompanying media conference, the fact is the RBNZ has taken some heat off itself by unloading some goodies from its 'macro-prudential toolkit' against the housing juggernaut 15 days ahead of the MPS release.
I will say this one more time, because it probably always bears saying: Interest rates are a monetary policy issue, while housing is a financial stability issue. Yes, they are separate. The RBNZ often struggles to be able to make that differentiation with people. Additionally there is the errant idea out there that the RBNZ aims to bring house prices down. Not its job.
Okay, but rising house prices do bother the RBNZ a lot if they are driving people to make risky looking decisions and gearing themselves up to the gills with debt. Er, which as it happens, would be about where we are now. That's a financial stability risk, you see. 
However...
After everything I've just said, when push comes to shove, nothing will do a finer job of directing a jet of ice cold water into the midships area of the housing market than a dose of rising interest rates. For example, the RBNZ cites the success of the original introduction of the loan to value ratio (LVR) limits in late 2013 with taking steam out of the market then. 
Hikes DO work
Hindsight I think would suggest the FOUR erroneous (and later reversed) interest rate hikes made by the RBNZ in early and mid-2014 might have had more than a little to do with it. Yes, that's right, the chief monetary policy weapon is not half bad when aimed at financial stability problems either - in certain circumstances.
And, undoubtedly, we are in those 'certain circumstances' at the moment. 
The RBNZ dropped the Official Cash Rate to an emergency level of 0.25% in March 2020 as Covid started to really bite. And these abnormally low interest rates have poured petrol on the housing market. 
The 'financial stability' heavy artillery was brought out. The LVRs, removed last year, came back in and 40% deposits for investors were reinstated. The Government had a go, with its March package including the seemingly nuclear option of removing interest deductibility for tax purposes for investors.  
"Is that all you've got?" The housing market said, before proceeding on its merry, rampant, way.
The RBNZ had forecast that for the September quarter - IE the one we are in - house price inflation would be just 0.2%. Ain't going to happen. Things still seem to be roaring along at around +30% annual pace.
Decisions, decisions...
So, there we were going to be, come the August 18 RBNZ decision time and it was all going to be a bit murky, to say the least.
Major bank economists have already decided, on the back of strong economic data, such as the scorching June inflation figures, that the RBNZ will raise the OCR on August 18.
---
Support us AND go ad-free! Find out how.
---
But it's not as straight forward as the economists would have us believe. If we hike we would be a world leader in raising rates. Australia is not talking about rate rises till 2024. We would be going alone. Now, I'm sure that wouldn't necessarily stop the RBNZ moving now, but it would be a brave call. And remember, we are just one super-infectious, super-spreader away from another Covid lockdown. And that would be an instant game changer as has been seen in Australia.
I don't think right now that the RBNZ has decided to hike rates this month. It will feel the pressure. It won't want to start a rates hiking cycle and then reverse it - as it might have to do if things go against us globally, or if we do have the dreaded new Covid outbreak.
We are a tiny country and we can't pretend we can operate in isolation. Even if we feel pretty isolated at the moment.
The labour market figures out on Wednesday (August 4) are hugely important. If it looks as though we really are close to full employment, and if there's emerging wage increase pressure, this will provide a further twin push towards a rate rise. 
Then, as I keep stressing, don't forget about the RBNZ's own Survey of Expectations out on August 12. It pays a lot of attention to this. The last of these surveys, out in May, had an expectation of two-year-out inflation of 2.05% - just above the 2% level the RBNZ explicitly targets. If this time around that two-year figure has jumped well above 2% (and I suspect it will have) then that's possibly the final push for the RBNZ.
Wait and see?
But, still, the RBNZ might, under all the circumstance want to wait just a little bit longer anyway, given the choice.
Which is where I think the central bank has been savvy by getting these macro-prudential measures under way against the housing market this week. 
There's two parts to that.
First, if it DOES decide to hike rates it can say it has done so clearly based on inflationary pressures it sees - NOT to dampen the housing market per se.
Second, if the decision is to hold fire this month, the bank can ward off any criticism coming its way about the housing market by pointing to the fresh LVR and debt-to-income moves.
In other words it just makes life a little less complicated. A little. But goodness me, it is complicated enough.