The RBNZ appears to have run out of live ammo to tackle the housing market right now. But David Hargreaves argues that with the housing market, it is the years ahead we need to be worrying about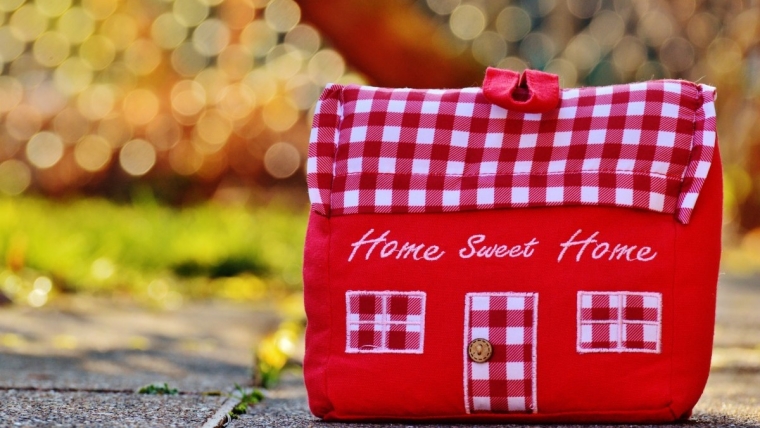 The Reserve Bank is looking suspiciously like it is running out of ammo as it faces up yet again to a stampeding house market.
That's the conclusion I draw, anyway, from having a glance at the RBNZ's consultation document released last week, which outlines the central banks plans to tighten the loan-to-value ratio (LVR) restrictions. 
Our central bank has been here before.
In 2016 as the market got its third or was it fourth wind, the RBNZ didn't appear then to have options. In what looked like desperation it launched a salvo against the housing investors, forcing them to have 40% deposits. It worked. The housing beast backed off.
The same but different
Assuming the latest proposals from the RBNZ go ahead as it intends, the LVR settings will be exactly the same as they were after the mid-2016 changes. That is, investors will have to find 40% deposits, while in terms of owner-occupiers, the banks will be limited to advancing no more than 10% of new lending for mortgages that make up more than 80% of the value of the property. 
It's the latter part of that sentence that is the change. The so-called 'speed limit' for lending to owner-occupiers  is being cut from 20% to the new 10% setting. And 10% of course is what the limit was set at when the LVRs were first introduced by the RBNZ in 2013. 
The big difference this year in comparison with 2016 though is that the 40% deposit rule for investors - which made such an impact in 2016 - is ALREADY in place from earlier in the year. And while it has for sure caused investors to back off, owner-occupiers have happily taken up any suggestion of slack in the market. And the market has kept roaring.
Remember also, that back in March we had the Government's housing package, which included the nuclear option of removing tax deductibility on interest expenses for investors, and an increase in the period covered by the 'bright line test' - the capital gains tax that dare not speak its name - to 10 years from five.
So the heavy artillery had already been unleashed and I would summarise the impact thus far as having brought the market down from a fast boil to a vigorous simmer.
As I've already opined, I actually think it's very likely the vast majority of first home buyers looking for mortgages WILL be able to get them once the new, tightened LVR rules are in place, for the reasons explained in that article, that I won't labour over again.
New weapon
So, the RBNZ's out of ammo. Time for a new choice of weapon. Well, right, the RBNZ is now going to be able to get the long sought after debt-to-income measure. That will make a difference, but we probably won't see it till at the earliest the second quarter of next year.
Which in the meantime leaves higher interest rates - the weapon that is targeted at inflation but which also works remarkably well against the house market. The banks have already been putting in some lifting in that regard and the RBNZ was all set to come to the party with a hike in the Official Cash Rate before Auckland decided to have a Covid outbreak of the Delta variety.
If the RBNZ does go ahead with an OCR hike before the end of the year - and it has two more chances to do so, in October and November - then that should begin to have a dampening impact.
As I look around me at the moment though, I see an oddly defiant mood. There appears now a view that the housing market has somehow transcended everything. No rules apply to it any longer. Just keep buying. The prices will keep going up. They will never fall.
I think the 30% price rise we've seen in the past year will in future be viewed as a pivotal moment. I think it means everything. Just don't ask me what exactly. I think we'll have to wait several years and maybe more than that to truly find out.
It's years into the future we need to worry about
The Reserve Bank, having been utterly wrong in expectation that house price growth would evaporate in the second half of this year has now bravely, and with more than a suggestion of jawboning intent, forecast actual house price falls beginning from the end of next year.
To be honest, I don't think it's this year or next year we have to be worried about.
Somebody, and it needs much more talented government than we've had, needs to properly take the housing issue in hand and really think about where we want to be in 10, 20, 30 and more years' time.
The real problem we have is that the perceived route to riches for New Zealanders, THE investment of choice, is houses. But houses are also means of shelter.
So, people seeking shelter are put in auction rooms with people seeking to get rich. One person's necessity is another persons means of investment income.
People who simply want a roof over their heads are therefore cast into what is effectively a sharemarket for houses.
Our housing sharemarket
Until we can find some artful way of separating this, of stopping our housing market being like a sharemarket - with investors clambering over each other - then we've got a problem.  
One hears various suggestions of what might happen in the housing market. That there might be a collapse in house prices. That there might be a long drawn out period of little or no price growth, that will enable wage growth to 'catch up'.
I would suggest another possibility. What if once the Covid curse does start to recede in the background we have a government that again opens the floodgates for uncontrolled migration? And maybe this time the target is well-heeled ($10 million in the bank or don't bother asking) investor types who can easily afford to splash for mansions and land?
In such an instance the social inequity that we are already watching rapidly develop in this country would explode. With what consequences?
Priced out of our own country?
Do we want to start pricing our own people out of our own country? It could be done you know.
That 30% house price rise in the past year has given us a big problem. And it won't be fixed overnight. And we shouldn't be focusing efforts in the next year or so.
This is a long term problem we now have. And it really boils down to what sort of country we want this to be in 10, 20, 30 years and beyond. I don't profess to have the answers. But we really do need the discussion. And make an earnest attempt to find some answers.