David Hargreaves looks at some of the issues ahead - particularly for first home buyers - as the Reserve Bank mulls tighter lending rules by October this year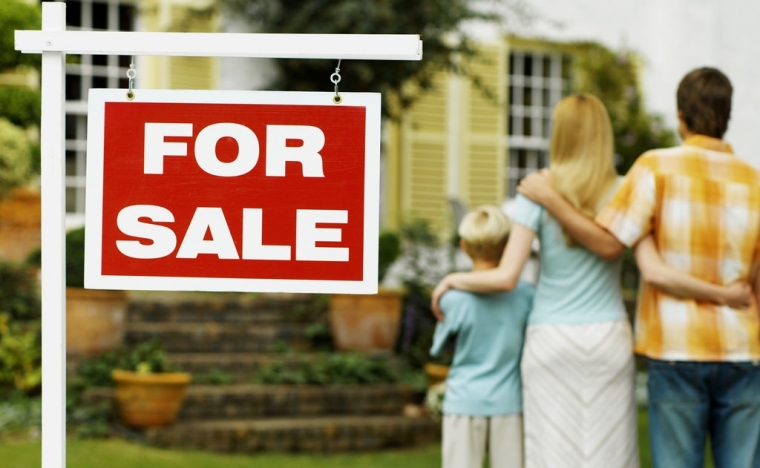 Okay, so those first home buyers. What to do?  All the FHBs out there could be justified in feeling as if they are trying to climb up a ramp, and the ramp is getting more steep, because someone is increasing the gradient on the ramp as they try to go up it, thus making it harder and harder for them.
And the 'ramp' of course is what the wannabe FHBs first have to scramble up if they then want to get on the 'ladder' - as owning a house has become increasingly known. 
Just when the FHBs might have felt things were starting to go their way, with investors being clamped down on, the Reserve Bank (RBNZ) has said it plans to tighten lending rules from October of this year.
Assuming that all does happen, (and I'm writing this as community Covid issues are still developing here, so many bets could yet be off), then much focus will go on the FHBs.
The RBNZ is proposing to, in part, take the loan-to-value ratio (LVR) rules back to their starting point in October 2013.
At that time the banks were given a 'speed limit' of 10% - meaning that only 10% of their new lending could be for high LVR mortgages. And for the purposes of the calculation, high LVR meant loans greater than 80% of the value of the property. (Or to swing it round, it meant buyers with deposits of less than 20%).
That was a pretty tight limit, and it had an impact.
At the moment, the 'speed limit' is double what it was then. It is 20% now. 
So, it is being halved. That sounds on the face of it like it could be a bit lethal for the FHBs, but will it be?
The first iteration of the LVR rules included, as explained above, a blanket rule for the banks of no more than 10% high LVR lending - to anybody. So, no differentiation was made between the different buyer types, IE the FHBs, other owner-occupiers and investors.
There was much outcry that the rules naturally disadvantaged the FHBs - since they, by nature of trying to get a deposit together without any housing collateral, were, well, at a disadvantage.
A detailed review the RBNZ subsequently undertook on the LVRs, and which was published in 2019, revealed that the initial iteration of the LVRs had indeed "disproportionately restricted" purchases of houses by first home buyers.
The clock has NOT turned back
Well, so, what's going to happen now? Will it be the same? FHBs completely frozen out?
Actually, I think there's some hopeful grounds to believe maybe not.
The RBNZ is tightening the LVR rules, but it is not exactly turning back the clock.
The big difference is that we now have the LVR policy that was first introduced successfully in 2016 in place. Yep, that's right, this includes the 40% deposit rule for investors.
Where in the immediately post 2013 LVR era the investors could happily just outbid the FHBs it won't be as easy now.
So, I think the FHBs possibly have some reason for hope that their share of the monthly mortgage advances, which as of June was 19.3% can at least be kept somewhat higher than in the early days of the LVRs when it sank below 10%. And not coincidentally, the investors' share of the market at times in the mid-2010s hit 35%. In June that share fell to under 17% as the reimposition of tighter deposit rules has hit.
Having a detailed look at the latest (June) borrowing figures for the FHB grouping shows that in the month they borrowed $1.649 billion. Of this, $621 million (37.7%) was for loans where the deposit was less than 20%.
They need the high LVR loans
So, the above figures tell you how dependent the FHBs are on being able to borrow at high LVRs.
All of this was out of a total borrowed in June of $8.526 billion.
In the month of June the 'other owner-occupiers' borrowed $5.365 billion. Of this, just $188 million was high LVR borrowing, so, a much smaller proportion than going to FHBs. Some of the owner-occupier borrowing will have investment property as collateral, in fact quite a bit.
So, this needs breaking out.
The total of borrowed money in June that either wasn't for investors or didn't include investment property collateral was $5.683 billion.
Okay, so the total of high LVR borrowing in the month ($621 million for the FHBs, plus $188 million for other owner-occupiers) was $809 million, which on a 'raw' basis makes up a bit over 14% of banks' total new lending in the month that DIDN'T either go to investors or include investment property collateral. So, in other words just over 14% of the figure of $5.683 billion.
Right, now remember that from October this figure/percentage will need to be under 10%.
But of course some types of borrowing are 'exempt'.
The high LVR amount will have to come down
If we take borrowing that was exempt from the LVR rules off that $809 million figure (and exemptions are offered for things like new builds) then we remove some $180 million of exempt borrowing.
After we've removed that figure, it leaves us with a high LVR percentage of the borrowing of 11.4%. 
Now, that's not 10% is it?
So, that figure is going to need to come down.
And we know from prior experience the banks like to leave a bit of leeway so they don't inadvertently breach the rules. In reality then what you might see is banks aiming for a figure of more like 7% or 8% of high LVR lending.
If we were to say the banks would aim for 8%, then based on a figure of around $5.5 billion lending not involving investment property, this would give the banks room to lend about $450 million on high LVRs - before exemptions are applied.
The RBNZ figures don't break out the exemptions in terms of lender category. But if most of those $180 million of exemptions in June were applied to FHBs - and I would suspect they probably were, then certainly we could be looking at FHBs still being able to borrow $550-600 million of high LVR mortgages a month. So, maybe, just maybe, not really much change.
The non-FHB buyers can actually help
But, perhaps ironically, this logic would depend on other non-FHB owner-occupier buyers remaining strong in the market and continuing to soak up large quantities of low LVR loans.
Because, of course, if the overall total of bank lending drops, then so the amount of available high LVR money drops. For example if banks were only to lend $3 billion for non investment-related loans in a month, applying our notional 8% high LVR figure again would leave just $240 million for high LVR lending. And the FHBs would be fighting for their share of that.
And if the demand from the FHBs stayed at current levels that would be a problem.
However, the other unknown at the moment is the extent to which the current wave of FHB buying represents the release of pent up demand from previous years. And maybe we will see this tail off of its own accord in coming months.
Either way, we will find out when the new rules are applied.
And if the FHBs do get squeezed out, we will know about it.
*This article was first published in our email for paying subscribers early on Friday morning. See here for more details and how to subscribe.