Rising wholesale money costs are pressing banks to raise rates, but the pace of the rises vary among institutions. That means exploitable advantages are available for borrowers who need to fix now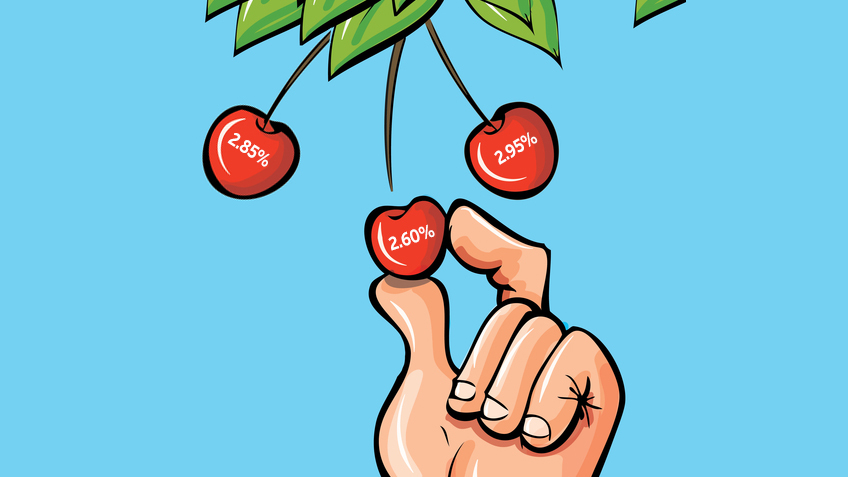 Another week has gone by and despite Auckland's Level 3 lockdown, houses are selling as the spring real estate season kicks into gear.
This is the time banks typically launch attractive 'specials' but this year they are doing it in a rising money-cost market.
Two challenger banks have raised rates across their respective rate cards, rejigging the differences between institutions. The key one to watch is the size of the margin between the main banks and the challengers. More here.
But there remains an intriguing advantage for ANZ among the main banks. ASB has pushed the boat out earlier and further, but ANZ has not really gone with them. That means that ANZ has a 25 basis points to 35 basis points rate advantage over the other four big lenders at the key one year fixed level, and a 15-25 bps rate advantage over these same others for the key two year fixed level.
It is unusual for the largest home loan lender to have such a large rate advantage over rivals like ASB, BNZ, Kiwibank and Westpac. Something will give at some point.
Now HSBC and ICBC have moved rates up Tuesday.
What is notable about the hikes from both these banks is that they close up the advantages they had against ANZ, and that suggests the rising wholesale costs are very much constraining their room to manoeuvre.
And this is despite overall bank reluctance to take up the Reserve Bank Funding for Lending option. So far only $6 billion of the $28 bln the RBNZ allocated for the programme has been taken up. The cost to a bank is the Official Cash Rate, for a term of three years. The reluctance may be because the OCR is expected to rise sharply from its current 0.25%, and starting in early October.
In the overall mortgage market, the following anomalies seems exploitable by borrowers:
- for a one year fixed term, Heartland Bank's 2.15% looks unusually attractive for those who can qualify. Otherwise, ANZ's 2.60% looks attractive even against most challenger banks.
- for a two year fixed term, again it is Heartland, but there are still other banks with under 3% offers and that still includes ANZ.
- at the long end of five years fixed, there are still banks under 4%, including BNZ, but even lower are SBS Bank, Bank of China, and HSBC.
One useful way to make sense of these changed home loan rates is to use our full-function mortgage calculators. (Term deposit rates can be assessed using this calculator). (Our calculators are all back running now.)
And if you already have a fixed term mortgage that is not up for renewal at this time, our break fee calculator may help you assess your options. But break fees should be minimal in a rising market.
Here is the updated snapshot of the lowest advertised fixed-term mortgage rates on offer from the key retail banks at the moment.
Fixed, below 80% LVR
6 mths
  1 yr  
18 mth
 2 yrs 
 3 yrs 
4 yrs
 5 yrs 

as at September 28, 2021

%
%
%
%
%
%
%
 
 
 
 
 
 
 
 
ANZ
3.39
2.60
2.85
2.99
3.40

4.29

4.59

3.55
2.85
3.09
3.25
3.55
3.99
4.29
3.55

2.85

3.09

3.25

3.55
3.99
3.99
3.55
2.95
 
3.15
3.49
3.89
4.19
3.29
2.85
3.09
3.25
3.49
3.99
4.29
 
 
 
 
 
 
 
 
Bank of China 
3.45
2.45
2.65
2.85
2.99
3.65
3.95
China Construction Bank
2.65
2.65
2.65
2.85
3.25
3.55
3.99
Co-operative Bank

(*FHB only)

2.85
2.65*
3.09
3.25
3.49
3.99
4.29
Heartland Bank
 
2.15
 
2.45
2.65
 
 
HSBC
2.89
2.69


+0.29

2.89


+0.24

3.09


+0.30

3.29


+0.30

3.59


+0.20

3.84


+0.15

ICBC 
2.85
2.45


+0.10

2.65
2.85


+0.10

3.15


+0.10

3.65


+0.20

3.95


+0.20

 

(*FHB only)

2.79
1.99*
2.69
2.89
3.09
3.49
3.79

 

2.89
2.55
2.79
2.95
3.25
3.69
3.99