ANZ economists 'wouldn't be surprised' to see RBNZ announce debt-to-income measures soon though believe the central bank may struggle to sell the idea politically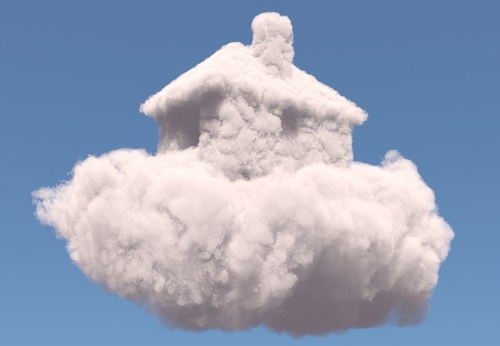 Economists at the country's largest bank think the Reserve Bank could make a move on debt-to-income ratios within three months in an attempt to dampen the housing market.
In their weekly Market Focus, the ANZ economists say it is "a question of when, not if, the RBNZ will implement additional macro-prudential measures targeting the housing market".
"While we have learned over the past couple of years that these measures are not the most optimal policy outcome – they are distortionary, their effects are often temporary and they are far less powerful than the RBNZ's traditional interest rate lever – the RBNZ looks set to take another crack via prudential means anyway," they said.
In last week's six-monthly Financial Stability Review, the Reserve Bank stated that risks to financial stability from the housing market had increased, but it stopped short of announcing new measures against the housing market. However, in the press conference following the release of the report both the RBNZ Governor Graeme Wheeler and his deputy Grant Spencer gave very strong indications the central bank was looking at debt-to-income ratios. Such ratios have already been given a strong tick by Treasury as a potential policy response to the house market.
"The rhetoric from the RBNZ appears pretty clear; something is coming at some stage," the ANZ economists said.
"All options appear to be on the table, but the way the RBNZ talked about debt-to-income ratios, a limit of that description looks a likely contender.
"We also don't think we'll have to wait too long to find out.
"Something within the next three months wouldn't surprise us, though it may be a struggle to sell it politically as there will be concern over the impact on first home buyers."
Further action 'inevitable'
ASB economists, however, while seeing further action from the RBNZ as "inevitable - and the next few months of housing market data are likely to confirm this", are looking first at the likelihood of more tightening of loan-to-value ratios in Auckland.
"...What is interesting is that any tightening of loan-to-value ratio (LVR) restrictions is likely to be confined to Auckland, as the RBNZ has a rather sanguine view on the rise in house prices outside of Auckland," ASB senior economist Jane Turner said. 
"The RBNZ is confident that a supply response to increased regional demand would not be as hamstrung as we have seen in Auckland.  Indeed – the RBNZ cited Tauranga's per capita consent issuance is twice that of Auckland's!  By implication, nationwide investor LVR measures may not be on the cards.
"The RBNZ will also continue exploring loan-to-income (LTI) ratios, but the time frame for implementing these is much longer," Turner said.
The ANZ economists said the housing market was "once more a run-away train, and strength is now far broader than it has been in the past few years".
"The latest April REINZ data showed annual sales growth running in excess of 20% in nine of 12 regions. While we agree with the RBNZ that regional housing markets don't present the same financial stability risks that Auckland does, price growth is taking them into that territory. What's more, Auckland house prices are rising again, with the stratified measure up 6% in the past two months alone, and back to all-time highs."
The ANZ economists said that interest rates were still falling, with the "effective mortgage rate" yet to fully reflect previous monetary policy loosening. "Together with expected further OCR cuts, we estimate there is another circa 35bps of easing still in the pipeline out to the middle of next year."
They also said that debt levels were high and speculative behaviour was now clearer to see.
"While household debt-servicing burdens are sitting only slightly above average levels given historically low interest rates, the household debt-to-income ratio (162%) is already at all-time highs and rising.
"Debt servicing only looks okay because interest rates are so low; it wouldn't take much to change that via even small movements in rates. Investors are accounting for a growing share of both new lending and housing sales turnover. And for the first time that we can recall, the RBNZ is now acknowledging risks stemming from 'the high share of new housing lending being undertaken on interest-only terms or at high debt-to-income multiples'. The share of interest-only lending for new investor and owner-occupied borrowing is over 50% and 30% respectively."
The ANZ economists said that housing supply is responding, "but it is slow going".
'Projects are being canned'
"Most worryingly, escalating capacity constraints and cost inflation mean we are hearing stories that projects are being canned because they are no longer viable."
They have looked at some of the long-run drivers of household debt, and "unsurprisingly", house prices feature heavily.
"Over time, median house prices to income and household debt to income ratios converge to a roughly one-for-one relationship. Other significant drivers include interest rates (negatively of course), the share of the working age population that is employed (as a proxy for income expectations and job security), and the share of the population aged between 34 and 54 (the mortgage-heavy demographic).
"These drivers suggest that the household debt to income ratio will rise further," the economists say.
"It's a vicious circle where house prices move up requiring more credit to be taken on board, and credit in turn pushes house prices up further. That's the basic credit-accelerator model that was apparent pre-GFC. But on top of this, interest rates are still falling and the labour market is performing well, providing confidence for households to run with more debt on their balance sheet.
"The main factor working in the opposite direction is demographics, with the share of the population in prime "debt-leveraging age" now falling (it is down from close to 30% of the total in 2007 to 26% now, and it should continue falling as the population ages).
'The rubber band is getting tighter'
"This of course tells us very little to nothing about the sustainable ratio of debt to income. But we suspect that rubber-band is getting tighter by the day, which highlights a growing vulnerability for the economy."
The ANZ economists have already pulled back on their expectations of when the next RBNZ cut to the Official Cash Rate will be. Having earlier expected the next cut at the June 9 OCR review, they've now pushed that expectation back to August (with odds at around 60%). Given global risks they still see the OCR getting to a low of 1.75%, but now not until 2017.
"We still see the OCR heading lower, but further down the track than June; it doesn't pass the smell test to be upping the ante on housing and pouring petrol on the fire at the same time," they said.
ASB's Turner said a delay in introducing further housing measures may continue to temper the RBNZ's willingness to cut the OCR much further. 
"We still expect the RBNZ to cut the OCR in June and August, but the risk remains that OCR cuts come at a slower pace.  The weaker [New Zealand dollar] has, at the margin, also taken away some of the urgency to cut."
Inflation expectations important
Turner said the result of the RBNZ's latest survey of expectations due out on Tuesday this week would be an important decider for the June Monetary Policy Statement.   "We expect that inflation expectations will remain steady, at uncomfortably low levels."
She said last week's retail sales report also highlighted why further rate cuts are needed. 
"At face value, 0.8% quarterly growth in volumes may seem pretty robust.  However, once accounting for the strong growth in population, strength in tourism and the building boom which is taking place, it's a moderate lift. 
"Furthermore, these are the sectors which are supposed to be driving an increase in the rate of economic growth.  However, momentum in retail sales has actually slowed from the growth achieved over mid-2014 to mid-2015. Growth is slowing, and per-capita demand remains weak. 
"This will not be sufficient to drive the lift in inflation pressures the RBNZ needs to achieve its target."