Fonterra's recently revised milk price forecast is under pressure after global dairy prices sank a further 7.4%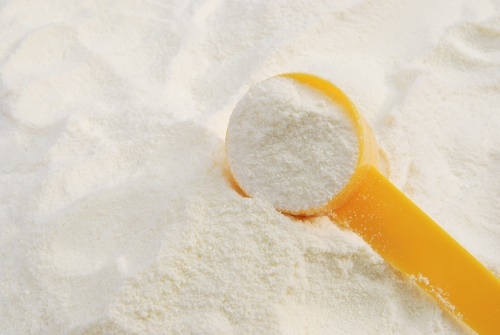 By David Hargreaves
Fonterra's under yet more pressure with its milk price forecast for the current season after global dairy prices fell again - and by more than expected - overnight.
Futures trading had suggested another fall was likely in the latest GlobalDairyTrade auction. But in the event the 7.4% drop in the GDT Index was more sharp than had been indicated, with weakness across the range of products.
The key Wholemilk Powder (WMP) price retreated a further 10.4% to an average US$1942 per metric tonne. WMP prices have dropped by 15% since the start of the year - at a time when Fonterra had been hoping for them to pick up.
Of great concern would be the fact that longer-dated WMP contracts were particularly weak, with both the June and July delivery contracts shedding 13% in the latest auction. The longer dated contracts tend to be a good pointer toward future direction of prices.
The latest auction outcome must now start to raise the spectre of a third consecutive poor season (IE next season) for farmers.
The WMP price is now some 30.9% below where it was in October 2015 after there had been a sharp rally following an early August trough in the WMP price of just US$1590/MT. The current price is still some 22.8% higher in American dollars than that lowpoint, while for comparative purposes, it is worth throwing in that in August the NZ dollar was worth about US65.5c versus around US64.8c today.
The dairy giant last week pared back its forecast milk price for farmers this season to $4.15 per kilogram of milk solids from the previous estimate of $4.60. But even this lower forecast now starts to come under threat from the continued slide on the global markets. See here for the full dairy payout history.
AgriHQ dairy analyst Susan Kilsby conceded that the GDT prices had been "even weaker than the market expected".
"Dairy commodity markets remain very bearish as the global milk supply exceeds demand for dairy products. European milk production continues to expand, particularly in Ireland, the Netherlands and Germany.
"It is unlikely we will see a recovery in the markets until late 2016," she said.
ANZ senior economist Mark Smith said the price action at the auction was weak, with the upward sloping curve for WMP "now no longer evident".
"At this stage it is difficult to see an imminent turnaround in prices and it places pressure on Fonterra's (already downwardly revised) milk price for 2015/16 and will weigh heavily on the opening milk price forecast for 2016/17," he said.
ASB rural economist Nathan Penny said ASB economists had now lifted their milk production forecast for this season to 3% below last season from their previous view of 6% below.
"Earlier fears of a summer drought, owing to the strong El Niño weather pattern, have largely receded. With shock-effect of an El Niño drought largely removed, the risk is that global production may hold higher for longer than previously thought," he said.
"As a result, we place this season's and next season's milk price forecasts under review."
Penny said ASB was sticking with its 2015/16 milk price forecast of $4.10/kg "for now".
"However, the ongoing price weakness increases the downside risks to this forecast and next season's as well.
"...Meanwhile, this result reinforces our [Official Cash Rate] view; we expect two further cuts in June and August this year, taking the OCR down to 2% from 2.5% currently."
Westpac senior economist Anne Boniface said the latest GDT auction had introduced some downside risk to Westpac's "freshly minted" $4.20 farm gate milk price forecast for this year.
"But perhaps even more importantly, it also throws our $5.20 milk price forecast for 2016/17 season firmly into the spotlight. While there is plenty of water to go under the bridge between now and the end of next season, our 2016/17 farm gate milk price forecast assumes WMP prices average around $2400/tonne. But with WMP prices just $1952/tonne after last night's auction, these levels currently look some way off."