Prices of dairy products advance again after a surprising fall in the last auction; ANZ raises its milk forecast price for the season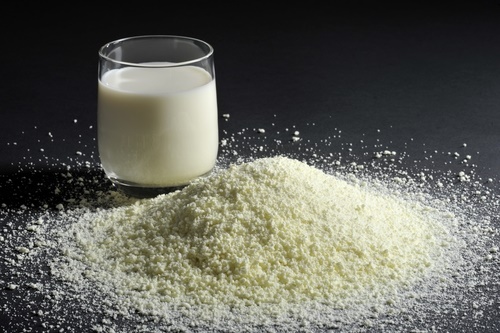 By David Hargreaves
Dairy prices lifted slightly in the overnight GlobalDairyTrade auction, going some way toward reversing the disappointing drop in overall prices at the auction two weeks ago.
Five of the eight product categories traded saw prices increases last night, with the key whole milk powder price gaining 2.9% to an average of US$2,760 per metric tonne. This somewhat unwound the 3.8% drop in WMP prices at the last auction, but the latest average price is still a little below the US$2,782 achieved two auctions ago.
Of note though, was the fact that longer dated contracts - for later delivery of the product - saw the biggest gains. The February through to April 2017 contracts all saw gains in excess of 5% in price. This suggests some future demand and confidence in future pricing levels.
Across the whole range of dairy products,  prices overall, as measured by the GDT Index, were 1.4% higher in the latest auction.
These results - pointing to some consolidation in prices at around current levels, were sufficient to convince ANZ economists to raise their forecast milk price for the season to
ANZ agri economist Con Williams said the current prices being achieved at auction supported the view that a milk price around the $5.25-$5.50/kg MS mark should be achievable in 2016/17.
"So this is our revised forecast, which is up from $4.75-$5.00/kg MS – a view we had held since early 2016."
On September 21 Fonterra increased its 2016/17 forecast Farmgate Milk Price by 50 cents to $5.25 per kgMS on the back of the recent global price gains. When combined with the forecast earnings per share range for the 2017 financial year of 50c to 60c, the total payout available to farmers in the current season is forecast to be $5.75 to $5.85 before retentions.
Westpac economists have today raised their forecast milk price to $5.30 from $5, while ASB economists have maintained their longstanding forecast of a $6 price.
ANZ's Williams said that while last night's auction result perhaps disappointed versus expectations of a larger rise after a reduction in WMP supply, there were other positives.
"One was a steepening in the WMP curve suggesting there remains buyer interest after the Chinese free-trade window shuts. How much will depend on how supply dynamics evolve.
"With the catalyst for lower GDT supply being wet weather conditions in the Waikato, it appears buyers are prepared to take a wait and see approach for now.
"Our feeling is that things will improve as temperatures heat up, but GDT supply will remain restricted due to low inventory levels providing Fonterra with flexibility. Offshore will be interesting, with lower European and Australian production set to continue through to Q1, but stronger US supply potentially providing an offset."