Further weakness in the latest global dairy auction has prompted economists to drop their forecast milk price from $6.75 to as low as $6.30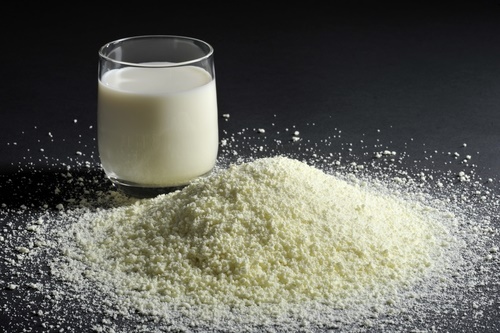 By David Hargreaves
Another weak performance in the latest GlobalDairyTrade auction has prompted some economists to cut their forecast milk prices for the current season.
Economists at ANZ and BNZ were previously in line with the official Fonterra forecast, which is for a price of $6.75 per kilogramme of milk solids.
But not now.
ANZ's now forecasting between $6.25 and $6.50, while BNZ economists are picking $6.30. However, the long-time economist bulls at the ASB are retaining their pick of $6.75 and believe that global dairy prices will rise again before the end of the year. Westpac economists though, who are currently forecasting a $6.50 milk price, are now seeing some downside risk to that.
All this follows the latest dairy auction, which saw overall prices slip a further 1% and the key Whole Milk Powder price fall 0.5% to now be just above the US$3,000 per metric tonne mark.
Overall prices as measured by the GDT Index are down 4.6% since May, while WMP prices are down 9% in the same period.
BNZ senior economist Doug Steel said the general level of dairy prices at this auction combined with an NZD/USD hanging around in the low 70s makes forecasts for Fonterra's milk price of $6.75 for the 2017/18 season "more tenuous".
"If current market conditions were to persist for the remainder of the season, our calculations suggest the milk price would be around $6.40. Even that may prove a bit on the high side given the potential downward price pressure stemming from the EU and the fact that dairy prices still look a bit stretched relative to international oil and grain prices.
"US milk production continues to rise. Strong milk fat prices (albeit with signs they will soften ahead) have not been enough to offset the decline in powder prices. All this sees us tab down our milk price forecast to $6.30 from the $6.75 we had nudged it up to a couple of months ago.
"Something a bit lower is possible on the EU news, while something higher is possible, if NZ milk production continues to lag last year, and Chinese demand was to prove strong over coming months. We think $6.30 currently sits more comfortably in the middle of a wide range of possible outcomes. An outcome of $6.30 would still see this season's milk price comfortably above the previous season's final milk price of $6.12."
ANZ rural economist Con Williams noted that longer contract delivery periods for WMP into next year were showing prices below US$3,000 per metric tonne, with the price 'curve' showing short term prices higher and longer term prices lower.
"The curve for WMP and SMP/milkfat both remain in backwardation suggesting either reasonable near-term demand for the Chinese free-trade window or the market feeling future supply will be more plentiful – we suspect it is a bit of both," he said.
However, Williams felt that even "near-term" delivery prices for the key products "are no longer high enough to justify a milk price forecast of $6.75/kg MS".
"They [the prices] are indicating something closer to the mid-$6/kg MS range. However, prices for key products to be delivered in the New Year are signalling something even lower and broke below the key US$3,000/t level overnight (WMP and SMP/milkfat combined).
'This warrants some caution'
"Combined with higher than expected milk flow from Europe in the New Year and possible unfavourable changes to the European intervention scheme, we believe this warrants some caution.
"Hence we downgrade our milk price forecast to $6.25-$6.50/kg MS for 2017/18."
ASB senior rural economist Nathan Penny said that "D-day" had arrived for NZ dairy production.
"Wet weather has now stalled spring production. And weak production at this time of the season is likely to impact the season as a whole.

"Subsequently, we have revised down our nationwide (i.e. for all processors) milk production growth forecast for the season to 3%, from 4% previously. This is a similar revision (albeit a tad smaller) to Fonterra's forecast revision on Monday; Fonterra revised its growth forecast for the season on its collections down to 1%, from 3% previously.

"With this in mind, the auction result came as a surprise. After all, NZ production is the dominant driver of dairy prices for the products that matter to NZ. There are some factors in play which may have contributed to the weak result. In our view, however, these factors are all secondary to the material change in NZ production.

"Accordingly, we stick with our 2017/18 milk price forecast of $6.75/kg. Indeed, we expect weak NZ production to translate into higher auction prices by the end of the year."
Risks to production
Westpac economist Shyamal Maharaj said Westpac saw that the current risks to production will limit the total volumes milk collections for the 2017/18 season.
"However, we maintain our view that production volumes have room to pick up above the expected collections from Fonterra's update despite the poor weather.
"On a global scale, we expect supply to certainly point to the upside of the previous season's volumes. Of the factors driving demand, we expect that the outcome of the National Congress will provide colour around the size of influence an economic reforms may have on Chinese demand for our dairy products going into 2018.
"On balance, we retain our forecast farmgate milk price of $6.50/KgMs, though the risks are mounting to the down side. Our forecast is already lower than Fonterra's $6.75/KgMs, where other market forecasters have been to date."