Helped by strong housing lending, New Zealand's banks appear set to top $6 billion in annual profit this year for the first time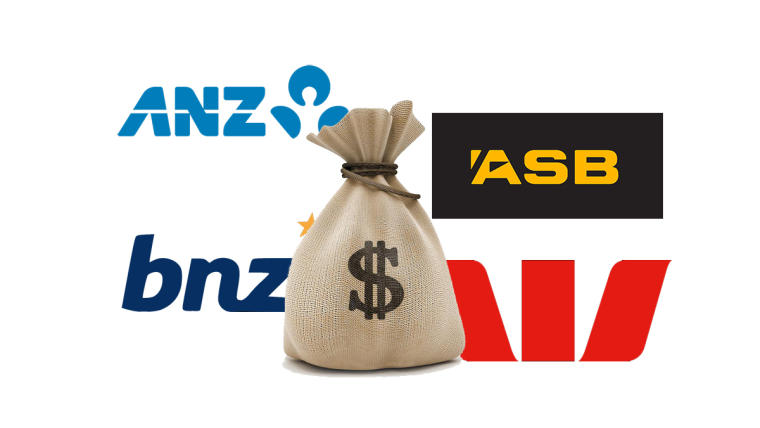 New Zealand banks appear to be on track to post combined annual profit of more than $6 billion this year for the first time.
Based on figures from KPMG's annual Financial Institutions Performance Survey (FIPS), the banking sector's record annual net profit after tax weighed in at $5.77 billion in the year to September 30, 2018.
Combined December 2020 quarter and March 2021 quarter profit came in at $3.004 billion as banks wrote record volumes of home loans and started writing back credit impairments booked at the onset of the COVID-19 pandemic. Doubling that half-year profit figure would take banks' September 2021 year profit above $6 billion.
FIPS figures show NZ banks' profit topped $1 billion for the first time in 1997. It then reached $2 billion in 2001, $3 billion in 2006, $4 billion in 2013, with $5 billion scaled for the first time in 2015.
Over the 20 years since 2001 bank profits have only suffered two significant dips. The first came in 2009 when they were hit by the double whammy of $2.2 billion worth of structured finance transaction tax settlements with the Inland Revenue Department, and loan impairments booked during the Global Financial Crisis. The second occurred last year as impairments were booked as COVID-19 took its grip on the world. Both significant downturns proved short lived with impairments written back, and a return to a hot housing market where NZ banks do the majority of their lending.
In fact the COVID-era housing market surge has seen housing lending as a total share of bank lending increase. ANZ NZ, the country's biggest bank, had 69% of its total lending in housing at March 31, up from 64% at March 31, 2020.
Against the backdrop of low interest rates and with banks incentivised to lend against property because they're required to hold less capital against housing lending than other forms of loans, Reserve Bank data shows more than $50 billion of mortgages were taken out in first half of 2021.
The chart at the foot of this article maps bank profits over 20 years against house prices based on Real Estate Institute of New Zealand national median prices. At the start of that 20 year period five banks dominated NZ banking being ANZ, ASB, BNZ, the National Bank and Westpac. Following ANZ's 2003 acquisition of the National Bank, it has been the four Australian owned banks ever since. As of March 31, ANZ, ASB, BNZ and Westpac between them, held 88% of NZ banking system assets.
ASB's due to post annual financial results on Wednesday. After recording its first fall in annual profit in a decade last year, a strong bounce back is expected.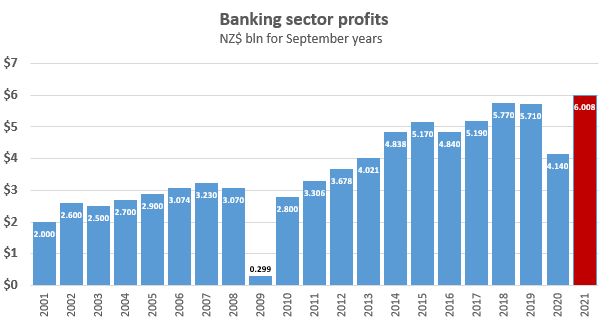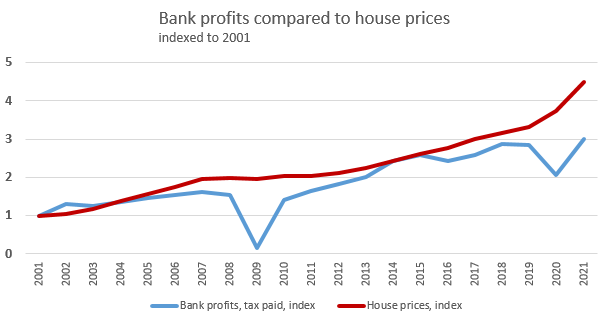 *This article was first published in our email for paying subscribers. See here for more details and how to subscribe.