NZ-based economists still think as long as the Covid outbreak here can be contained reasonably quickly, interest rates will still go up this year - but one international economics firm reckons hikes are off till May next year now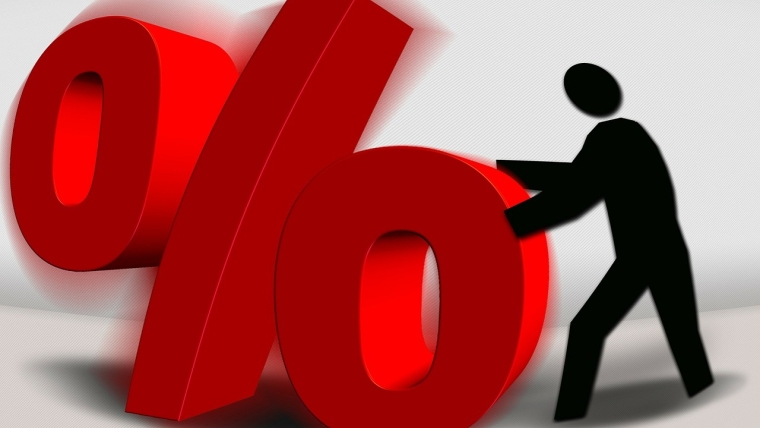 Most NZ-based economists are picking the Reserve Bank will commence its delayed cycle of interest rates hikes when it next reviews rates in October.
However, they concede that much depends on the course of the current Covid outbreak. And that outbreak has convinced one independent global economics research firm to now predict that the RBNZ won't begin lifting rates till May next year.
Westpac senior economist Satish Ranchhod believes the RBNZ's leading of the Official Cash Rate for now at the 0.25% level it has been since March 2020 will "most likely prove to just be a delay".
"As we've seen over the past year, economic activity has tended to bounce back quickly once restrictions are lifted. And if that does happen again, the RBNZ will soon be confronted with many of the same issues that it faced before – an economy that is running up against capacity constraints and which is at risk of a more sustained period of inflation pressures," he says
BNZ head of research Stephen Toplis said that at the moment "we clearly don't know what the extent of the lockdown will end up like".
But he has made some calculations based on the following assumption: We assume the whole country stays in level 4 until August 31 but then drops to Level 3. Auckland stays at Level 4 for four weeks until mid-September and then drops down the Levels by one step each fortnight. The rest of the country also drops down the levels, remaining one level below Auckland. The whole country is back in Level 1 by mid October.
7% GDP fall in September quarter?
"Were this to be the case it would mean, at face value, that activity in the September quarter will fall around 7.0% compared to June but then increase around 8.0% in December, as the level of restrictions is lifted. The March quarter would have us back where we began.
"This is obviously a very simplistic way of looking at the world but it paints a picture of what the economy might look like. Of course, things will change dependant on the duration of the various restrictions. As a point of comparison, when Covid first blasted New Zealand, activity plummeted 10.8% in the second quarter of 2020 and then bounced 14.1% in the ensuing quarter."
He says there "remains a very good chance" that, barring a complete collapse in confidence, the OCR actually rises well before activity levels get back to where they were prior to this current shock.
"Reserve Bank Governor [Adrian] Orr has been shouting from the rooftops his concerns about domestic overheating and the fact that Covid restrictions in and of themselves would not prevent him raising interest rates unless there was a major sustained demand shock that was not compensated for by an easing in fiscal policy. Given that the Minister of Finance, Grant Robertson, has indicated that such fiscal stimulus will be forthcoming, the chances of a rate hike(s) this year still look very high."
Kiwibank economists say the wage subsidy "should cushion the blow", for the economy.
'Deferred - not destroyed'
"Previous experience also reminds us that demand is deferred, not destroyed. Economic activity will flatline during the lockdown. But once the restrictions are relaxed, activity will rebound and spending will catch up. For the time being, we're window shopping - virtually - waiting for the doors to reopen - physically.
"However, if the lockdown is short-lived, the impact to the economy will be relatively limited. Activity will bounce back once the restrictions are relaxed. The medium-term outlook remains broadly unchanged. And the RBNZ have shown bias toward tightening policy," the Kiwibank economists say.
"A rate hike in October is a done deal, and it would take an extended lockdown to alter their course. A lockdown of two-four weeks would most likely be seen as economically manageable. An extended, Australian-type, lockdown would definitely test the RBNZ's resolve to hike from October. We hope the lockdown is short, and we hope we're in a position for the RBNZ to remove stimulus."
ANZ economists believe if this lockdown proves short, "we doubt it will have much of an impact on the aggregate economy, and we'll soon be in a similar place to before –an overheating economy in need of a normalisation in monetary policy to ensure we return to a more sustainable growth path".
"That's the assumption underlying our current projection –with OCR hikes assumed to start from October," the ANZ economists say.
'Everything is in flux'
"But everything is in flux at this point, and the health and fiscal responses now take centre stage. The Delta variant has proven to be extremely aggressive and hard to contain –just look at New South Wales, which is getting hundreds of cases a day, and rising exponentially, despite lockdown measures that are broadly equivalent to NZ Alert Level 3.
"If New Zealand sees a similarly persistent outbreak, it's likely consumer and business sentiment would tank, with impacts on spending and investment."
ASB chief economist Nick Tuffley has a "drawn-in-the-sand assumption" that the RBNZ will lift the OCR in October, November and February to 1%, then more slowly lift it to 1.5% by end-2022.
"Our warning is that lines in the sand get washed away daily by the tide. If L4 lockdown conditions go on longer than a couple of weeks the chances of the RBNZ starting a bit slower will increase. Borrowers and depositors alike should, for the time being at least, consider that interest rates are still likely to rise over time. But in reality, until the lockdown is over the timing and eventual magnitude of overall OCR increases will be up in the air."
And very much up in the air is how Ben Udy, Australia and New Zealand economist with global independent economic researcher Capital Economics sees it. He was picking a rate rise last week - but now sees none till well into next year.
'Restrictions till the end of the year'
"While there is a high degree of uncertainty on the economic outlook, we're assuming that restrictions of some kind remain in place until near the end of the year," he says.
"We've pencilled in a 2.5% decline in activity in Q3 [third-quarter] followed by a stagnation in Q4. Admittedly, that's much smaller than the 9% q/q decline in Q2 last year. But we suspect that consumption and investment will prove more resilient this time around as has been the case during repeated lockdowns elsewhere. What's more, exports are unlikely to suffer as there's no universal tightening of restrictions overseas. Even so, activity would be much weaker than the RBNZ recently forecast, especially in the very near term.
"As was demonstrated [last week] the RBNZ won't be keen to hike rates while restrictions are in place, especially not if ongoing restrictions may have caused a deterioration in the economy.
"On that basis, our base case is now that the RBNZ will wait to hike rates until May when it will have evidence that the labour market recovered again in Q1 as restrictions were eased.
"Thereafter we've pencilled five rate hikes until the OCR reaches 1.50% by mid-2023. By contrast, market pricing is still consistent with three rate hikes by the RBNZ by May next year.
"To be sure, if we are wrong and cases are brought under control in the weeks ahead, rate hikes in November and February are still on the cards. In particular, if restrictions can be eased quickly enough to provide the Bank confidence that the economic recovery was not disrupted then the Bank could begin raising rates fairly rapidly.
"But for now, that seems too optimistic to us."