The Reserve Bank is almost being 'out-hawked' by economists as they bid up the odds of higher interest rates ahead of this week's latest Official Cash Rate decision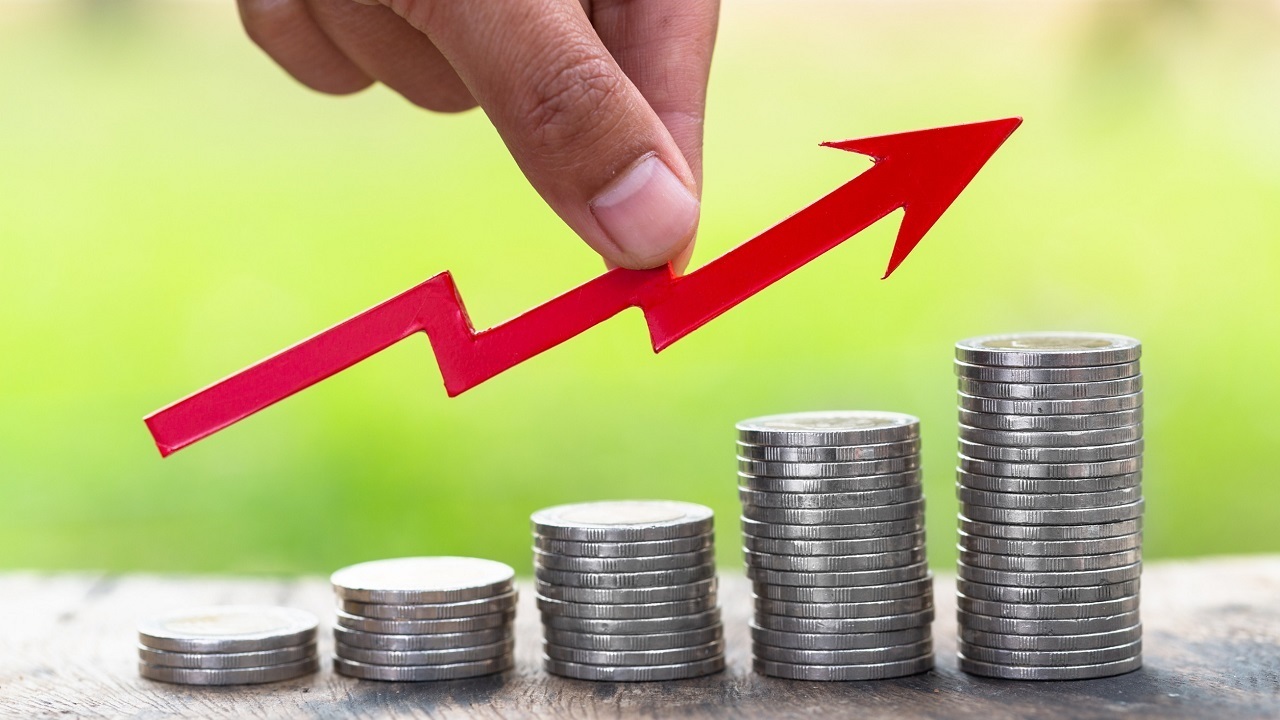 The past week has been, in the words of  ASB economists, "a wild week" in which wholesale interest rates rocketed as concerns grew that a combination of surging migration numbers and a more-spend, less-tax-than-expected Budget might force the Reserve Bank (RBNZ) to take the Official Cash Rate (OCR) higher than earlier thought.
And it is believed the RBNZ will want to keep the pressure on rates high for a long period. As the ASB economists say: "We think the RBNZ will want to send the message that interest rates need to remain high for a sustained period, which the RBNZ can do by talking loudly and wielding a big stick."
Among major bank economists Westpac kicked the ball rolling mightily early last week by changing their call and saying they now expected a 6% peak in the OCR - with the migration figures being the key reason cited. 
To this point the consensus had been that the RBNZ would hike the OCR by another 25 points on Wednesday (May 24) taking it to 5.5% and that likely would be the peak for this interest rate cycle. Westpac economists still expect a 25 point rise this week - but then two further rises later.
But that was just the start of the action. ANZ economists changed their OCR peak projection to 5.75%, while still expecting a 25 point move this week.
Then Thursday's Budget sent things into over-drive.
ASB's economists went further, saying they now expected the RBNZ to increase the OCR by 50 points this week and signal the possibility of more later.
BNZ economists still think the rise this week will be 25 points with the RBNZ then leaving its options open with "maybe a skerrick of a tightening bias to cap things off".
Kiwibank economists expect a 25 point move this week and "firm guidance" for the months ahead, possibly including a projection of a peak OCR of say 5.65%.
Amid all this flurry of activity from the economists, the wholesale interest rate markets went bananas, with the 90-day bank bill standing at 5.82% early on Monday, versus 5.57% a week ago, while the two-year swap rates were 5.49%, up from 4.9%. The market is now pricing in a 'peak' OCR of 5.87% by midyear, up from 5.5% a week ago.
ASB's chief economist Nick Tuffley and Future Me Graduate Johnny English say in the ASB Economic Weekly that the Budget had been "a last-minute curveball for the RBNZ to dwell on with this week's OCR decision, and not a wholly welcome one".
"We now expect the RBNZ to raise the Official Cash Rate (OCR) by 50 basis points to 5.75% in May and signal the possibility of a further hike."
They said the RBNZ's perception of migration's influence on inflation will be crucial in determining its policy decisions.
"The RBNZ traditionally views migration as inflationary. We are not as convinced that migration will be as inflationary in the current circumstances, when chronic labour shortages have driven wages up sharply, employment is cooling, and living cost pressures remain.
"But what the RBNZ thinks right now matters for this week's OCR decision and it may not be prepared to take a chance that 'this time is different'. Moreover, it is far from clear yet whether the migration lift will be a brief one or will be more sustained (in which case infrastructure and demand-driven inflation pressures are likely to be more persistent)," Tuffley and English said.
Kiwibank economists have long cautioned again the RBNZ going too high with the OCR - and they are still doing that, while expecting another OCR hike this week.
Kiwibank chief economist Jarrod Kerr and senior economist Mary Jo Vergara said in the bank's latest First View publication that this week's rate hike is in itself the least interesting part of the decision.
"It's all about the forward guidance. And we will all ask the same question: is 5.5% the peak in this cycle? It should be. And we still believe it will be. But it's too early for the RBNZ to come to that conclusion (unfortunately). The [economic] data has clearly turned in the RBNZ's favour. But the RBNZ will remain hawkish. Because they want to see inflation comfortably back within the [1% to 3% target] band. And that will take time, at least a few quarters. So we expect firm guidance."
They noted that monetary policy works "with long lags".
"It takes at least nine-to-18 months for the mortgage book to roll off rates set long ago. We are still feeling the impact of RBNZ rate rises from last year.
"It is the lagged impact of monetary policy that has us concerned the RBNZ is hiking too far," Kerr and Vergara said.
They questioned whether the migration boom was enough to justify further rate hikes.
"We don't think so. Most of the recent spike in migration is pent-up demand. Migrants who would have come here over the last few years, but couldn't due to Covid border restrictions, are coming now. We think migrant flows will naturally fall back. And if they don't, we'd expect to see tighter restrictions from Government."
In BNZ's latest Markets Outlook the bank's head of research Stephen Toplis was also questioning the issues and some of the thinking around rising net migration.
"...One can't just look at this from a demand side perspective. In the April MPR [Monetary Policy Review] the RBNZ said 'demand continues to significantly outpace the economy's supply capacity'.
"We know migration increases demand but there is substantial evidence that it is increasing supply hugely too. Almost every indicator of the labour market says staff are getting easier (albeit, not easy) to find. Sure, employment grew a surprising 0.8% in the first quarter but this wasn't because the demand for labour increased, it was because the increased supply of labour allowed hires to be made.
"And don't forget the Labour Cost Index came in below the RBNZ's expectation. So too did headline inflation in both its tradable and, importantly, non-tradable form."
In terms of last week's Budget, Toplis said while there was good reason why the RBNZ might be nervous about the impact of fiscal developments, he (Toplis) had two, related, concerns about the extent of that impact.
•"The way commentators are talking it is as if the full extent of the deviation in the fiscal balance between the December 2022 HYEFU [Half Year Economic and Fiscal Update] and May Budget came as a surprise to the Bank [RBNZ]. We doubt it.
•"How much fiscal easing had the Bank already assumed when it produced its April Monetary Policy Review?"
Toplis said the RBNZ would likely have taken these risk factors into consideration when making its decision to raise the OCR by 50 points in April.
"There are some who believe the main reason the RBNZ went 50 at its last meeting, when most thought 25 was the most likely outcome, was because it had decided to minimise the chance that it would have to be aggressive post Budget so as not to become embroiled in the political process. This line of reasoning may have some merit," Toplis said.