Economists are pushing out the timeframe for interest rate rises, while ANZ economists say they are tempted to 'flat-line' their future interest rate projections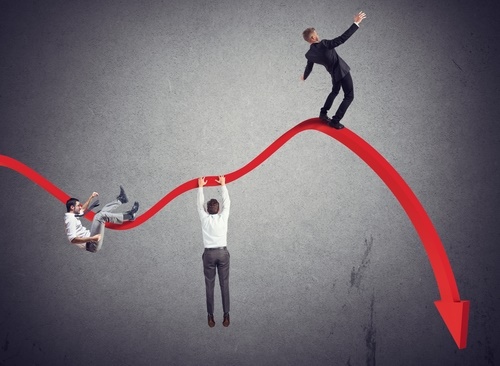 Economists are pushing out the timeframe for expected interest rate rises in New Zealand, with ANZ's economics team saying they've even considered removing any forecast rises from their future expected interest rate track.
BNZ economists have pushed their expectation of a first interest rate rise back to August next year from May previously, Kiwibank economists expect rises from late next year, ASB economists recently pushed out their expectations of future rate rises to 2019 from next year previously, while Westpac's economists now expect the first rise in the final quarter of 2019 - which is actually pretty much in line with the Reserve Bank's forecasts.
In their weekly Market Focus, ANZ economists say they are tempted to "flat-line" their projections for the Official Cash Rate, "such is the degree of uncertainty".
"Secular forces and disinflationary signals are hard to ignore," they say.
"However, we're resisting that temptation for now, preferring to instead push out the timing for when we see the first OCR hike to November 2018 (from May). However, it seems clear, as we mentioned last week, that these forces have manifested in a lower 'neutral' rate, meaning any tightening will be gradual and modest."
The RBNZ has been forecasting for some time that it won't move interest rates higher till late 2019 - but the 'market' has been disinclined to believe those forecasts, with a prevalent view that rates will move higher next year.
But in the face of recent benign inflation figures, and with the RBNZ last week revising down its expectations of future inflation, the market view is altering - and the projected start of interest rate tightening is being pushed out, while the expectations of the size of any rises are also weakening.
The ANZ economists say that conceivably, the prevailing global and domestic forces "could mean the OCR is on hold indefinitely".
"Some may even argue that these forces mean that the days of inflation targeting (at least in the current form) are numbered.
"Central banks have been struggling for years to generate higher levels of inflation despite unprecedented amounts of stimulus.
"Sector deflationary forces mean that those challenges will persist, if not intensify. Yet financial stability risks have risen," the economist say.
They say a strategy of pushing economies "to run hot" to attempt to get inflation higher is not without risks.
"For now, we are more inclined to see some of these forces manifesting in a lower neutral policy rate, rather than replacing a future tightening cycle altogether.
"As we highlighted a few weeks ago, when it comes to a view around the neutral OCR, we fully agree that it is far lower than where it was historically. In fact, we are inclined to think it is perhaps a little below 3% at present. It all means that future hikes are going to be modest and gradual by historical standards."
In putting the timing for when they see the first OCR hike to November 2018, from May 2018, the economists say three considerations dominate:
► "The global economy is expected to hold together well enough; not necessarily sufficiently to drive inflation strictly to target, but enough that policy needs to be wound back, given central banks' increasing focus on financial stability risks. The Fed is close to the balance sheet unwind exit door and the ECB is expected to inch towards it in 2018. It's untenable to think New Zealand's interest rates end up below those in the US, but that is precisely what the Fed's dot plot and RBNZ's OCR profile portray; the NZD/USD won't be anywhere near current levels in that situation.
► "The NZD looks set to correct lower as central bank policy settings shift globally and the liquidity cycle turns. Now we are not expecting it to fall by much, but still enough to alter the tradable inflation pulse.
► "We are forecasting the local labour market to tighten sufficiently to lift wage inflation."